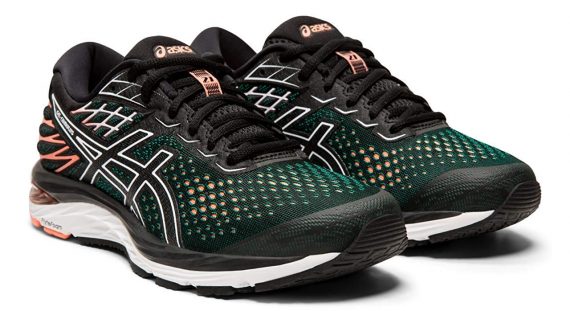 Asics Gel-Cumulus 21 Review
Asics Gel-Cumulus 21 Review
My original plan was pretty clear. I wanted a model of running shoes from a well-known brand within a budget of 100 to 120 euros. As a trail runner, my vision was to get well-cushioned, higher quality, complementary running shoes that I would use next to my trail shoes, occasionally for running on the road. And because I use for my trail runs Asics Gel Sonoma 4, I decided to stay in this case loyal to Asics and purchased Asics Gel-Cumulus 21. Straight away, I can say, it did surprise me! Do you want to know more and in which way? Then please keep reading below!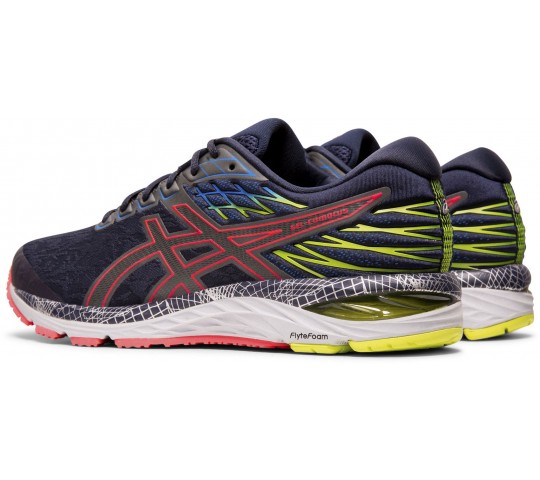 When I opened the web page of Asics, I saw that there have been many running shoes with different attributes, helping different muscle imbalances and made of various materials. As a long distance runner and having 90 kilos, one of the most important characteristics that I appreciate at running shoes, is the overall cushioning of the shoes. Therefore, I took a look at the newest technology that Asics offers, and it was unsurprisingly at this model, Asics Gel-Cumulus 21. FlyteFoam two-layer foam technology promises to strongly reduce your impact forces for every step you do. For that reason, I purchased the shoes and I was everything but disappointed.
The cushioning feels really good, absolutely beyond expectations. Actually, even better than in those other Asics Gel-Sonoma 4 that are deliberately designed for longer trail runs. Where does this exceptionality of Asics Gel-Cumulus 21 all come from? In comparison to Asics Gel-Excite 6 or to those previously mentioned Asics Gel Sonoma 4, these shoes can show off not just with some EVA, cushioning that is commonly used for midsoles but with special kevlar fibers.
As you may know, polymer kevlar fibers are not only temperature resistant (used for instance for firefighters or army clothing) but most importantly, they are extremely lightweight and shock resistant. That is why you can find them also in these Asics shoes. Thus, you can definitely stay calm and don't have to be afraid of getting the Gel-Cumulus 21 too early wasted. Me, after having used these shoes for more than half a year, I can say that the midsole has remained without changes and still briskly bounces back the same way as in the beginning.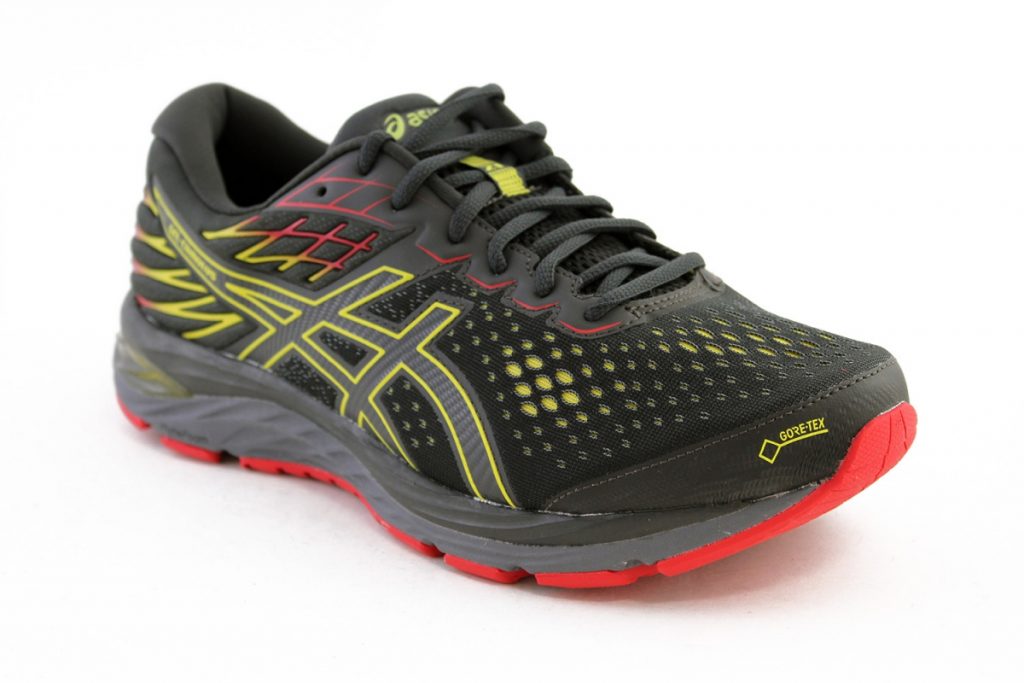 As a bonus, Asics reduced in this case the weight of midsole even a bit more and thus, the technology used, FlyteFoam Lyte, guarantees to be by 55 % lighter than nowadays average midsoles. On the other hand, when you put the Asics Gel Cumulus 21 on the scale, it is nothing that impressive because the weight oscillates roughly around 270-300 grams (Both male and female version). So while the midsole is lightweight, the material of outsole and upper balance it. Therefore, the shoe has been from the weight perspective some kind of disappointment and barely comparable to Nike or Adidas shoes. What also seemed to be a shadow of this model, has been the overall mild stiffness evoking inflexibility. I observed it especially in the first few weeks. Again, it is for the kevlar fibres in the midsole. They are possibly well known for being fire and shock resistant but at the expense of rigidity in the beginning. I got used to it later and thus, it is rather small issue.
Well, looking back at Asics Gel-Cumulus 21, except for the last mentioned point, these shoes have fulfilled expectations. Do you expect great cushioning with medium weight and far lasting longevity? Then Asics Gel-Cumulus should be taken definitely into your scope when deciding what shoes to go for. For beginners the same as long distance runners, they are by 100 % an interesting option.