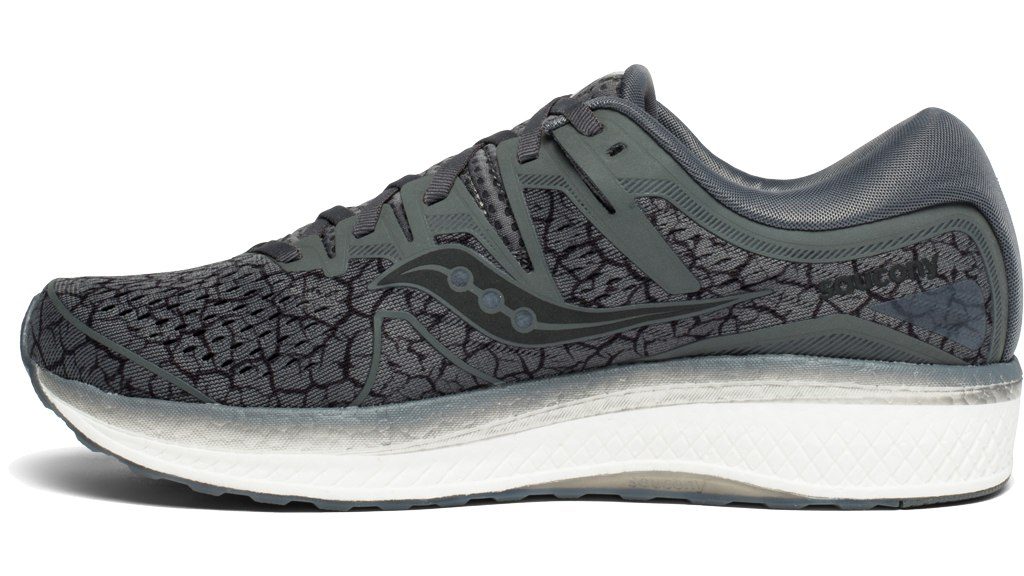 Saucony Triumph Iso 5 Review
Saucony Triumph Iso 5 Review
Do you have high-feet arches and are you searching for a model of running shoes that will successfully lead you to half-marathons, marathons or maybe even ultra-marathons? Do you care about quality and your spending budget is not at the first place? Then I will definitely please you because when it comes to these attributes, Saucony Triumph Iso 5 are for a long-distance runner the real deal.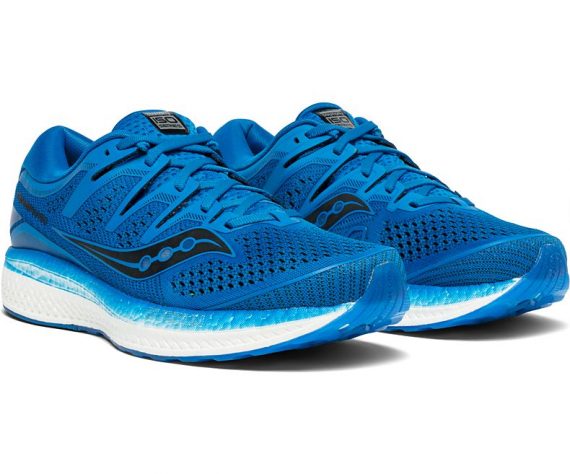 If you prefer heading for brisk, shorter runs, then don't expect any miracles from this shoe. Because in the first place, this is a really typical volume model for large distances. It has a cushy midsole that for long runs, you will for sure definitely need. The midsole of this shoe is so thick that it effectively hinders the shock transmissions to upper body parts as not many other running shoes. I would compare it for example to my older version of Brooks Glycerin 13. Both will provide you with similar arch support but the Saucony Triumph Iso 5 feel quite different. While at Brooks we can find gelly midsole that gives rather softer cushioning, Everun midsole in these Saucony, is created by molding expanded polyurethane foam. As a consequence of material used, this kind of foam feels rather very flexible and resilient at the same time. So in case you have a few kilos more, don't be scared that with this shoe won't make it to the finish line. The shoe even after some 100 kilometers remained pretty much the same, without signs of being wasted by excessive usage. On the other hand, I would maybe still prefer Nike Epic React 2 that I also tested a few months ago and that actually feels way much lighter despite the similar cushy feeling like these Saucony.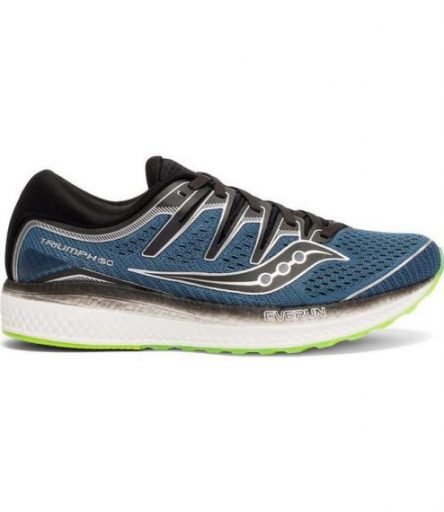 Let's take a look at the upper. From the design perspective, the shoes are just a joy to behold… With these Saucony, you can barely hide in the crowd. The colours are highly saturated and I honestly don't really understand how it's possible that other shoe producers aren't trying to copy this company style much more. But that's a personal opinion. Straight back to the characteristics. As we are talking about long distances, Saucony did a really good job because the shoes are besides its midsole even with the upper perfectly prepared.The upper is thin, breathable and with its flexibility complementing the flexibility of midsole and outsole at the same time. Thus, the shoe, even though it feels a bit heavier (320 grams), its overall construction is flexible. It keeps the foot at the right place inside without a need to be tightened too much.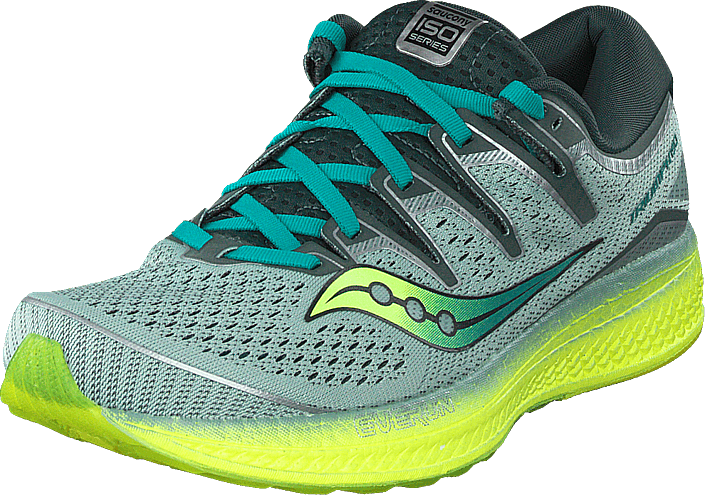 On the other hand, this high flexibility in combination with thick cushioning decreases stability. I went for a one run while it was raining and the shoes on the steeper road surface quite lacked traction. Therefore, steep terrain somewhere on a muddy road rather try to avoid and stay on clay, concrete or simple asphalt.
In the end, with Saucony Triumph ISO 5 you have definitely something to look forward to. This shoe will make your running and life much much easier. Not only for its cool design but most importantly for its crazily cushioned midsole, you will love it on long distances especially. I would try it even if you are a fan of those lighter Nike models because of the fact, the high quality material lasts for very long in this case (tested for intensive running period of 4 months).