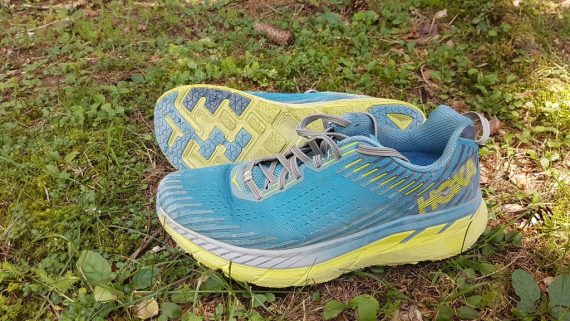 Hoka One One Clifton 5 Review
Hoka One One Clifton 5 Review
When I got the chance to write a test review for Hoka One One Clifton 5, I didnt feel hesitant but strongly excited instead. It was a shoe I was really looking forward to probing. Especially, because I have heard about it a lot of praise. And the truth is that, after having the shoe tested for the last few couple of months, I can say that it will definitely remain my favourite for a very long time.
I am a trail runner and I really love unpaved, forest roads. But at the same time, I dont avoid asphalt and concrete roads either. And I was more than amazed when I found these shoes to be seriously great for difficult and easy terrain as well. For my runs outside and in the city, they really feel natural, comfortable and resistant enough. No matter the difference of surface.
What could be pointed out more?
The real deal comes when you realize that the shoe is maximized for saving the runner´s joints and knees especially. Everyone who knows my health issues would agree that in my case the right choice of running shoes really depends on cushioning. I have always had problems with pain in knees, and also here and there, with my ankles as well. Sometimes also plantar fascitis troubles me in the mornings. Actually, very often when I stand on my fairly sensitive heels, I feel that sharp pain from inside. Thus, in general, the thicker the cushioning in the shoe is, the more comfortable I feel in the shoe. But as you may know, it´s not just about the thickness. More importantly great cushioning is about the material used.
In case of Hoka One One Clifton 5, the material of midsole, made from classic EVA, for some reason, feels extremely soft and minimizes every shock perfectly. I would even say, that the shock absorption is more than impressive. Half a year ago, I was still combining the shoe with Inov8 and sometimes with my old Adidas model. When I got for testing these shoes, I stopped combining them very soon and only kept running in Hoka One One Clifton 5. Even though they are a bit narrow, the softness of the cushioning compensates everything.
Luckily, there is a wide version of these shoes that you can purchase nowadays on the market so the problem for people with wide feet can definitely be solved easily.
Let´s take a look at another strong point. The overall lightness. The shoe is ideal for large distances. But not just because of the fact it saves your joints when running marathons. But also because it has relatively low weight. Women version in my case was around 250 grams. If you think about the vast amount of cushioning that the shoe has, normally it would be expectable around 280 grams because of the heaviness of the material used. But this was definitely not the case! The shoe has soft, light and fluent transition that the overall lightness perfectly complements. 😉
What disappointed me?
The truth is that almost nothing. Maybe just the fact that I am not a fan of the color scheme in this case. The colors are a bit pale, in some combinations they feel unnatural and I simply prefer something more elegant such as my old Adidas or Nike. But after trying these shoes on feet and realizing they feel very snug, cozy and these are finally a model that helps my feet problems, I cannot object too much. The blue-yellow version is even reflexive and you will shine in them all around. So even great for running at worse visibility conditions.
The last few words…, if you are trying to find a lightweight version of running shoes that is great for long distances or just simply comfortable for walking around (it doesnt really matter in this case), it is perfect. If you are trying to find a solution for your plantar fascitis or you have sensitive knees to shocks, you shouldn´t hesitate and give to Hoka One One Clifton 5 a try. Because I believe that it is the kind of shoe that can really amaze you… 😉