Nike Epic React Flyknit 2 Review
Nike Epic React Flyknit 2 Review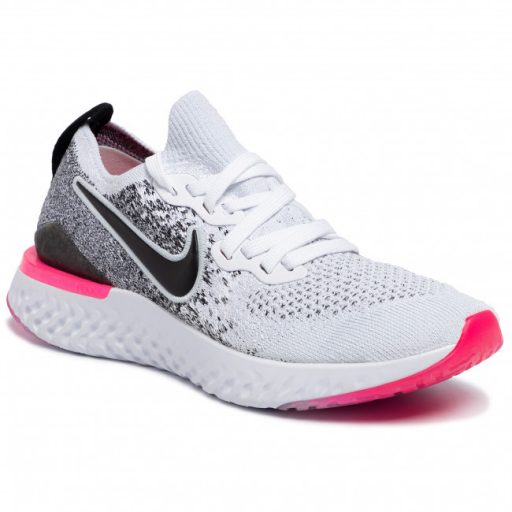 I was really looking forward to this model. I have heard about Nike Epic React Flyknit 2 lots of positive reactions before ever wearing it and so I had many expectations. The React midsole, I never tried in any Nike shoes before. But because I heard a lot about it, I felt very excited about comparing it with Nike Air Zoom or Lunarlon. Those I already knew well from before. So what can I say about this model specifically… Nike Epic React Flyknit 2 in my opinion perfectly combines the best technologies from Nike. As a result of lightweight upper and higher quality React foam, you can look forward to great support for your middle length to longer length runs on every day base. And what else makes it so special?
Before analyzing the strong points, I need to point out that I have tested this shoe on quite some amount of kilometers. In 90 per cent of cases, testing was done in the streets and smooth city terrain so very undemanding surface in general (anyway, that's what the shoe is made for). Barely have I run on field roads or forest paths. Before writing this article, I reached in Nike Epic React Flyknit women's version somewhat around 300 kilometers. And the result?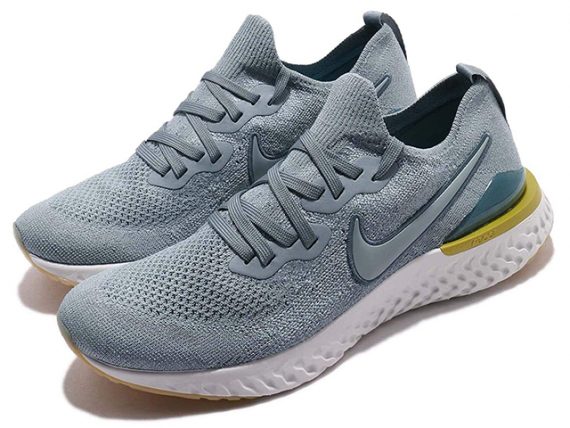 Very good shoe, fairly pleased by its performance although small BUTs also appeared… What impressed me the first time when I put the shoes on my feet, was an incredibly unusual feeling of the tongue. The shoe actually has the tongue very small, barely can you hold it and moderate it in order to fit your foot insteps. On the other hand, the tongue is very thin, snug and thus easily surrounding the feet so that it doesn't move in the shoe unwantedly.
But of course, it is not just the tongue that fits so good. It is most of all the technology used for the whole upper, the lightweight, elastic Flyknit. That impressed me the most about the model. It makes the whole feeling of the shoe lighter, breathable and thus great into hot summers, simply warm weather in general. Way much better than Adidas AlphaBounce Beyond I used to have before. Those were much heavier, while this shoe only reaches something around 240 grams in total (women version). For that parameter, some reviewers classify this shoe as long distance running shoe, fitting great for marathons and ultra marathons.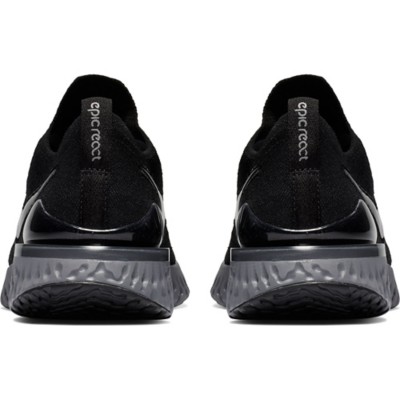 Well, even though I like the snug fit of the upper, I cannot say it has been the best comfortable shoe I have ever worn. Because the problem appears at the shape of the heel part. This can be very personal problem but the truth is that in the beginning during the first few runs, I felt after 10-12 kilometers on the road my heels. It hasn't gone that far to get blisters, but yes, I had some reddish, grazed heels. Also, having gone for two runs to a bit more difficult terrain, the problem got worse. I had to put some effort to keep the balance with my ankles and thus, the material has been unpleasantly pinching into my heels even more.
Now, when I have a bit uncovered the down part of this model, let's get back to the bright side again. Because even though this has been a problem, I quickly managed to break into nike Epic React Flyknit 2 and no more pain ever appeared again. Since that time, I have been fully enjoying its midsoles. I can confirm that the midsoles are definitely exceptional.
Cushioning layer, the Nike React, is supposed to be slightly, by almost 13 % softer than in the case of Nike Lunarlon. At least, that's what Nike claims on the official web page. I cannot confirm that I would see such a difference. For me the cushioning is simply great. It really gives a high portion of energy back. So very springy, definitely not that soft as one would say. I liked it for my longer runs because I have sensitive knees. Even though I sometimes have problems only after running five to ten kilometers in some shoes, I probed the Nike Epic React Flyknit 2 on longer 17 kilometers and it was simply without a problem. I had no pain in my knees. And well…, that is pretty much it.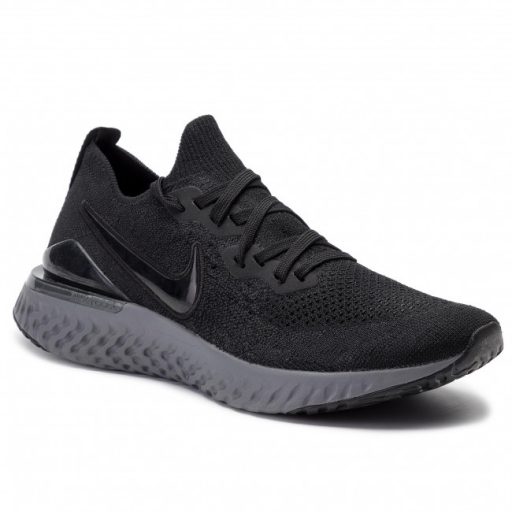 In the end, the model is fairly similar with midsole to quality of Nike Pegasus Turbo and definitely belongs to the top five shoes I have ever tried. At this point, definitely thumbs up. 🙂 For middle to long distance runners I can definitely Nike Epic React Flyknit 2 recommend. It is a really epic shoe.