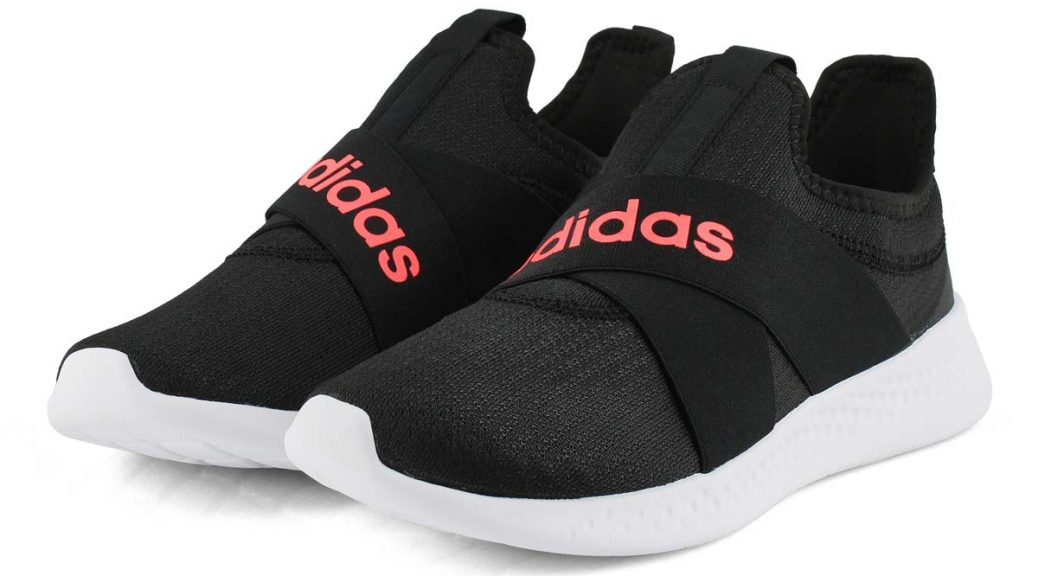 Adidas Puremotion Adapt Review
Adidas Puremotion Adapt Review
Interesting look… That was my very first impression from these sports shoes. Before I dive into the review itself, one thing first. What is interesting is that there are actually two versions of Adidas Puremotion. Specifically for women, the first one is an easy slip-on, called Puremotion Adapt, the one that I have. The second one is made with a typical lacing overlay, just called Adidas Puremotion. You can also get Adidas Puremotion in the man's version but just with the shoelaces. If you prefer the slip-on version, alternatively, you can go for pretty much the same model, Adidas Lite Racer Adapt.
Now, back to Puremotion…
I normally don't buy sports shoes or running shoes of the same model more than once. I always love to try different brands or newly released models. In this case I got for trying out a pretty inconspicuous model. After a few miles and the usage, I knew I would make quite an uncommon exception and stroke back to the shop in order to get these shoes for later. Why did I like them so much?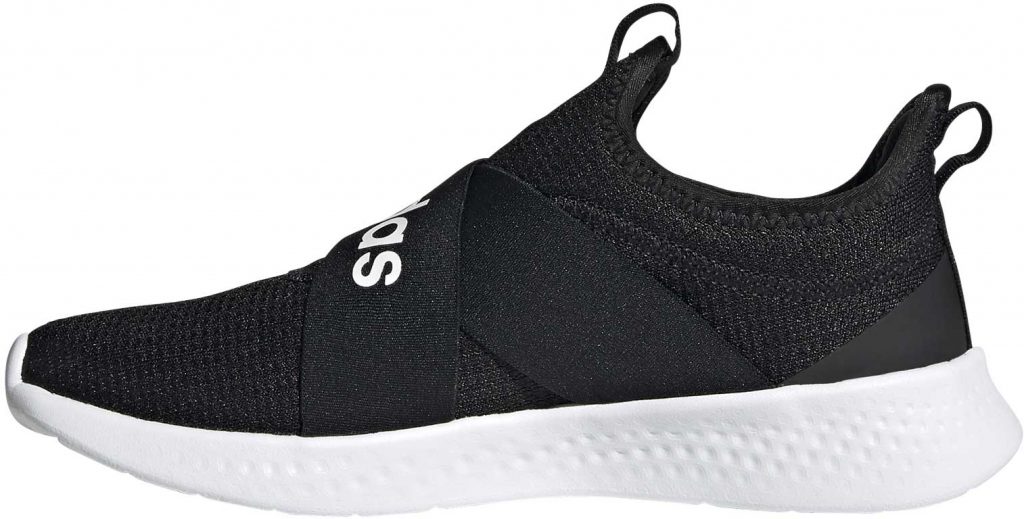 I said it already in the beginning but I will repeat it again. Adidas Puremotion Adapt are greatly comfortable. And very soft on the inner side. As they are made as a slip-on, I didn't even need to wear socks. No bruises, no swelling. The meshed upper is very thin, made as a sock. Pretty simple… Awesome for casual wear and easy activities requiring standing, such as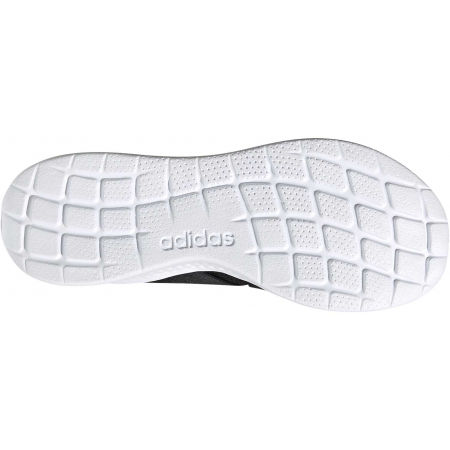 I know, this is strictly a personal matter and hardly comparable as everyone's feet are differently shaped. So just in my case, their fit was fine. When putting them on for the first time, they felt a bit narrow but as they are stretchy, I got into them very quickly. I tried Nike recently, Nike in-season TR 9. As for the narrower fit and structure, they are very comparable. While I got into Adidas Puremotion Adapt fast, Nike remained unchanged. So my choice between these shoes would be Adidas.
I had Black & white version for testing the model with the adidas name coloured in pink. Very decent, unobtrusive design. On the other hand, the shoes seemed smaller than they were in the end. I loved the colors but I thought they would look leaner. The white outsole remained truly white after one month of usage. Thank God it didn't turn yellowish. 🙂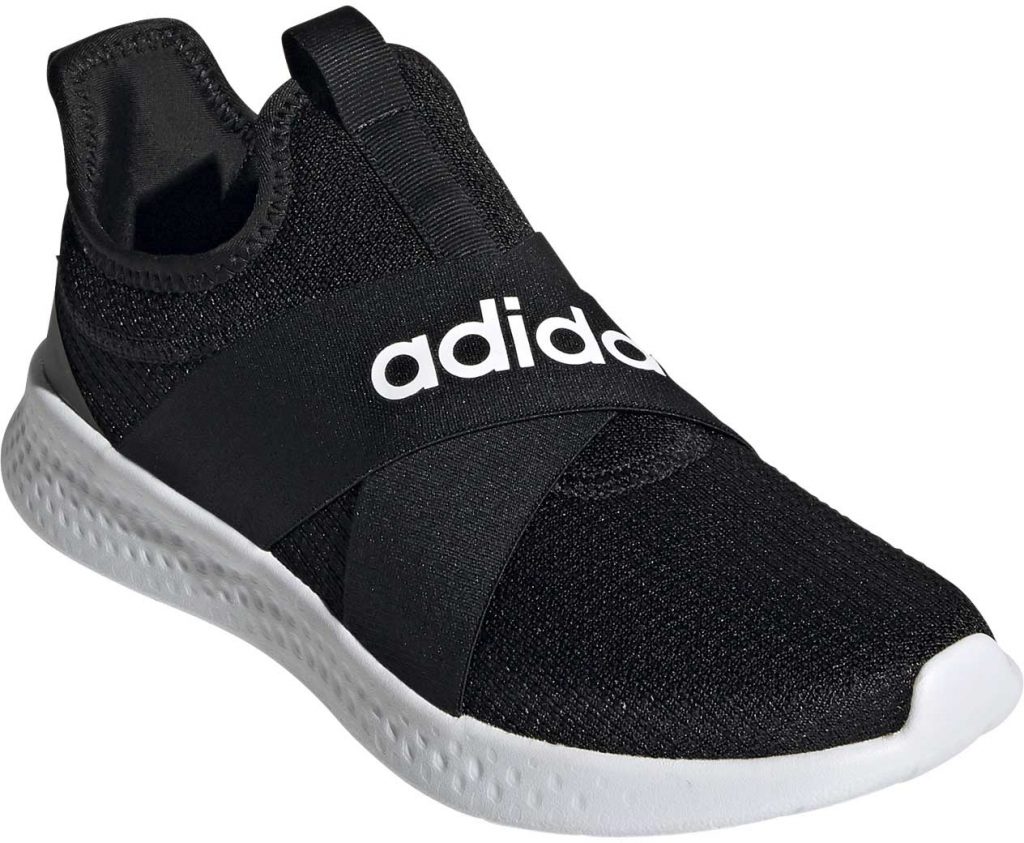 Cloudfoam midsole
In my opinion, here comes the most important part. The midsole… The most important thing for runners and sportsmen. To be honest, I am not a long-distance runner. I like rather exercising in the gym and sometimes going out for a run. So running short distances around 3 to 5 miles is the thing for me. I don't like running more because every time I start feeling my left knee.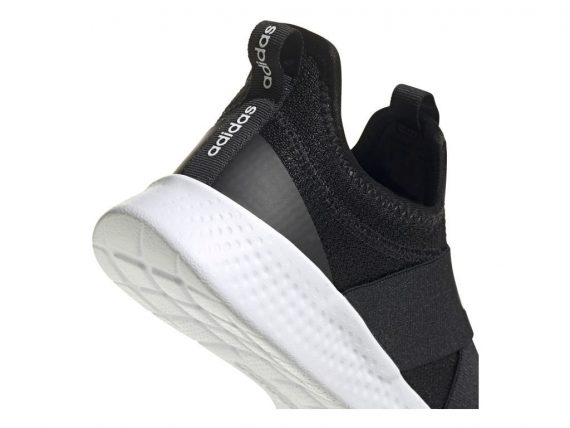 Cloudfoam midsole is not the best for long runs. I would say that it belongs to lower quality midsoles. You can find it in most of the cheaper Adidas models. And it makes sense because it doesn't strike back that nicely as in the case of professional Adidas running shoes. Such as in the Ultraboost series or Lightstrike midsole which you can find in Adidas SL20. That one is firm as well but not that firm and definitely offers more support than Adidas Puremotion Adapt.
In the end though, I still liked these shoes a lot. Really a lot. Especially for light exercising. For how perfectly comfortable, practical and easy to get in they are. For running something more difficult or longer? 3 start out of 5 only… Save your money and get Adidas Ultraboost 19. If you don't care about money, then get the newer version adidas Ultraboost 20.