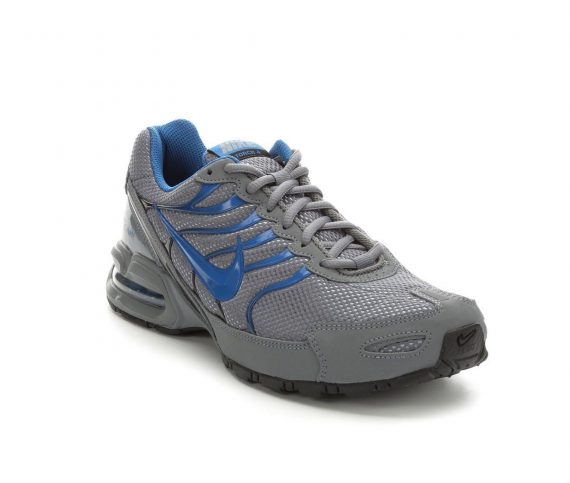 Nike Air Max Torch 4 Review
Nike Air Max Torch 4 Review
If you say stylish and comfortable trail running shoes that can easily handle medium difficult terrain, then you should definitely imagine Nike Air Max Torch 4. After having them tested for almost 5 months and approximately 3 times per week, you read about my findings below.
Straight to the point, hiking and jogging on short to medium distances is for Nike Air Max Torch 4 absolutely no problem. The upper, even though a bit less breathable, greatly manages any obstacles. Forest roads with lots of leaves, branches and uneven terrain didn´t leave any notable marks on the shoes even after a few months.
Because it is a trail running shoe, obviously, the forefront is strengthened by a reinforced bumper. In this case, it is really well protecting your toes against debris, bigger rocks and other terrain traps. Why is it so good? Because I really didn´t feel anything during the runs that might be harmful. Also, the toebox is big enough so that even a person with wide feet will enjoy them as being perfectly comfortable.
On the other hand, how the upper is great from the outside, the inner falls a bit behind. In time, the heel part got worn out and a small hole in the material appeared. Possibly, the material used could be of higher quality because it doesn´t happen very often with other running models I have ever used.
Otherwise, it is true what I have said…. It is extremely comfortable running shoe into a medium difficulty terrain. And why only medium difficulty? For instance, because the outsole offers only a basic construction pattern which felt a bit slippery on the muggy slopes where I have tested it. The traction is medium to low. For me, it would be the most disappointing part of the shoe. Otherwise, I can say it feels really great. It is equipped with the Air Max cushioning in the heel which serves well to its purpose of cushioning, so that even a heavier runner can fully enjoy these shoes.
And the design? Absolutely breathtaking colors for me. They are not as metallic as you might see them in these pictures but in general I can say I really DO like them. I was hesitating between the red and grey version and it was very difficult to decide which one of them to take. Both were perfect…. The strips on the sides help a bit in the dark but much more I would say it serves the purpose to make the shoe really looking cool.
So overall, I can say it is a model you might definitely like a lot. Because of its design and because of the pleasurable safety feeling that this shoe can offer to a casual train runner, I would definitely recommend it to everyone. It is worth the investment.