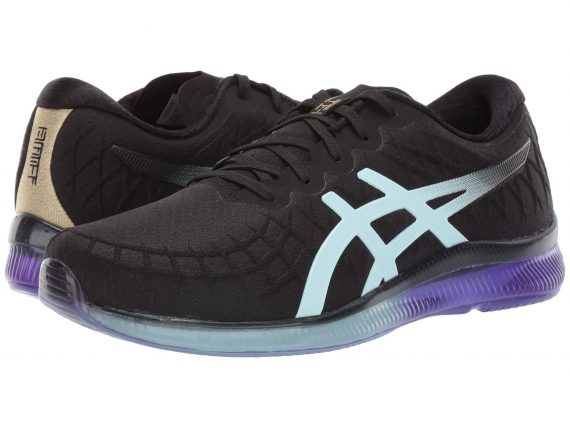 ASICS Gel Quantum Infinity Review
ASICS Gel Quantum Infinity Review
In the fall of last year, 2018, Asics came to the market with a completely new way of cushioning. The gel layer that was inserted into the midsole is in case of Asics Gel Quantum Infinity newly laid over the whole surface of the shoe. In comparison to previous Asics models that had only gel in the heel part, this main modification here will provide you with exceptionally strong cushioning and real softness at each tread when stepping forward. The quality of cushioning is something that this model can really show off. It is comparable to technologies that we can find for instance at Adidas Boost, Saucony Triumph ISO 5 or Nike Zoom Pegasus Turbo. Simply… it´s the best tech that Asics has come with until now.
How the cushioning feels exceptional, the excessive weight of the shoe is far less pleasurable. Even though Asics promotes this model as the one that "will make you go behind your own limits and step forward," the truth is that these shoes are simply too heavy to make it happening. Approximate weight ranges between 320 (woman size) and 390 (man version) grams which is for a running shoe with gel midsole maybe expectable but definitely not wanted. Asics Gel Quantum thus feels extremely heavy even on the short to middle distances. For longer distances than 8-10 kilometers, definitely it is recommendable to pick up a lighter model with different kind of midsole (EVA, air cushioning,..)
It is also noticeable to mention the upper which surprised by an untraditional combination of colors. Strongly colourful stripes on the sides will make you highly visible at night and the gel at each model variation is very contrastic as well. A bit incomprehensible, though, might seem to be the fact that the producer didn´t add the stripes from behind the heels. Thus, running at night on the roads might still be a bit dangerous if you don´t have anything else reflective on yourself.
And last but not least, the comfort of the shoe surprised as well. Unfortunately, it seems to be another weak point, as the shoe runs too narrow. And because the upper is made of one piece of fabric that is robust, the shoe didn´t loose its original shape even after months of using the model.
Overall, the Asics Gel Quantum Infinity can be ideal for someone who is about to start with running, for someone who doesnt have a good running technique and thus high portion of gel cushioning will protect perfectly against any leg injuries. On the other hand, if you are about to buy it for long distances and you are a more experienced runner, definitely pick up another lightweight shoe. The last thing… if you are interested in this model despite the aforementioned characteristics, don´t forget to try them on in the shop first! The narrowness of the shoe might surprise you unpleasantly.