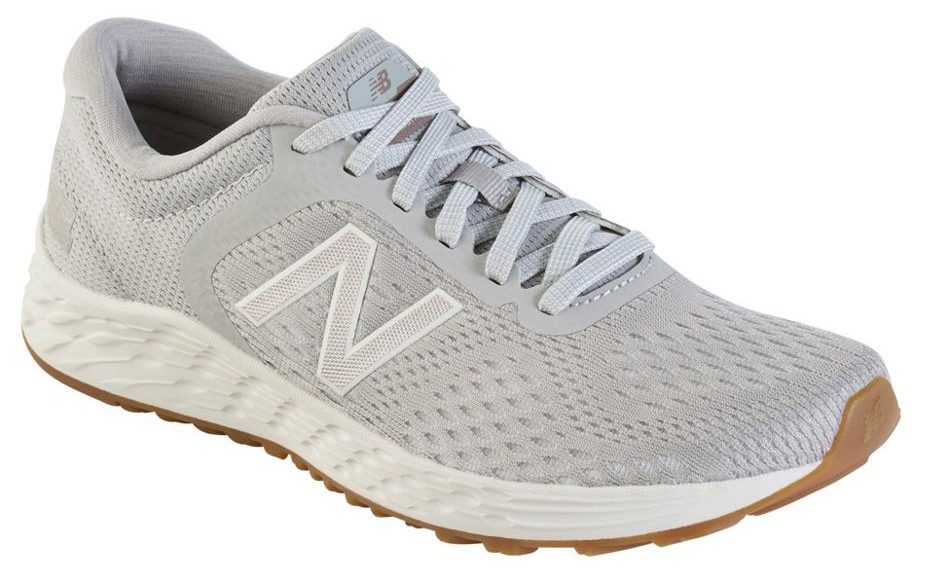 New Balance Arishi v2
New Balance Arishi v2
New Balance Arishi v2 is another model from the Fresh Foam series from New Balance. As designed to provide lightness for your feet, comfort, durability and style for every-day wear, we decided to take a look at this model and write a brief review of what to expect. As it is a model from the end of 2018, we are not gonna compare it to newer models. For New Balance Arishi v2, it would be a bit unfair. So let's dive in!
I tested the shoes for more than a few miles. I wanted to actually test them for every-day running, approximately five times per week for a month. Barely could I have finished that… But step by step, we will get to that later as well. Foremost, the really important part is that they are ultimately comfortable. When you put on New Balance Arishi v2, I am quite sure that you will agree with me that they feel very nice. They hug the feet softly. And even though they have a thicker tongue and they are not seamless from a one piece mesh upper (as nowadays shoes mostly are), they are simply very good. I haven't felt any seams during sports activities whatsovere.
I would definitely add that to the overall comfort adds the fact that they are of pretty low weight. Compared to older models, for instance Asics DynaFlyte 2, they just weigh around 255 grams (9.9 ounces). From the aforementioned design and style, I really like how the New balance Arishi v2 looks neat, tiny and pretty much decent on the feet. It is nothing new on the market but many other sports shoes that I reviewed before looked very bulky compared to these. These shoes, you can easily take for a walk or when going out with friends and you can be sure that the model won't shine all over the place. It is designed in unobtrusive colors.
And now, the point, why I haven't finished running in New Balance Arishi v2, as I promised myself. The upper… It is usual that with lower price, comes lower quality and it is also the case of these shoes. I would be very happy to say that they lasted for two months of intensive usage, but opposite is the truth. Sure, the upper is comfortable as being said before. But after a month, they got torn apart in the forefoot, where the stitches connect the midsole with the upper. Clearly, it might have been just my case. On the other hand, I also felt lacking cushioning in the midsole. These shoes seem as if the New Balance decided to save material and for running they are not made at all.
It is true that they are comfortable, but depends on the activity that you want to focus on. Since I tested them for running, I would give them easily 5/10 on a scale. Another piece of this pretty bad evaluation lies in the tongue rolling to a side when running. I cannot say as many others on the internet mentioned that it would happen to me so often. This one point would be rather a minority for me.
The problem is the most for sure with the very low durability. I have my old Nike Free 5.0 for the last 4 years and they started tearing apart 5 months ago. This shoe? It is a joke compared to quality of Nike. If I would recommend it? For casual wear outside, for walking for sure. As I said, I adored the style and decency. For running, get a bigger bank note and try another pair of running shoes from New Balance. This one seems more as a misunderstanding.