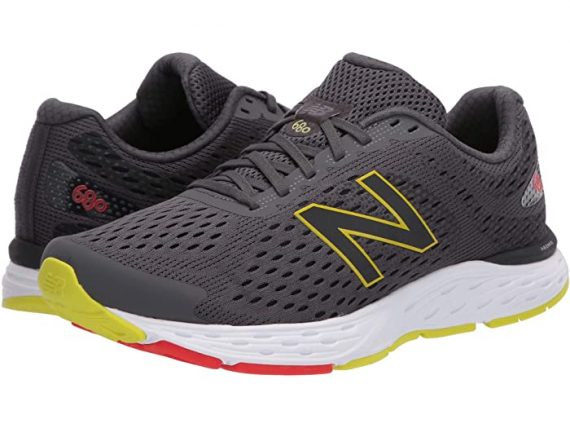 New Balance 680v6 Review
New Balance 680v6 Review
New Balance 680v6 is a running model well equipped with all basic characteristics of a high volume shoe for running on short to medium distances. The shoe with a really adequate price tag was even classified as one of the most affordable running shoes of 2020. But whether it is worth a purchase, depends on some deeper analysis and testing from our side. Therefore, we are gonna take a look at it in a few lines and try to outline for you what you can expect from this model and when you should preferably pick up a different type.
Briefly, New Balance 680v6 oscillates around 9.5 oz in man's version on a scale, so it rather belongs among lighter to medium weight models which is a pretty good starting point. It is no surprise though that the shoe is quite light. It is directly connected to the fact that the upper is from a synthetic material. Moreover, the synthetic upper is in case of New Balance 680v6 even seamless, so that no additional ounces will slow you down on a track. For runners who just began running, this is especially important. Because those runners don't have the right cultivated technique yet and the muscles that are not adapted yet need to give out quite some energy into running itself.
If you are a beginner and you get instead high-class running shoes, for example something as Saucony Triumph Iso 5 or Under Armour Hovr Infinite or the older Brooks Glycerin 13, you will for sure notice the difference.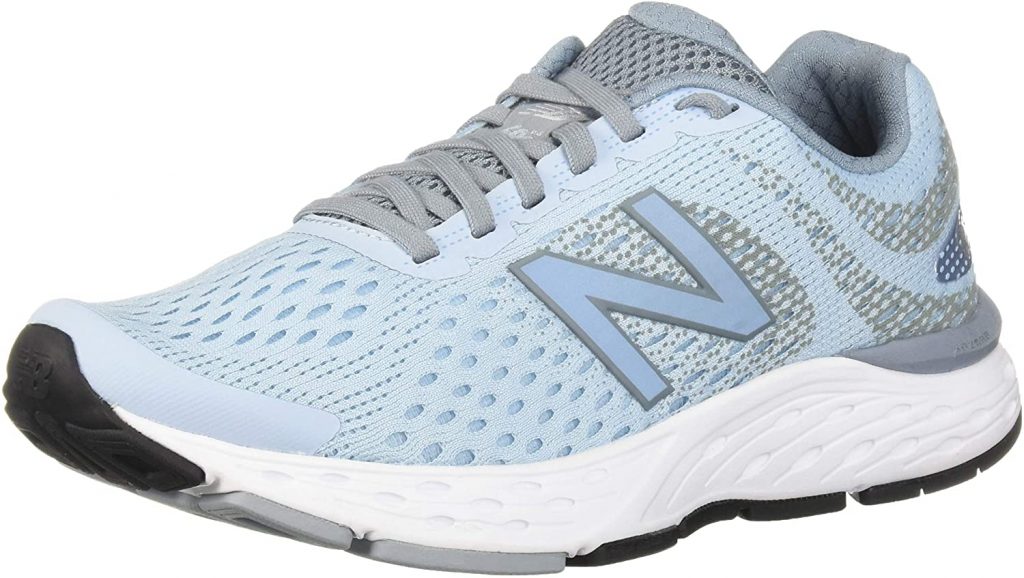 The midsole compounds of two different parts, Acteva and Abzorb. We will focus on Abzorb because that is the one that the shoe can be grateful for its perfect attributes. Abzorb is an isoprene rubber that was made by the Dupont registered technology and provides the shoe shock absorption in the midsole part. The cells in the midsole are uniform and consistent in size so that they also dissipate the shocks equally along the whole foot. The truth is that the shoe didn't seem to be much different from high quality running shoes. It sounds perfect on paper, but in reality, it is just one another high quality shoe midsole. But that is good of course! There doesn't have to be always a breakthrough technology in order to appreciate what it offers.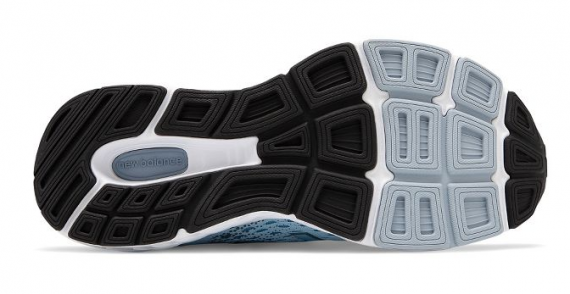 It feels very well responding to your strikes and you won't feel your ankles or knees just after a mile. We tested the shoes for a 10 miles run on a flat surface, paved road and our tester claimed that there was simply no problem.
Where New Balance 680v6 needs some improvement is definitely the overall fit. We got a bit disappointed in that regard. As unfortunately many other running shoes, here, we were also troubled by the narrowness and wrong sizing. Besides, my colleague who tested them for running, I tried them on as well because he was complaining that the sizing would need to be changed by half, maybe even for the whole size up. And I have to agree. There could have been an error in production because I felt not just very narrow the shoes (I have normal, not really wide feet) but that also in length, they felt too short.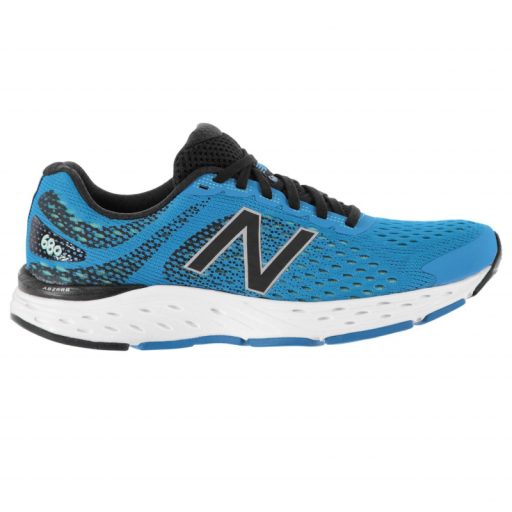 Enough complaining, if you are about to get New Balance 680v6 online, order a whole size up. My size 9 (US) I would switch for 10 without a hesitation. Other than that, not much more to add. Maybe just that the shoe has a drop of 0.39 inches (10 mm). So that if you tend to strike over heels, it should feel good for you. When you take into consideration that the shoe has a high quality cushioning that is thick and responsive, even as a beginner, you can expect some higher performance. If you get the right size, New Balance 680v6 will definitely create a pleasurable running experience.