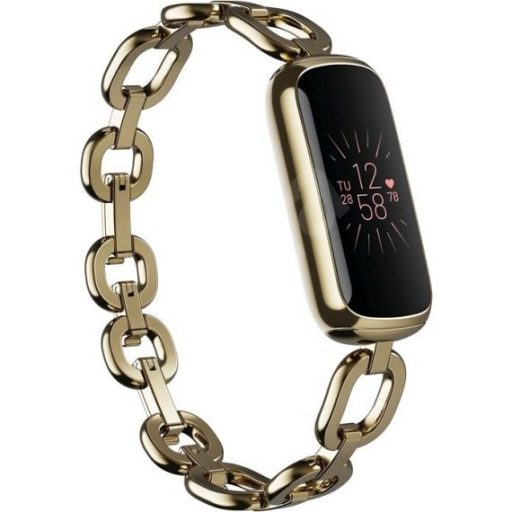 Fitbit Luxe Fitness Smartwatch: Read Review Now
Fitbit Luxe Fitness Smartwatch: Read Review Now
Having already tested other Fitbit smartwatches, I was really looking forward to trying the Fitbit Luxe. The reason for that enthusiasm lies in my past experience with Fitbit. And as you may guess, the smartwatch was really great. Many functions, measurements for different kinds of sports. So I had a strong feeling about trying this Fitbit Luxe as well. After having it for wear for a month, how does it stand against the competition and was it good for running itself?
Design
The part that I love the most is the ultimately sleek looks. When you take a look at other fitness trackers or smartwatches, everything of the same quality is proposed as with squared, larger display and definitely bulkier than the Fitbit Luxe. Instead, Fitbit Luxe is a symbol of elegance, looks cute and tiny on the wrist. I would barely believe that it is a fitness tracker if I hadn't gotten that piece of information before.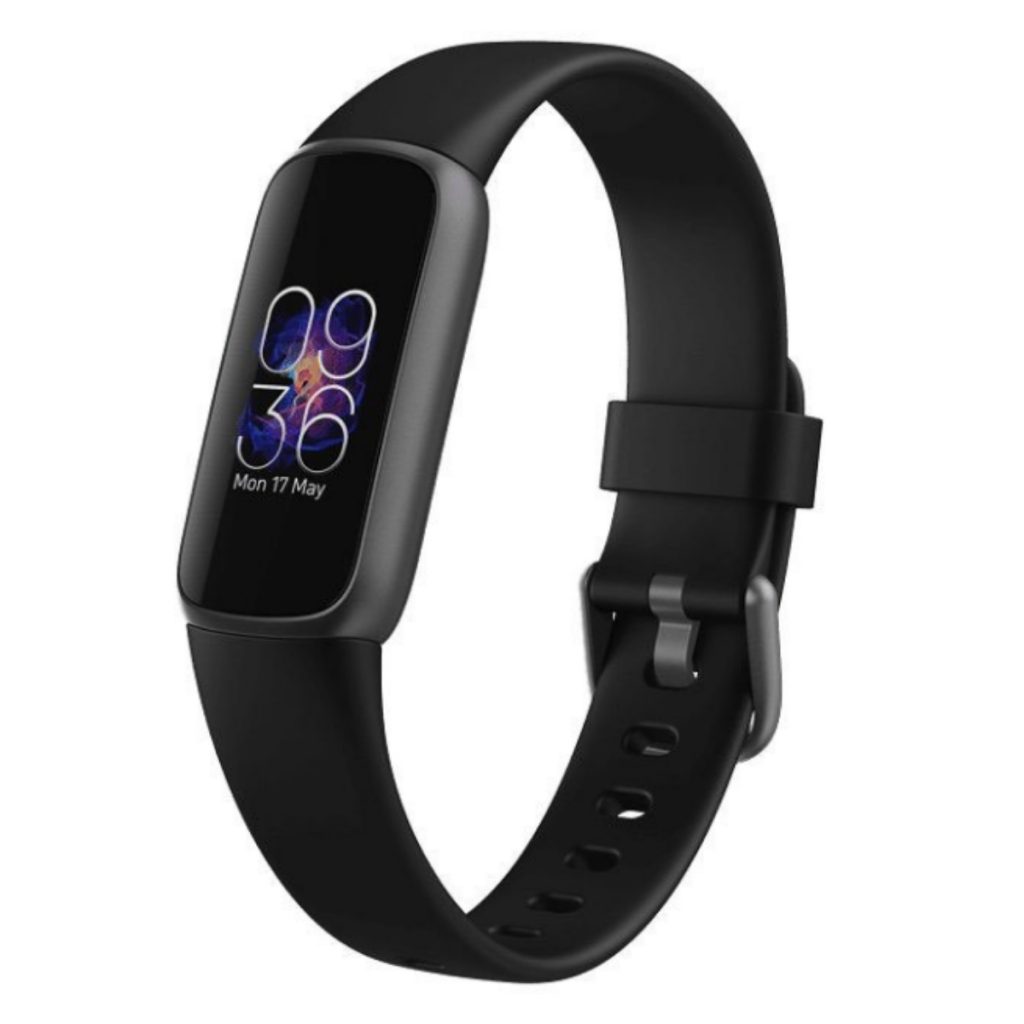 You can get it in a stainless steel frame and 4 different coloured variations. I had it in plain black, but you may enjoy it in a special Edition Gorjana Soft Gold or Peony. Then it truly looks chick. I wouldn't doubt to wear it as an accessory to my evening dress.
Display features
Next, I appreciate that it has an AMOLED display which offers some perfect adjustability to the sun. Great for wear during long sunny days. The same as in Fitbit Versa 2, It adjusts brightness automatically and that's really cool. The display switches off a few seconds after you don´t look at the display. You may reactivate it either by raising your hand or by tapping on the display twice. So Fitbit Luxe doesn´t offer an always-on mode but I didn't find it to be an obstacle. It is actually a perfect battery saver.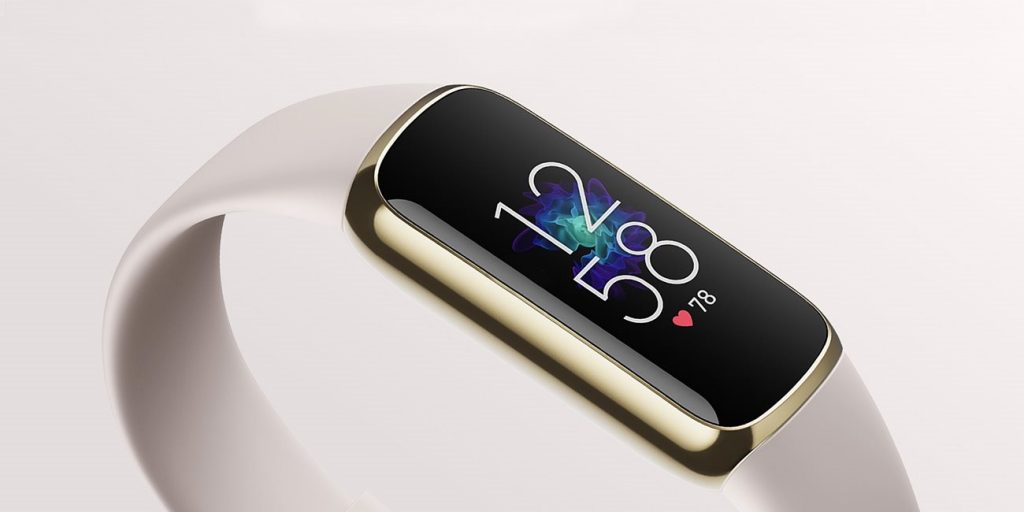 Weight
I think that this point is definitely worth mentioning. Fitbit Luxe has just between 0.04 to 0.06 pounds (17 g to 27.2 g), depending on the bracelet that you have. It is a very lightweight smartwatch. I wore Fitbit Versa 2 before. That one has around 0.08 pounds, so it's a bit heavier. On the other hand, I also wore a Garmin model. That was even around 0.22 pounds (100 grams). So compared to the Garmin smartwatch, this feels like a small feather. You will barely notice the Fitbit Luxe on your hand during running or sports activity. At this point it is just perfect.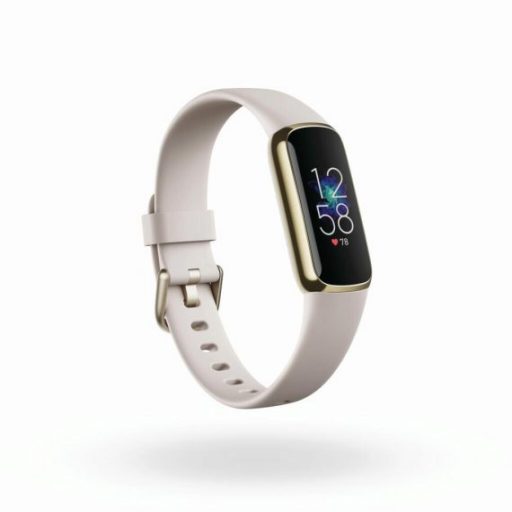 Is Fitbit Luxe good for sports?
I had many questions and doubts in the beginning. The reason for that is that this smartwatch looks a bit fragile and not that resilient. Unfortunately, my suspicion was pretty accurate. First being said, Fitbit Luxe doesn't have the GPS tracker implemented. So that in case you decide to go for a run and leave your phone comfortably at home, forget about having your length of run measured. In my opinion, this is the main weakness. When you pay for a smartwatch around 150 to 200 dollars, this should be an automatic feature. But no, not in the case of Fitbit Luxe. That's why I found this smartwatch better for fashion wear than sports.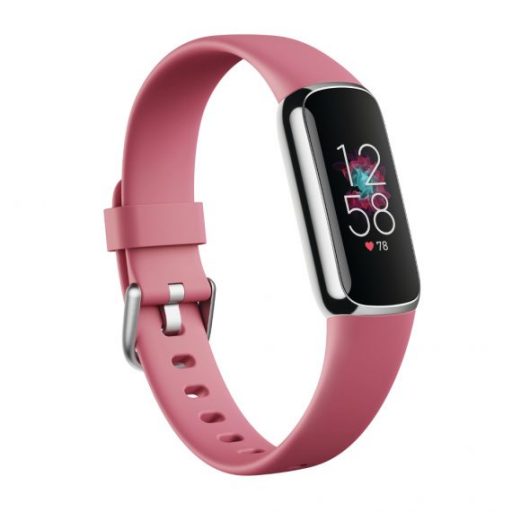 If you are used to wearing your phone all the time with you, then the GPS won't be a real problem for you. When connected to your phone, it tracks runs as usual. It connects to the phone via bluetooth and it receives all the notifications that may appear on the phone. You can have your phone in your pocket and receive the emails, Slack, text-message notifications and read them before taking the phone into your hand.
The problem here is that the display of Fitbit Luxe is too narrow and even though it is crisp and clear thanks to the AMOLED display, it is small to read while moving. If you take it for a run, the readability of the messages logically worsens.
Where Fitbit Luxe doesn't fall behind is the heart-beat measurement. I found it pretty accurate. I made a test and had my old Bauer smartwatch with the belt tracker around my chest and I kept my Fitbit Luxe on my wrist during the run. The heart-beat ratio corresponded with Beurer pretty well. There was a difference between them of just around 10 %. Even though these smartwatches have completely different sensors from two different companies, they still measure the heart-beat pretty much the same.
Battery life
The last point I would like to mention is the battery stamina. If you use Fitbit Luxe for tracking a run once a day and keep looking at it here and there, it lasts around 4 days. The producer officially states that it should be around 5 days but I didn't get to that point. I got to the maximum of 4 and a half days. Not more.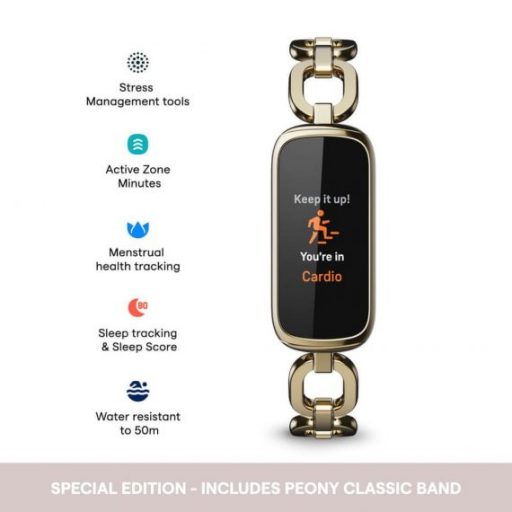 All being said…
So generally speaking, I loved the design of Fitbit Luxe and how tiny it was. I didn't like it for running or any other workout gym session that I normally go for. It has a brightly sharp display which is unfortunately too narrow to be read. It is more of a modern accessory for me than a sports tracker. It has a great tracker for heart beats, but it lacks an implemented GPS tracker. So in the case that you do like this smartwatch for its looks and the sport is not that important for you, it is a great smartwatch. Otherwise go for Garmin, Fitbit Versa 2, Polar Ignite or other Fitbit models as an alternative.