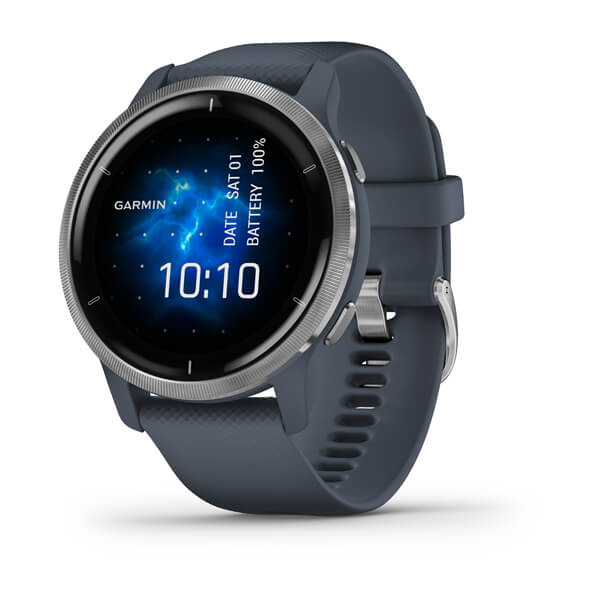 Garmin Venu Smart Watch Review
Garmin Venu Smart Watch Review
If you have a runner in your family or among your friends, Garmin Venu is definitely one of the best presents that you can give to him or her for any special occasion. This smart watch is not only elegant but offers very interesting functions. And not just for running or sports in general…There is much more. Unfortunately, the price is crazy, I know… but trust me. After having it tested for a month and not just for running, I realized I couldn't imagine choosing other smart watch than Garmin Venu. 
How is this smart watch different
Compared to other models, this Garmin uses an AMOLED touch screen display. While AMOLED displays are characterized by strong brightness and high resolution, other Garmin models use so-called transflective displays. Those are typical for lower energy consumption but have lower resolution and the display looks more granular than AMOLED. Simply said, if you don't mind charging your phone more often and wanna enjoy the sharp, cool-looking display, then Garmin Venu is just for you. Actually, charging is not a big deal here, but I will get back to that later.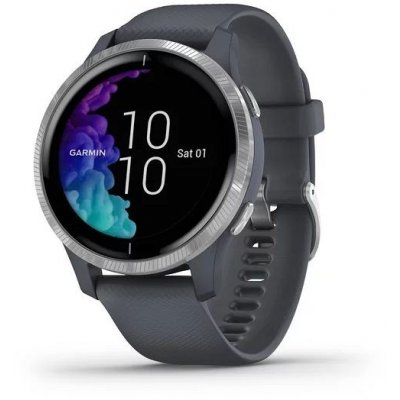 Last being said, there is no Gorilla Glass protection. You may find that technology at many Samsung smartphones or Fitbit Versa 2 but not at Garmin Venu. Maybe a bit of shame, but I don't really think that it would be an issue. I dropped the watch on stones, on pavement and smashed it against concrete. It remained without a change.
Built-in GPS
During the test of this smart watch, I used Garmin Venu especially for running. And I must say, I appreciated a few things. The Watch has its own GPS signal receiver. Thanks to that, you can comfortably leave your smartphone at home and just get on the track with Garmin Venu. As for the accuracy of the GPS receiver… I normally run a specific track which measures 4 560 m (measured by smartphone and Nike+ app). I measured the same track with Garmin Venu and it was 4540 m. So the watch is at a longer distance pretty accurate. Moreover, the GPS doesn't even drain the battery a lot. I ran for an hour and it only dropped to 88 %.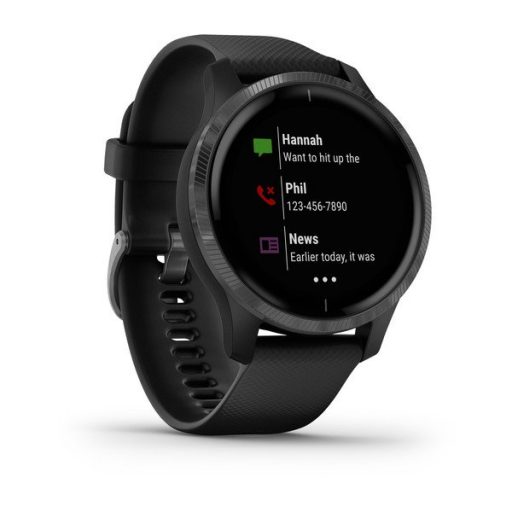 Being coached virtually
For instance, Fitbit Versa 2 doesn't even have its own GPS receiver. In that sense, Garmin Venu is one step further. Another thing is the running virtual coach. Before you start using it, you need to insert a few personal data and then you can decide on one of the three virtual coaches. I felt highly motivated by the virtual coach because even though I normally run on my own. This has been proposed in a really nice way.
Battery life
I already outlined it before…. The battery is not bad at all. If you use Garmin Venu for GPS tracking, you can easily take it for a 1.5 days trip and it will stay on. If you combine using the GPS with the music mode, then it lasts less. I paired it with my headphones via bluetooth and had GPS tracking on and after a 5 hours walk, it was almost done. Other than that, if you keep Garmin Venu just as a simple watch, it lasts around 5 days. A huge difference compared to some iPhone or Samsung Watch.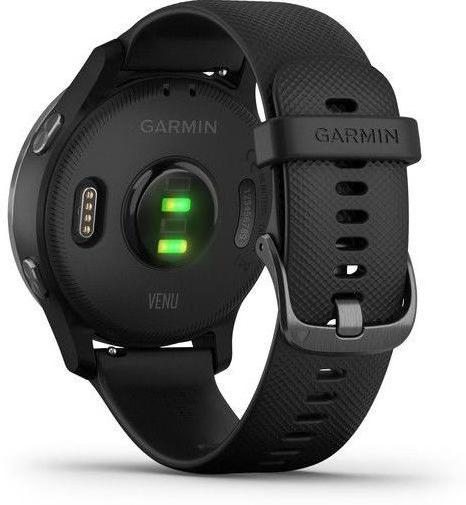 Listening to music
Very easy. You have a playlist on Spotify? You can easily synchronize it and play just from the watch into your headphones. It supports other streaming providers as well (such as Dezeer, Amazon Music,…). If you are a bit old-fashioned and prefer to download music, you may download it to its internal memory. No problem at all. There is a space for 500 songs approx. And again, you don't need to keep your phone with you when listening to music. Garmin watch works perfectly on its own.
Contactless payments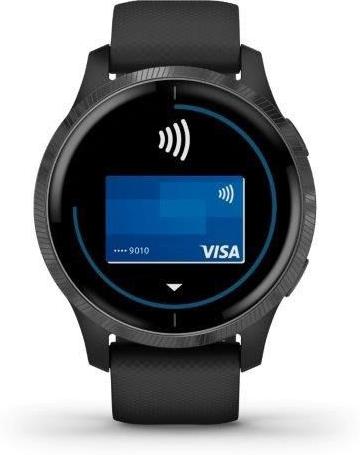 If your local bank supports Garmin Pay, then you may use Garmin Venu for contactless payments at a shop, restaurants, bars and many other places. Well, I think actually that this function is maybe the most interesting one. The watch is even in this case completely independent of the smartphone and you don't need to keep the payment card with you. For me it not only looks cool, but it is very practical. I went for a run, didn't have a bottle of water and then I just went to get one in a nearby shop. Very effective…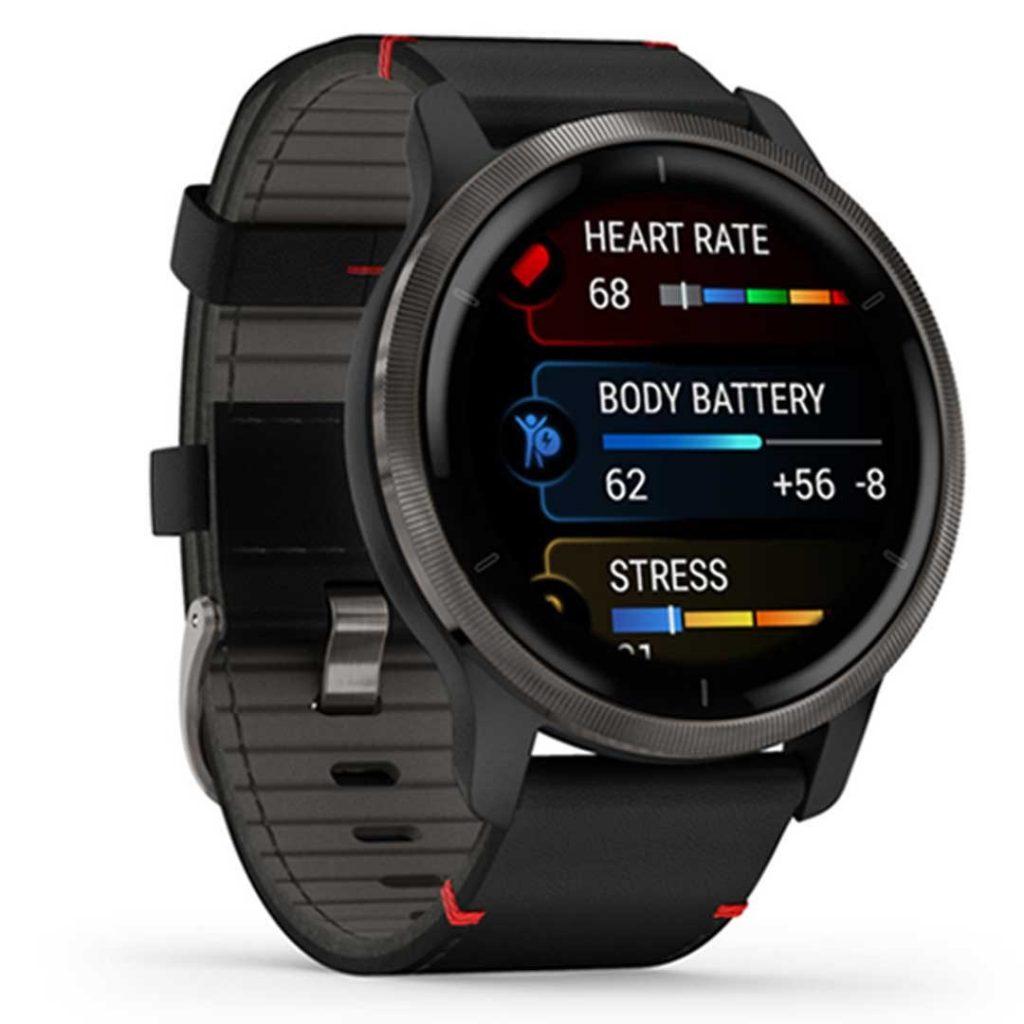 All in all
Of course there would be more to mention. For example, that Garmin Venu is highly compatible with 3rd party apps. Those that are not from the company but still being offered. And actually for free in most cases. What I loved the most about this watch is actually the ultimate comfort and the accuracy that it offers. It is comfortable because you can freely use it without your phone and still keep it fully functioning. What is the most interesting thing? Definitely the Garmin Pay for contactless payments. Other than that, you should get to know on your own. 🙂 Garmin Venu is definitely worth the investment.