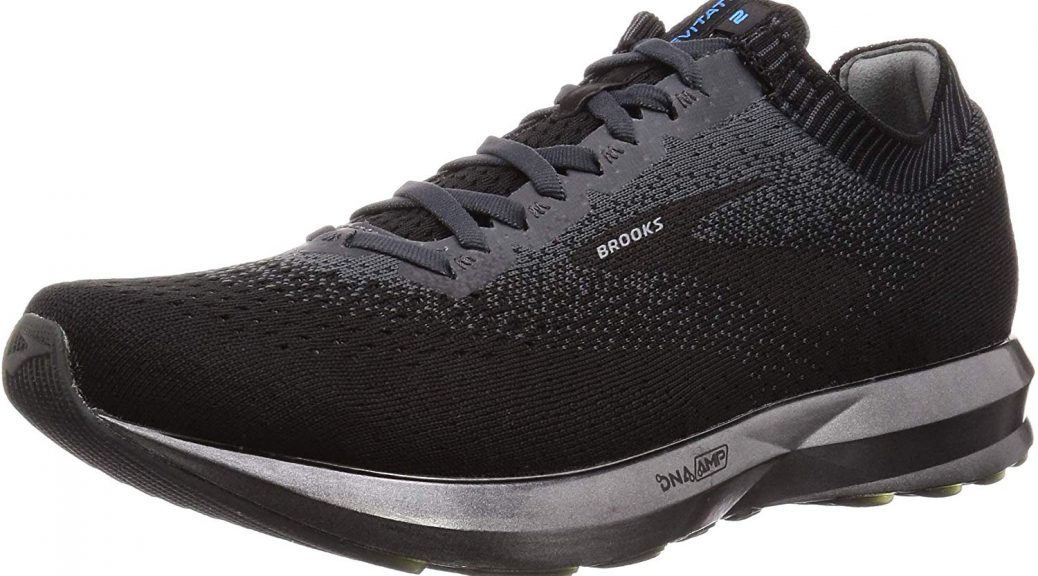 Brooks Levitate 2 Review
Brooks Levitate 2 Review
Brooks Levitate 2 debuted on the market in summer 2018 as a running shoe helping to reach top speed and saving your knees with extremely well-made cushioning. And even though it has been more than 18 months ago and it is not an exclusively new model, we did some search and found that until now, winter 2019, it is still a highly favourite running shoe on the American market. Therefore, we did some testing on 60 miles in total under different running conditions and we are bring you our observations here.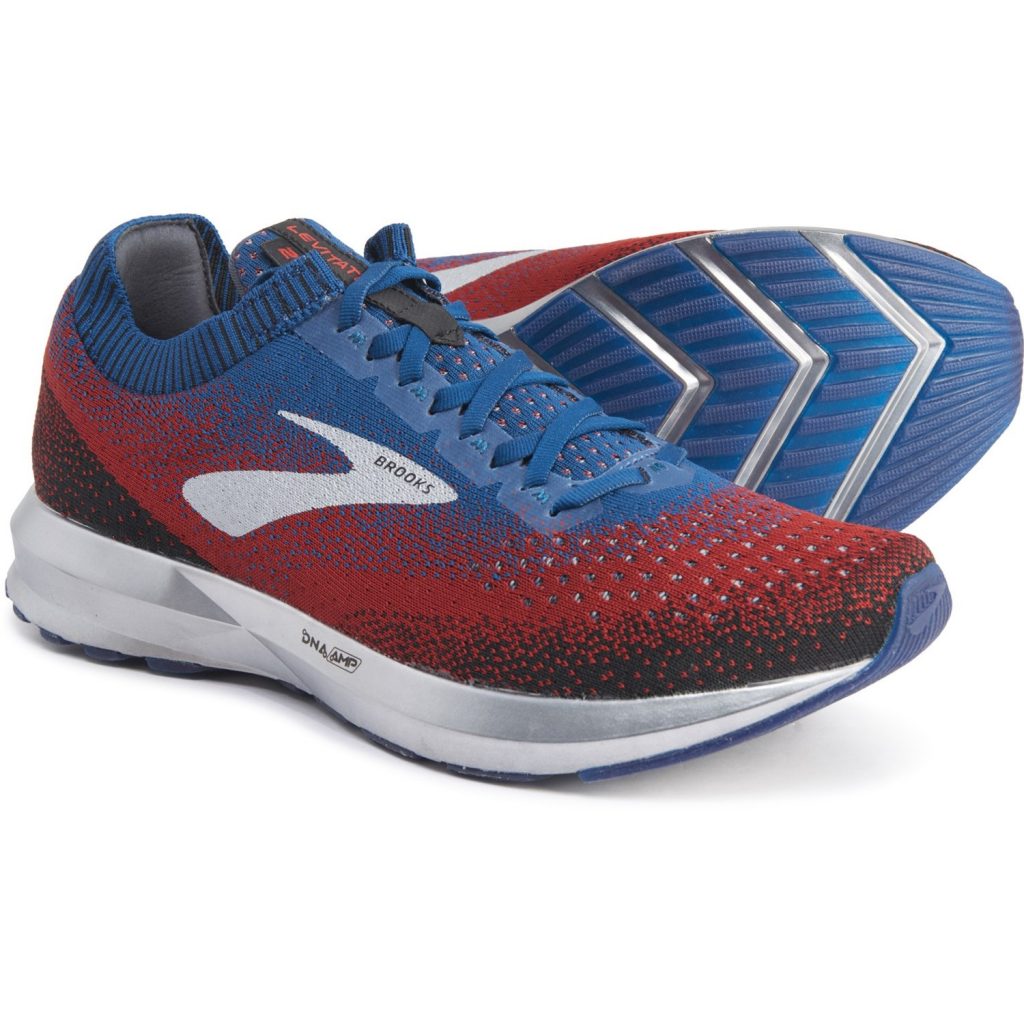 Brooks Levitate 2, with its midsole technology DNA AMP, can be greatly used by runners as a fully multifunctional running model on shorter to medium distances. Especially there, where it comes to changing the pace between slow tempo and fast sprint performance. I tried them for the first run on 5 miles on my feet and I could perfectly see the difference from other running shoes (comparing it to Saucony Triumph ISO 5). DNA AMP technology (I would even say almost more than expected), speeds you really up!!! It feels very responsive. It consists of polyurethane surrounded by TPU. That special TPU secures that the shoe resists the expansion to sides and thus, the inner foam cannot expand outside. So that energy coming from a very big part from your performed step, will finally, go straight back to your feet. Therefore, the energy return feels really exceptional for this model.
The dynamics and flexibility of this shoe is even multiplied by the design of its crystallic rubber outsole which has a shape of an arrow. That specific shape helps you to feel good adhesion in the forefront of your foot and simply clicks well at a fast pace. At least, that was my experience. Moreover, sizing feels exactly accurate. My women's size is 8 and in case of this shoe, it really was 8. Possibly because the Fit Knit upper well adjusts to feet and thus even if the sizing would not be accurate, the upper stretches perfectly. It copies the shape of your feet as socks and thus feels really nice. With sizing, I had absolutely no problem.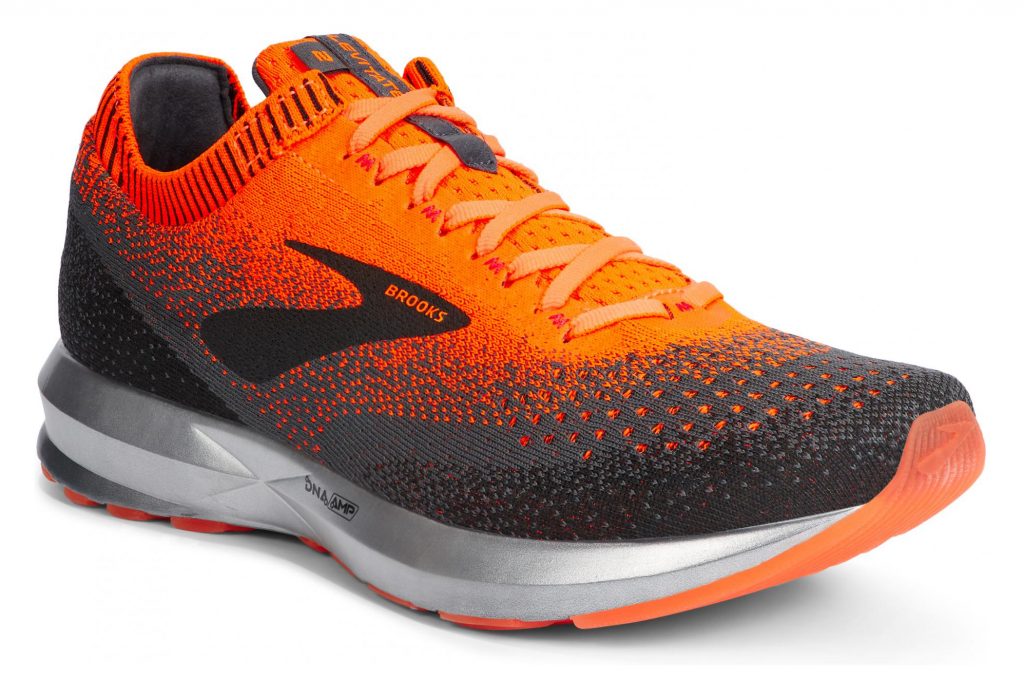 That it sounds like a really fantastic running shoe? Yes, it does. But even in case of Brooks Levitate you may find some disadvantages. The minor one is the upper actually. Even though it feels good, it is not as breathable as one may expect. It looks breathable, but it feels even on short distances uncomfortable. It is definitely less breathable than in case of Nike Free from 2018 that have the Flyknit upper and that I reviewed right before. Anyway, it is not the only one weak point. The strongest disadvantages lies in the overall weight of the shoe. Me, I had size 8 and the shoe weighs an incredible 9.7 oz (275 grams). For a women's version of running shoes, it is way too much. Nike goes around 7.5 oz to 9 oz on average. And to be honest, this is the only reason I wouldn't use the shoe for long distances. You simply feel it. And not just a bit.
So, in the end, this version Brooks Levitate 2 is ideal for a runner focusing rather on training than dashing to finish line or long distances. Above average heaviness doesn't add to anything. On the other hand, the shoe offers exceptionally high-quality cushioning and it is overall a comfortable, pleasant running shoe. If you get used to its heaviness, you will definitely appreciate its advantage 🙂