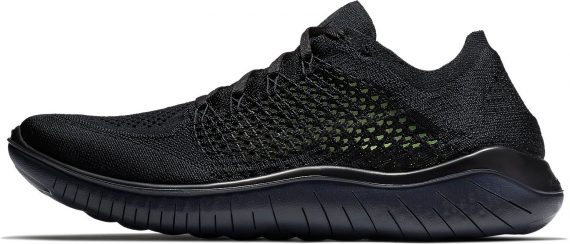 Nike Free RN Flyknit 2018
Nike Free RN Flyknit 2018
Ups and downs of the running shoes… that´s logically what everyone is mostly concerned about when deciding what to invest in. Everyone wants perfect cushioning, awesome return of energy with each step and being cared for their pronation/supination at the same time. Well, maybe I am gonna disappoint you, but this model, Nike Free RN Flyknit 2018, will barely manage to fulfill all of these wishes you might have about the running shoes. The truth is…. I have never seen such a model that would fulfill all of the above mentioned requirements. Simply, because it is very difficult to make such a kind of shoe… . Nevertheless, these shoes offer quite some attributes that made me purchasing them and that now I know, I don´t regret buying at all.
As can be expected from the Nike Free series, we are dealing here with the typical minimalistic features again. They feel very flat without any additional gel, foam or air capsules in the midsole so that the real closeness to the ground you will definitely feel all the time. Therefore, don´t buy them if you plan to have lots of fun in the difficult terrain. The shoe belongs to the gym or on the clean roads. In comparison to my older Nike Free 5.0, the shoe has the same thickness of the midsole. From that point of view, I haven´t noticed any big difference for the comfort of running.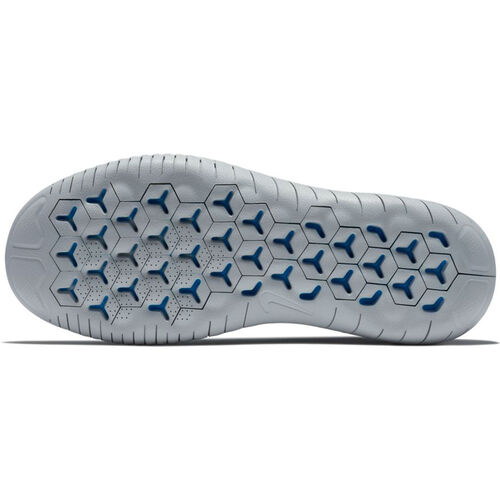 What you will definitely appreciate about this model, though, is the new, strongly breathable upper called Flyknit. It is made of one piece, having so big holes inside that you can almost see throughout the shoe. Especially in this case, I think the shoe is really different from the older versions of Free series and is ideal into hot days in summer. As a consequence of these holes, the real weight of the shoe is also lower than in the previous cases. Although I haven´t measured the real weight, my feeling was exactly like that.
Do you want to hear some criticism from me? Well, then it would be also connected to the upper in this case. As the mesh is made of one entire piece it also brings the fact it feels very close-fitting on the feet. Then, if you have wide feet, it will bring you the feeling of having the toes overly tight together. Definitely in such a case, you should take or try a one size up before buying them. In my case, it was all right but the feeling they might be wider was simply just there.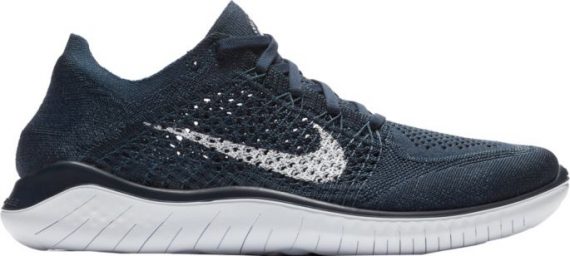 Otherwise, it is a shoe that fits very good on the feet and if you manage to "tune" this possible problem, they will offer an ultimate comfort for running with really good minimalist attributes. In my opinion, Nike definitely knows how to achieve that :). Moreover, I think that their strong hygienic aspect created by the ultimate breathability will definitely amaze you.