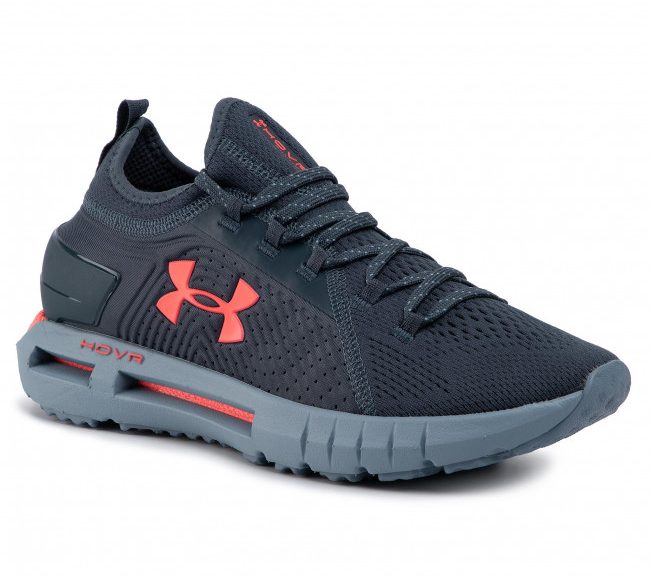 Under Armour HOVR Phantom Review
Under Armour HOVR Phantom Review
There couldn't be anything worse than having high expectations from running shoes and then when you finally get them… They are not exactly what you've expected. That's how I felt after testing Under Armour HOVR Phantom. I planned to test them for 50 miles originally and I would be very happy to tell you today that I am bringing you a review that I wrote after having finished all those miles. But no, unfortunately, it is not the case. And I will explain to you here why.
Two market versions
As you probably know, Under Armour uses an integrated chip in midsoles of its running shoes that measures speed, distance and other characteristics and that you may connect to your phone with the app called Map My Fitness. In case of Under Armour HOVR Phantom, there are two versions on the market. The one that I tested is without this connectivity. So in case you decide to get this running shoe from Amazon, be aware that this version is also out there and get the one you want.
Great running aspects
HOVR midsole feels great. At least, that's what I remember from UA HOVR Infinite and that's what I experienced here as well. There is a complementary part called SpeedFoam inserted inside the midsole which contains double density foam and thus, the shoes offer a really optimal portion of shock absorption. I would easily call it a competition for Adidas Ultraboost and Nike and their Zoom midsole. It is so nicely cushioned model that you can easily use as a daily training shoe. From this perspective for long distances really ideal. The cushioning is one of the highest that I have ever seer at a running shoe.
Stable outsoles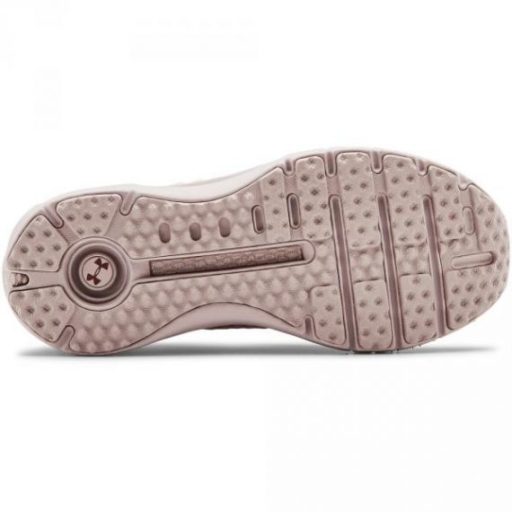 Next, what I like about Under Armour is how they make the outsoles. The same as for Under Armour HOVR Infinite, the same applies for UA HOVR Phantom. They have perfect traction on the wet surface. I ran in them on some city stairs while it was raining and I felt stability and safeness even when running downstairs. Plus it is pretty resilient (tested on uneven unpaved roads in the hilly landscape). Even though I would expect the shoe to be heavier, it is not. In my version it got slightly over 300 grams. So for this point, also thumbs up.
Ankle collar
Now the reason I haven't run as much as I wanted to test them on… Straight to the point. The shoes are utterly narrow around the ankles. It is maybe true that the upper fits great. It is seamless, thin, stretchy so basically classic what we see at many other great running shoes nowadays. And Under Armour HOVR Phantom wouldn't be a difference and it would definitely deserve to be marked as a great running shoe. But the narrow fit around the ankles is really not good. I wouldn't even mind the fact that the model is made without the tongue and that you cannot manipulate with it. But because of the narrow collar around the ankles, the feet cannot breathe enough, it hurts a bit and it feels simply uncomfortable.
The last big minus
Similar to Under Armour HOVR Infinite, these shoes run small. I would like to point out that I don't have large thumbs. Normally I experience a good fit with other brands pretty normal but in case of Under Armour HOVR Phantom, I felt pressed feet even when going half a size up. Moreover, the narrow collar around my ankles didn't get much bigger so in the end, I switched the shoes and went for testing a model by a whole size bigger. Whether it helped? Yes, and no… Narrowness in the toe box improved, the collar remained the same.
For the last part said, I tested the Under Armour HOVR Phantom in total just for a few runs (gave it some 20 miles) and it was far beyond the point that I would want to continue. For an extremely thin runner, this might not be an issue, for me, it really was. At the top of everything, the fact you cannot connect them in some cases to the mobile app, is quite incomprehensible.