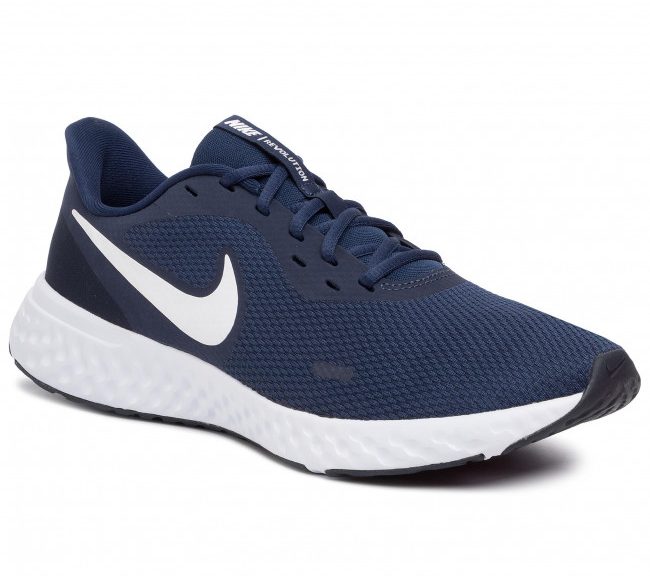 Nike Revolution 5 Review
Nike Revolution 5 Review
From time to time, there appears on the market with running shoes, something quite unusual. Something that you may not see from the very first look but that quite changes the running series significantly and thus the whole running experience is not what you really expected. And the truth is that Nike Revolution 5 is pretty much this case. But let's take it step by step. After using the shoes for 50 miles, I can contribute with some observations.
In general, what you will probably appreciate at Nike Revolution 5 is their perfect fit. You can get the shoe in both, narrow the same as in wide versions. On the other hand, what is a bit of a shame is the fact that the producer didn't make removable insoles this time. Otherwise I would call it just perfect. The upper is pretty much standard, traditional, lightweight Nike upper. It doesn't insult but it is nothing exceptional either. It is actually so thin that you may be even thinking, "what am I paying here for?" Well, the fit would be definitely the answer. It is very good in my opinion because it is comfortable. Even though there is just little material (especially over toes) and it may seem that it will not last long, the shoes didn't get worn out. After those 50 miles that I used them for, they remained without a change.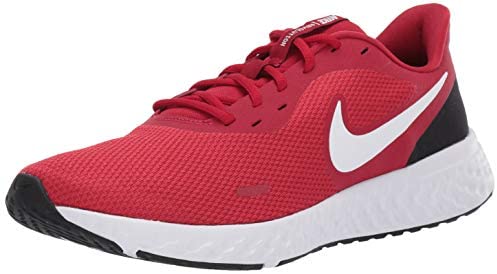 So where is the surprising part? If you look at it, you may think that this is actually a model from Nike React series. The midsole seems from look the same as of Nike Legend React. While if you look at previous Nike Revolution 4, the midsole has a completely different pattern. It is as if Nike decided to combine the two series together, put lower price tag and suddenly came with Nike Revolution 5. Well, I can say, it is not React. You can feel the difference for sure. The midsole of this shoe is not that soft, rather firm and thin. But compared to Nike Revolution 4, it feels that it has a better arch support. It offers also better flexibility than the previous model and thus, you will likely see an overall improvement to its predecessor.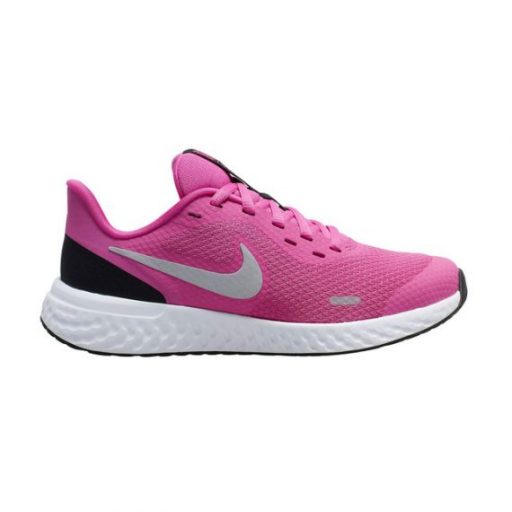 As for that pricing, I think that Nike Revolution 5 is a typical example of a running shoe when you get what you pay for. It doesn't offer such a good quality midsole as much more expensive Nike React models, but it is better than those Nike Revolution before. Also you will notice the difference of the outsole pattern. While Nike Revolution is based on 7 differently shaped pods, Nike Revolution 5 is made of one layer rubber outsole. It has been tested by me for a one rainy day and the shoe perfectly makes it on the wet surface without any problem. So overall, I can say this shoe is no disappointment. It is not the best quality shoe but that's not what this Nike Revolution 5 aims to be.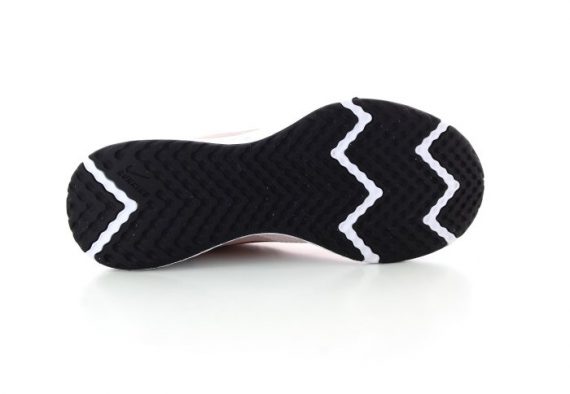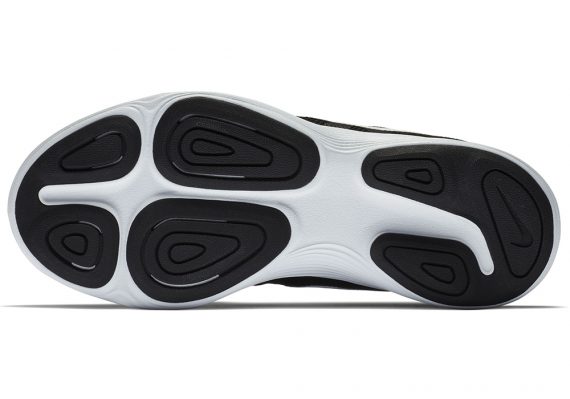 You will appreciate this model for longer distances the same as short ones. Outside, the same as indoors. One last thing that I couldn't much understand was the squeaky sound that it randomly makes. It isn't that much and sometimes not at all. The problem is that even after all those kilometers it hasn't disappeared until now. I noticed that in some reviews on Amazon people complained about that as well. But if you can get used to this one thing, it is a good quality shoe for a reasonable price. Absolutely recommendable and worth consideration.