Nike Renew Run Review
Nike Renew Run Review
Just from the very first look, I must admit that the shoe really caught my eyes. No matter what part of the shoe you pay attention to, it is actually cool all around. Looking at the outsole, it has a very contrasting pattern in all the way from the heel to the front. Therefore, shiny.. Beside, it is made the way that the grooves are deep, unequally located, so that you don't slip easily on a wet surface and you can feel safe to take it into some harder weather conditions as well.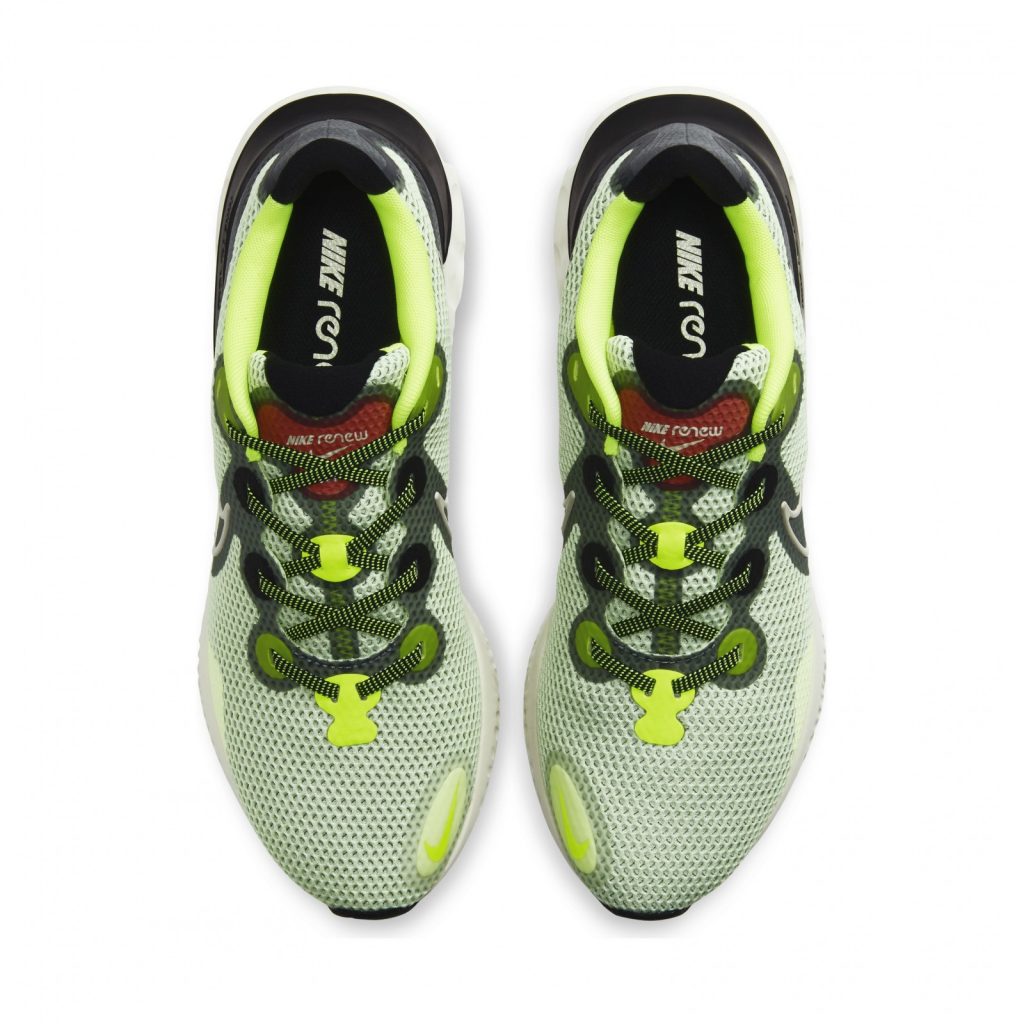 Back to the upper, because that's what I meant by "caught my eyes". Nike Renew Run is made of a fully synthetic textile layer. It has some perforation on the toe box, so that when I tried them on, I can confirm that they felt pretty breathable while running. This is a bit technical but the eye-catchy aspect surfaces in the fact that the shoe has 3 logos of Nike around. Two, orange logos are placed on the inner and outer sides. The third, additional one, is on the tips of toes. That's very unusual for Nike but interesting :- ).
What I found also cool is the vast number of design patterns that I have found for this model on the market. You have seriously a lot to choose from. Not just plain grey, black and white. Nike probably counts that this new model will become a success and made it in several variations such dark blue, orange, black,… You can check it on Amazon for the men's and women's version.
So the design perfect, comfort of the upper perfect, breathability also awesome, but where the surprise appeared was the midsole. Do you remember the older running shoes Nike Renew Rival Shield from 2018? The shoe was extremely lightweight, with also quite an original upper, yet looking completely different from our Nike Renew Run. Hard to say why they took over the Renew name for the midsole because this newer shoe has the midsole very soft. The older, original Nike Renew Rival Shield was firmer and felt a bit hard. Anyway, it can make you also a bit confused, but the important part is that this newer running shoe feels better. It is softer all along the feet. Thus, it greatly reduces the impacts and still it maintains the shape for very long. I tested Nike Renew Run on 50 miles and after the time, I didn't notice any significant change in the midsole.
The midsole is a dual-density layer that next to softness, feels a bit like Nike React. No matter the similarity, React is yet more responsive and definitely lighter. Way much lighter!!! Take a look at this shoe. It goes far beyond 350 grams. No surprise. And trust me, you will definitely notice that this shoe seriously weighs something. For an every-day running shoe, it can be especially in the beginning a bit of struggle. Why is it so heavy? Because of the thickness of the midsole. And because as I said, it is not a React foam. The price would be 50 dollar more for such a piece.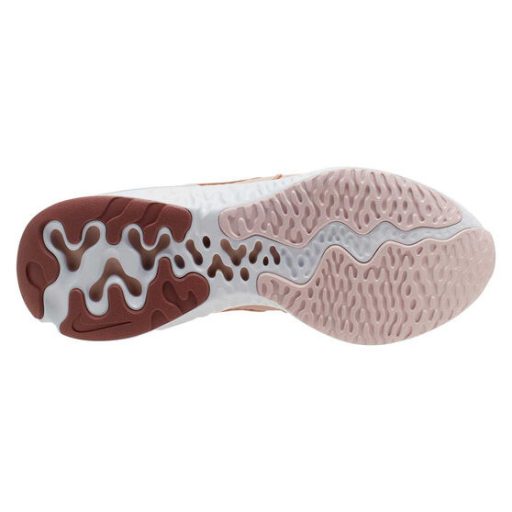 So in the end, is Nike Renew Run a good running shoe? I think it is for sure. Yes, it is heavy and has a bit of an untypical midsole, but overall it feels good when running. It is stylish yet durable and for a beginner, definitely a good option. I can seriously recommend it as an above average model.