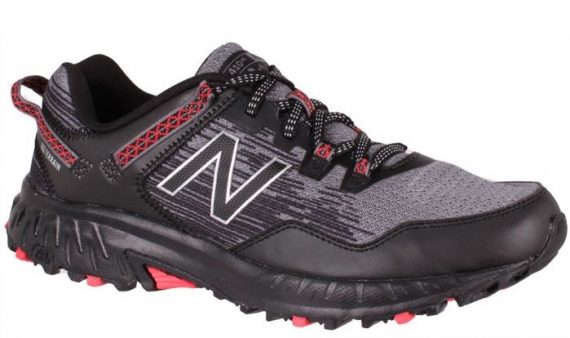 New Balance 410v6 Review
New Balance 410v6 Review
Why New Balance 410v6?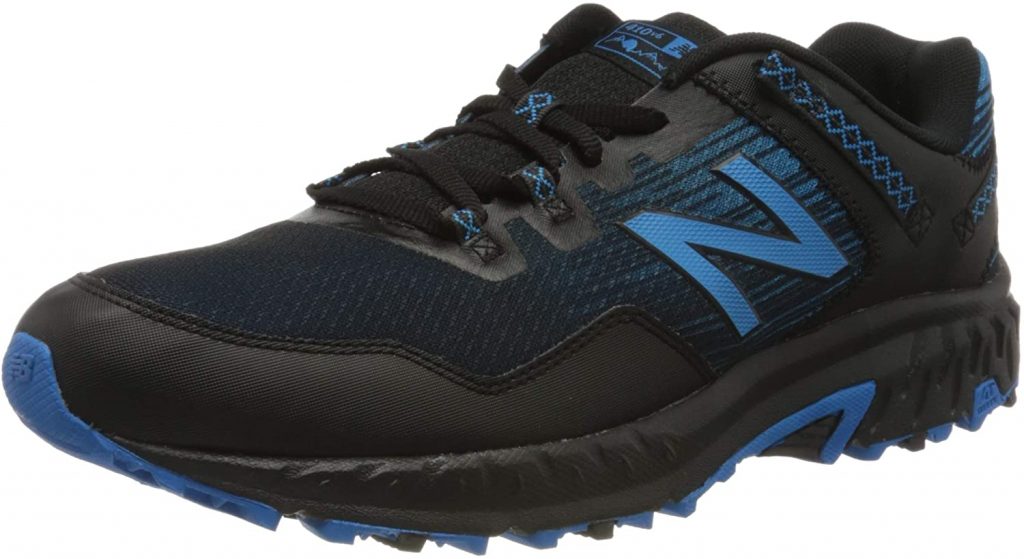 In 95 % of cases, we do testing and write reviews about running shoes that are solely from the road category. Not only because they are the best for running but because runners mostly do not even consider other options. For example trail shoes. People have them connected with higher weight, bulkiness, that they are not fancy for casual wearing and combining them with a lifestyle simply doesn't work. Besides everything, we found out from experience and other runner's opinions that even for an occasional trail run, just a simple road running shoe serves perfectly as well. So why would we even bother by exploring other categories when the road category is so huge and has tons of running shoes to offer? Well, as you may guess, we got New Balance 410v6 into our hands and it would be a real shame not to test it in the end. And especially, write a review about it, after we found quite some interesting attributes of the shoe. But step by step.
Midsoles and how it went
I will start from scratch and make it clear that New Balance 410v6 is a typical trail shoe. It is equipped with a highly compressive and resistant outsole, called ACTEVA™. It is made from EVA which provides some standard cushioning. At least, in my opinion it is just standard… I didn't feel it was too soft nor too firm. For running on forest paths, it doesn't slow you down and instead, it makes you absolutely stop thinking about what you are wearing at that moment. Which is exactly as it should be.
Why I mention the midsole is the fact that it is very light. New Balance 410v6 didn't exceed 10 oz (290 grams). And I have a size 9 (US). Typical road running shoes reach between 8.81 oz (250 grams) and 10.58 oz (300 grams). From those numbers you can easily see that New Balance 410v6 is seriously on a scale comparable to typical running shoes and in some cases even much lighter.
Under extreme conditions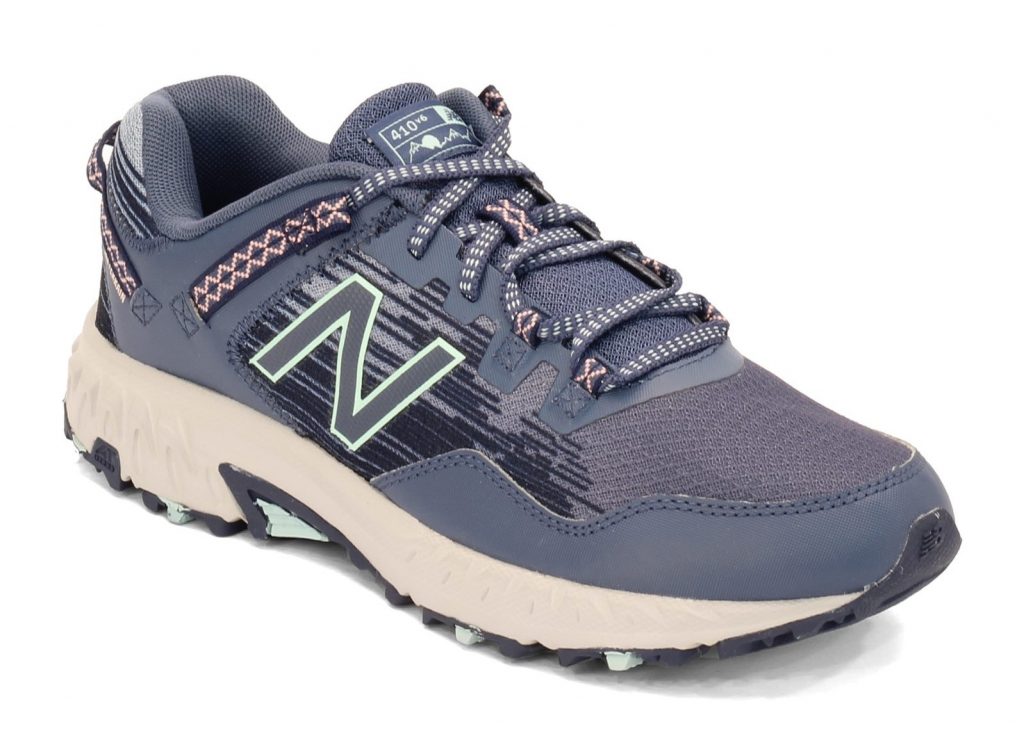 Next, we went further and tried this running shoe in some more extreme conditions as well. We wanted to know how it would behave in rain and mud. And because the shoe has AT Tread all-terrain outsole, we had very high expectations. It had great references. But if you take a look at the rubber outsole, it looks just very simple. A few rubber pods, systematically placed all over the bottom. Grooves in between seemed quite deep. So we took New Balance 410v6 into some mud and sadly, it was very unstable, slippy, and even on a slight slope it didn't fix well. The grooves should be much bigger so that the AT Tread all-terrain outsole was rather a disappointment. It lacks adhesiveness.
Perfectly comfortable?
From the perspective of comfort, it is much easier to evaluate this model. It is supportive for the feet but on the other hand, narrower than expected. The shape of the shoe pushed me to try the whole size up. That helped but then of course, the problem was the length. So also not the best attribute, no matter if you use the shoes for walking, hiking or running. Thus, I would be very cautious when ordering these shoes on the internet. If not necessary, I wouldn't do it.
Overall durability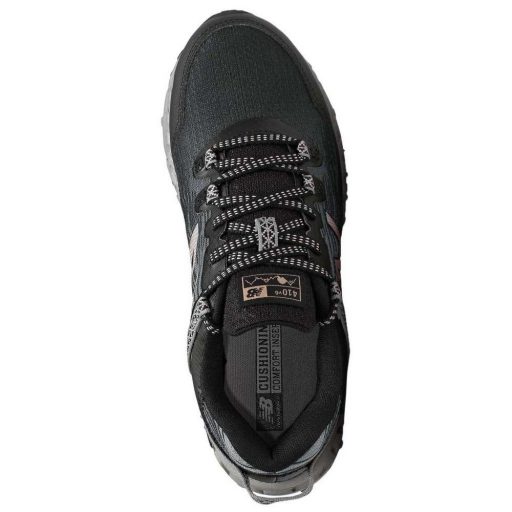 The last point that I couldn't leave out in this review is the upper durability. The mesh upper is very thin. Perfectly breathable, maybe… but it gets worn out faster than expected. I used to have Nike Pegasus 33 a few years ago and for the last five years that I have used it, it remained unchanged. And that is a road running shoe that I also used for forest running here and there.
Overall, New Balance 410v6 didn't really click for me. I appreciated the good quality midsole, and that the shoes are light. I also find them good looking yet of lower durability and having a too narrow profile. For their often slipping on a wet surface and lower upper durability especially, I wouldn't purchase them for running under any circumstances.