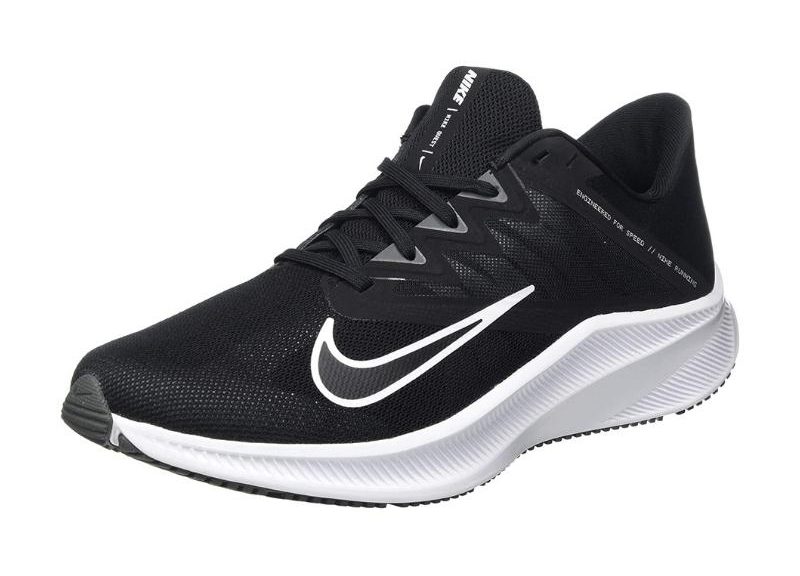 Nike Quest 3 Review
Nike Quest 3 Review
Are you fond of great looking, esthetic running shoes that solve problems with plantar fasciitis? Would you like to calm the pain points that usually irritate you while running or doing various sport activities? And would you prefer not to spend for such running shoes a large sum of money? If so, then you may want to consider the upgraded version of Nike Quest 2, last summer release Nike Quest 3.
Until now they have remained the most recent model of this Nike series and as expected, they have quite something to offer. I ran and tested my man's version for more than a hundred fifty kilometres. After testing, I actually kept Nike Quest 3 for further usage. So what stands behind the success of this recent model…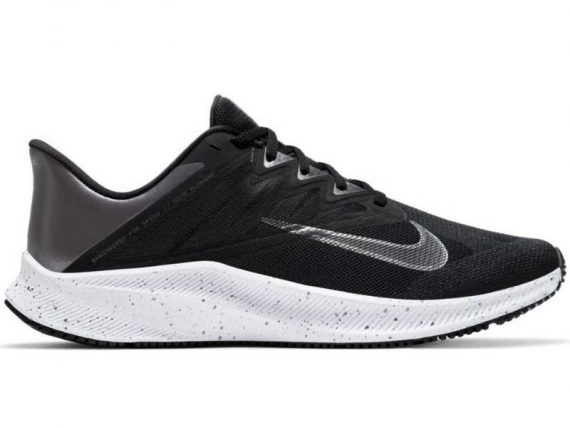 Overall shoe comfort
Straight to the point. I love running. Medium to long distances, that's me. But I am pretty unlucky at having my feet very flat. And it used to be a never ending fight for my left arch especially. As soon as I do not have high-quality running shoes, it hurts almost constantly. And I easily get my plantar fasciitis super sensitive as the consequence of running every second day. Mornings after waking up have been the worst for me for all the years. And a day for resting is basically not enough. Therefore, I prefer good running shoes with perfect arch support with some medium thick midsoles.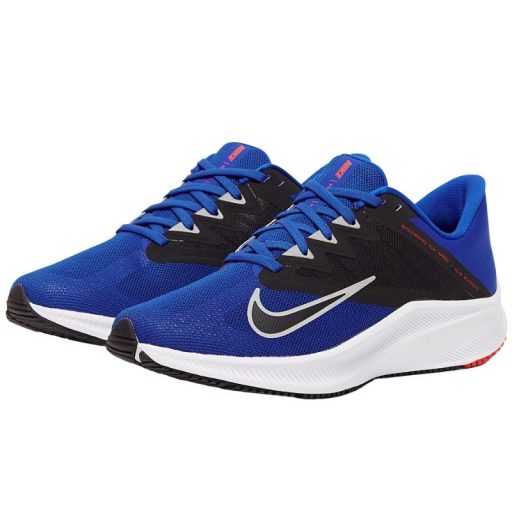 As I outlined, I tried some time ago Nike Quest 2. That model has a very cushioned, soft midsole that nicely eliminates shocks into the whole body. Unfortunately, it was in my opinion way too soft. On the other hand, Nike Quest 3 feels firmer, harder. In spite of its similarly thick, cushioned layer, made of Phylon, they made it this time stiffer. Very solid along the outside bottom edge of the foot. So that for my plantar fasciitis, this Nike Quest 3 means a diminishing pain. It hasn't disappeared completely but it really helped. Thus, the shoe feels ultimately comfortable.
Basic but still lovely design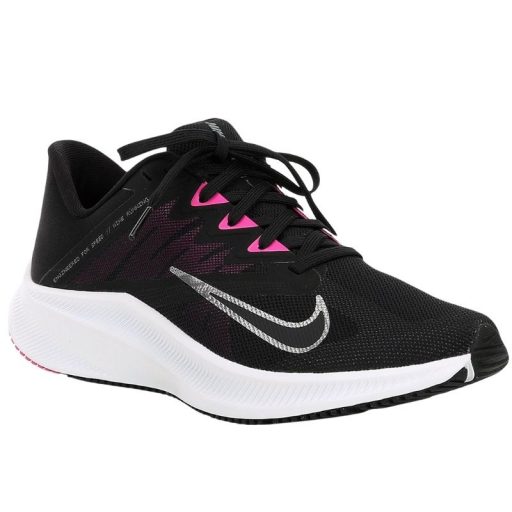 Nike Quest 3 maybe doesn't offer the most innovative appearance below the sun, but I liked it way better than Nike Quest 2. If you take a look at that model, you will possibly agree when I say that it looks as a brick. It is rather huge, having a kind of rectangular shape of the upper. While Nike Quest 3 is in my eyes a much nicer model. When I had it on my feet, it looked lean and dynamic on me. So even the saying on the upper that claims "engineered for speed" makes absolutely sense to me. It is just a saying but in this case truthful. But it isn't just the claim that makes you run fast after your target….
Weight
The great thing about these running shoes is the overall low weight. I put it during the testing on the scale and I started to feel a big wow effect. The shoe weighs less than 9.34 oz (265 grams) for my US size 9 (43 EU). Again, perfect for speeding up and long distances. Nike Quest 3 is not adding a single gram as an extra. If you really want to reduce some more weight, there is also an option to get the insoles away. They are perfectly removable. But I don't recommend it. It is part of the running shoes for first and for second, it reduces the stiffness of the outsoles that might be simply too stiff for some runners.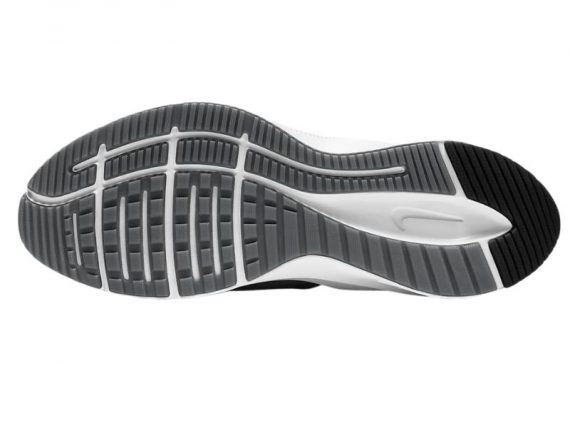 What else can be said?
Maybe that this Nike model is not as narrow as it happened to me with other Nike shoes before. The medium size toolbox reflects what a medium size truly is. Simply, sizing is accurate. Finally, for some maybe the most important aspect… the price. Sure, there are running shoes for around 30 dollars. But then you can't be surprised when they are gonna fall apart in a few months or even worse in a few weeks. Nike Quest 3 are not the cheapest running shoes but definitely the price is not disproportionate. The quality and the fact it is still Nike, makes this model simply worthwhile.
All in all, I have had these running shoes for two months now and they've remained untouched. The fact Nike Quest 3 helped me with my plantar fasciitis (good against sensitive halluxes as well) and I can run more or less comfortably in my running shoes, makes them in my eyes a high-quality running model. Definitely recommended.