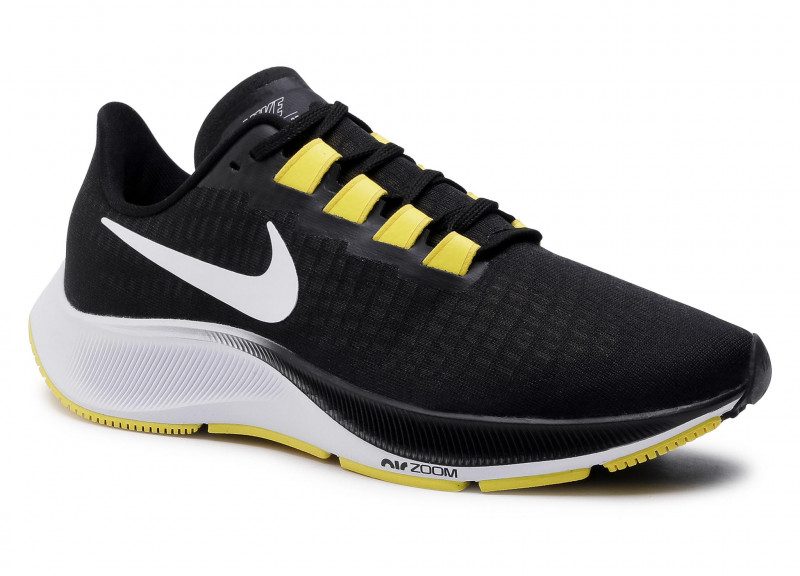 Nike Air Zoom Pegasus 37 Review
Nike Air Zoom Pegasus 37 Review
As for running sneakers, I am a real patriot. I love Nike and I stick to them. I have tried some time ago ASICS, Inov-8, adidas as well but always got back to Nike shoes. Why do I love them so much? Because after those years of wearing them, I perfectly know what to expect from their models. I know which model to take for long distances (Nike Zoom Fly 3) , which model is better for casual indoor activities (Nike Legend Essential) and of course which Nike model to completely avoid (for instance Nike Roshe Run, let's be honest, every brand has bad models, Nike is no exception).
What is interesting, though, is that Nike promised to make Nike Air Zoom Pegasus 37 way different from the previous model 36. Before trying them, I had no clue what to expect this time. That was actually quite exciting for me and for writing this review later as well. Nike truly made some significant changes and we are gonna take a look at them right now. Just to add… I tested this model on more than a 100 miles (160 km) for two months.
Midsole structure
While Nike Air Zoom Pegasus 36 is about Cushlon midsole, Nike Air Zoom Pegasus 37 comes with inserted React foam in the whole shoe. Cushlon was not one of the most soft midsoles but let's say it was still medium soft to soft, thus great for shock absorption. But instead, React of Nike Air Zoom Pegasus 37 is on the firm side. It keeps its shape even after longer usage and doesn't adapt to your feet. So potentially, it can be a good option if you are suffering from supination.
But what I truly liked was the overall high responsiveness of this new model. Even though it is stiffer, it nicely pushes back with every stride that you perform. So if you are about to go for faster runs, Pegasus 37's gonna give you some better boost than the previous version.
What else changed?
There is a 10mm drop from heel to toe. And it is even 28 mm high in the heel and 18 mm in the front. There is a huge mass of midsole. You may see it just from the first look. But that remained without a change. What got a modification is the inserted Air unit. In the version Pegasusu 36, the Air unit was along the whole midsole, from heel below the mid part to the toebox. And it was just 4 mm thick.
Now in the new version Nike Air Zoom Pegasus 37, you will find it just below the forefront. And instead of 4 mm, the Air Unit is 10 mm thick. I don't actually feel it, which I think is as it should be. Because trust me, you don't want to feel something as a small air pillow below your feet while running. Instead, the Air unit is very cool because it adds to fast responsiveness. You will definitely notice how energetic the shoes pop off the ground and how dynamically they perform.
Everything has a drawback
The springy feeling that I got from the Nike Pegasus 37 was maybe awesome but I didn't like the weight of these shoes that much. While Pegasus was a classic Nike lightweight running shoe, Peg 37 is on the heavier side from those that I know from Nike. Just to let you know what I mean: I have my Pegasus 36 in size 10 and it reaches 9.33 oz (around 264 g). But my Pegasus 37 goes up to 10.67 oz (around 302 g).
It is not such a difference, that is true. I didn't mind basically at all at short distances around 5 miles. But in the end, everything matters. And especially when you take the shoes for long runs and you want to reach great tempo. So this model I found to be great as a middle distance trainer. What I also noticed was that when it was raining I had problems with slipping. But that I have seen with many other running shoes so it is understandable. The pattern of the outsole also changed compared to Peg 36, but as far as I noticed it doesn't add to the quality or changes the running experience itself. The grooves are just positioned differently.
Whether I love this running shoe?
No doubt. 🙂 I think that for the price that you may find in now, it deserves a purchase. Sure, there are still features to change. For example the weight that I mentioned and which unfortunately makes it worse for long-distance running. But other than that, Nike Air Zoom Pegasus 37 is a good continuation of the Pegasus line of running shoes. Thanks to the modified Air unit and differently feeling React midsole, it provides an interesting update. The shoes are also an interesting alternative for supinators. So from my side, I would get these shoes definitely again.