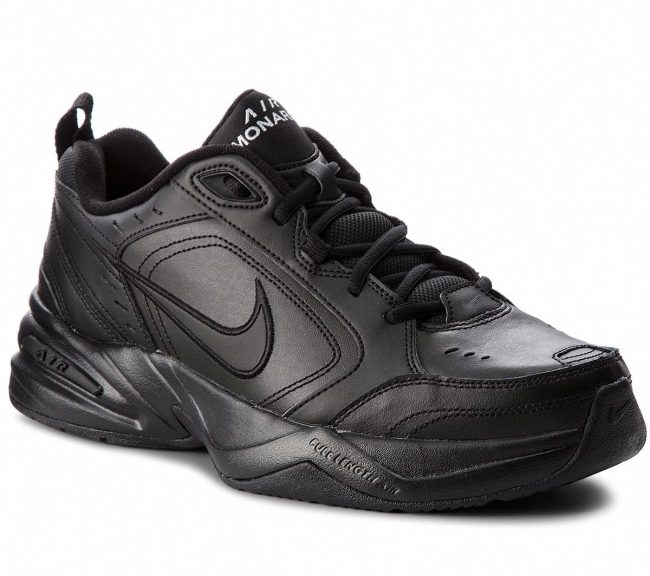 Nike Air Monarch IV Review
Nike Air Monarch IV Review
Nike Air Monarch IV has been the first pair of sports shoes that I tried from this Nike series. I had them for running, casual walks, a bit of calisthenics outside and also in the gym for two months. Before testing, I had absolutely no reason to expect anything inadequate from them because I only tend to train in the most popular, most sold running shoes. And these are not only meant for running but for strength and other kinds of exercising as well. A pretty interesting model, I must say… So after giving them a try for more than a few kilometeres on the track and hard workouts, how did it go in the end…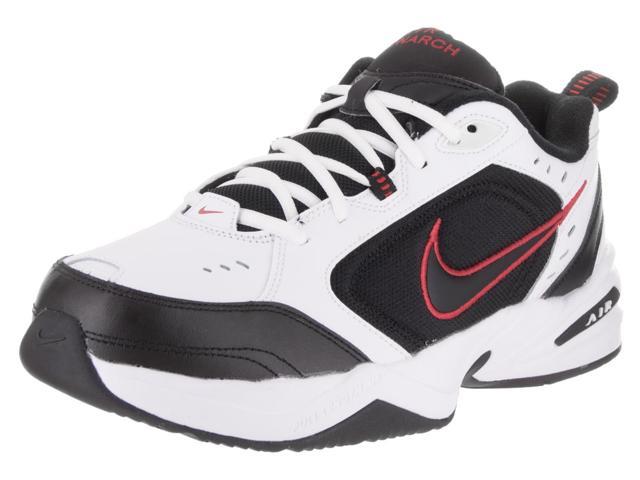 Overall look and shape
Well, if you take a look at the top professional running shoes from Adidas and Nike, you will definitely agree with me when I say that they look very aerodynamic and lean. As such you may find basic ASICS Gel-Quantum 180 4, Saucony Freedom ISO (my favourites also for the color) or Nike Zoom Fly 3 (extremely aerodynamic, maybe even too much…). If you compare them to Nike Air Monarch IV, you will immediately notice the difference. Nike Air Monarch IV are way bigger, almost huge-looking compared to those other models.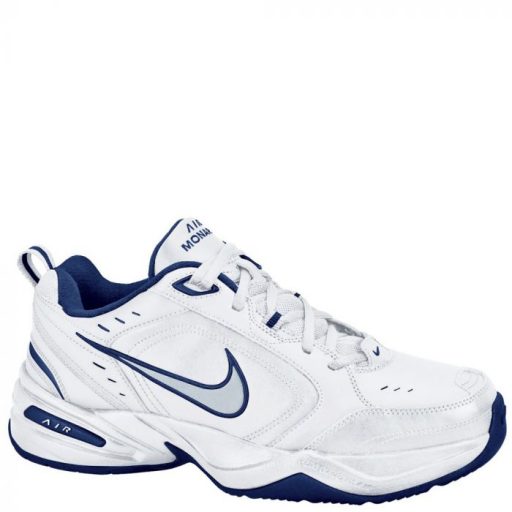 I didn't mind that much because I got a Nike Air Monarch IV black version. And despite the huge-looking shape, the black color made it look very neutral. White version would be different… As for the upper, it is made of a perforated, breathable leather. That is also very unusual for sports shoes. I like it for the style. It actually looks pretty original and a bit trendy compared to other sneakers.
Above average weight
Unfortunately, the fact that Nike Air Monarch IV is made of leather, is adding some unwanted weight to the model. And not just a bit. Average running shoes and sports shoes go from 250 (8.1 oz) to 350 grams ( 12.3 oz). These that I had in the US size 9, went over 380 grams (13.5 oz). Not the lightest model for running or other sports during which you perform cardio either. If you are NOT a diehard support of Nike and love leather, you may find an alternative in New Balance 624 V2. Those are quite similar but 40 grams (1.4 oz) lighter.
Great for indoors training?
Well, Air Monarch IV are definitely much better for the gym than for running outside. They are a bit robust but solid, resistant. At least that's how I perceived them. After the two months of using Nike Air Monarch IV, there were no scratches on the top visible and the rubber outsole hasn't separated from the midsole either. As you don't have to run long distances in the gym, you won't mind their weight. Instead, when you workout with the bars, or exercise jumping jacks, do burpees etc. they feel nicely protective. Definitely recommendable model for this kind of activity.
Overall comfort
They are roomy, they feel wide. They are simply the best for people with wide feet. At the same time, Nike inserted a foam midsole with an Air-Sole unit along the whole length of the shoes. No that it would be the best cushioning below the sun, but it is nicely responsive. Not firm so that even when you decide to go with them for a run, you will appreciate the way they are made.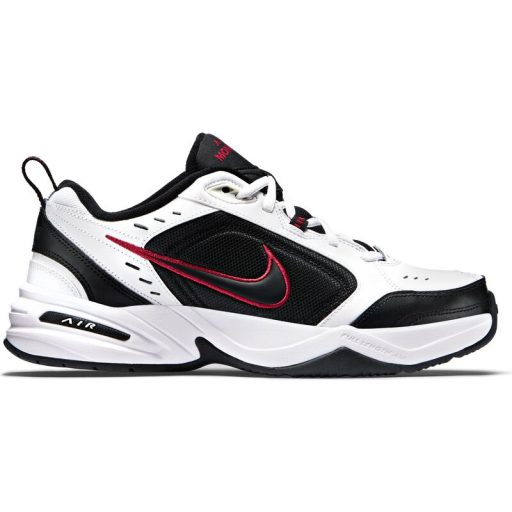 The obstacles
You will most likely find them squeaking all the time. I have nothing else to add. Maybe just that you won't mind that if you take earphones on you and play some music. But that is not the best solution, right? This is seriously the point where Nike should make some amendments for the next version of Air Monarch IV. Otherwise it will remain annoying, even though it it a pretty nice shoe.
Overall…
Nike Air Monarch IV is (as the heading prompts) a great indoors sports shoe for tough workouts in the gym as it is made of firm, resilient material. On the other hand, I would not recommend it for you if you are solely focused on running. These shoes are overly heavy and excessively add weight to every step that you perform in them. If you have wide feet, you will find them awesome! For people having wide, flat feet, they are a great choice.