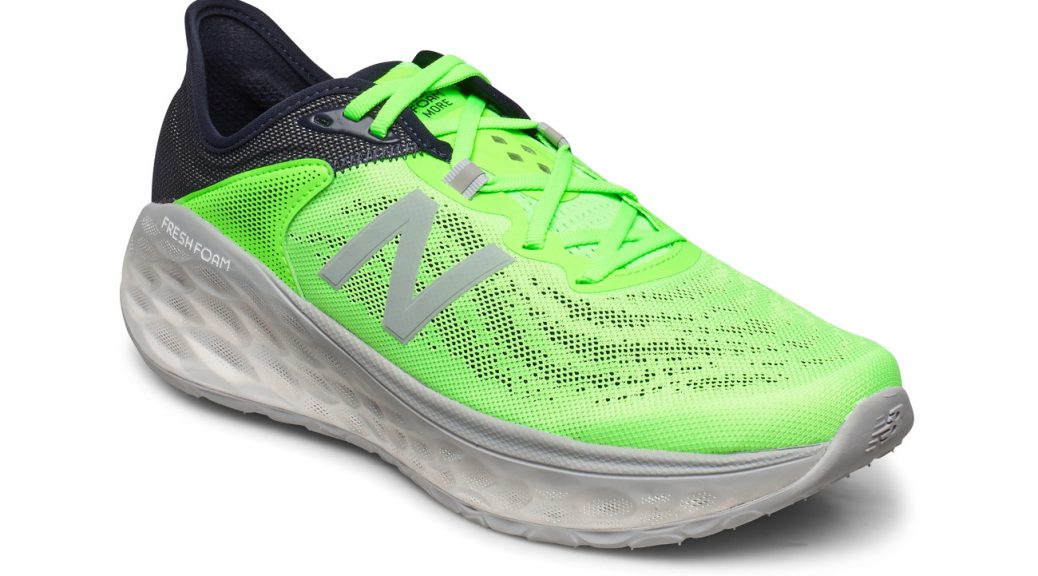 New Balance Fresh Foam More V2
New Balance Fresh Foam More V2
Whether you are searching for a lightweight daily trainer or you want some fancy, really great-looking running shoes, New Balance Fresh Foam More V2 offers both of these qualities. A model from 2020 which is meant to be great for long distances especially. Well, we had it for a couple of weeks for around 100 miles and it partially met our expectations. Why not completely, you may get to know in our short summary about this new version of New Balance shoes here.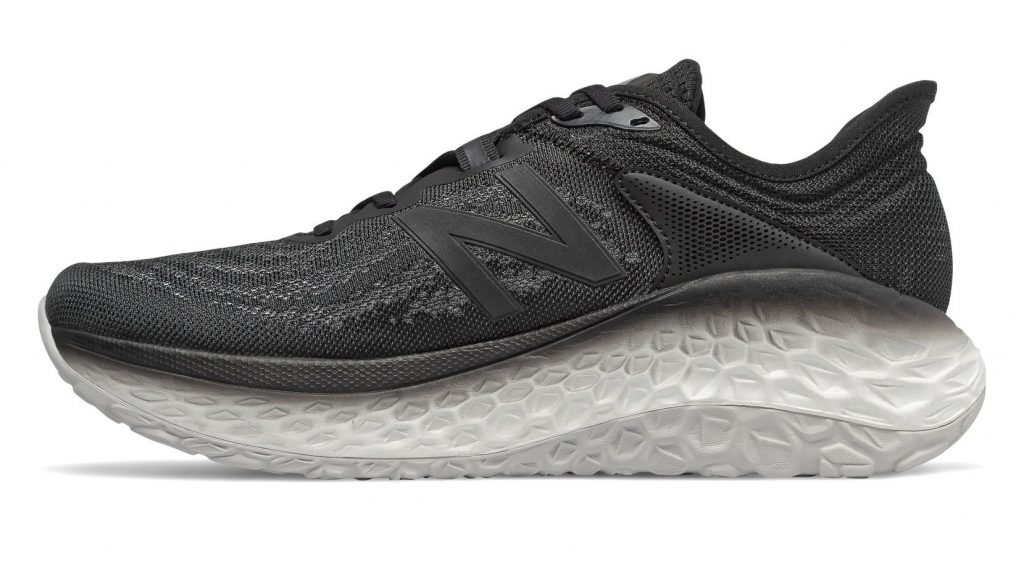 Midsole attributes
Well, one thing is what they say about these shoes and another thing is the reality. As for feel, the Fresh Foam midsole is particularly similar to Nike Revolution (ex. Nike Revolution 5). It is not as soft and cushy as what we expected but rather a bit firm. It is not a big deal though. It still offers some great cushioning and similarly to Nike Revolution, our tester also said that the shoes hold the feet well and offer good stability. To compare them a bit more… If you have ever run in Nike Air Zoom Pegasus series or Hoka Bondi 7 or a bit older Mizuno Wave Inspire 15, you can be sure that those are way more cushioned than New Balance Fresh Foam More V2. Anyway, it still offers cushioning. Ideal for shorter to middle distances, for around 5 to 15 km.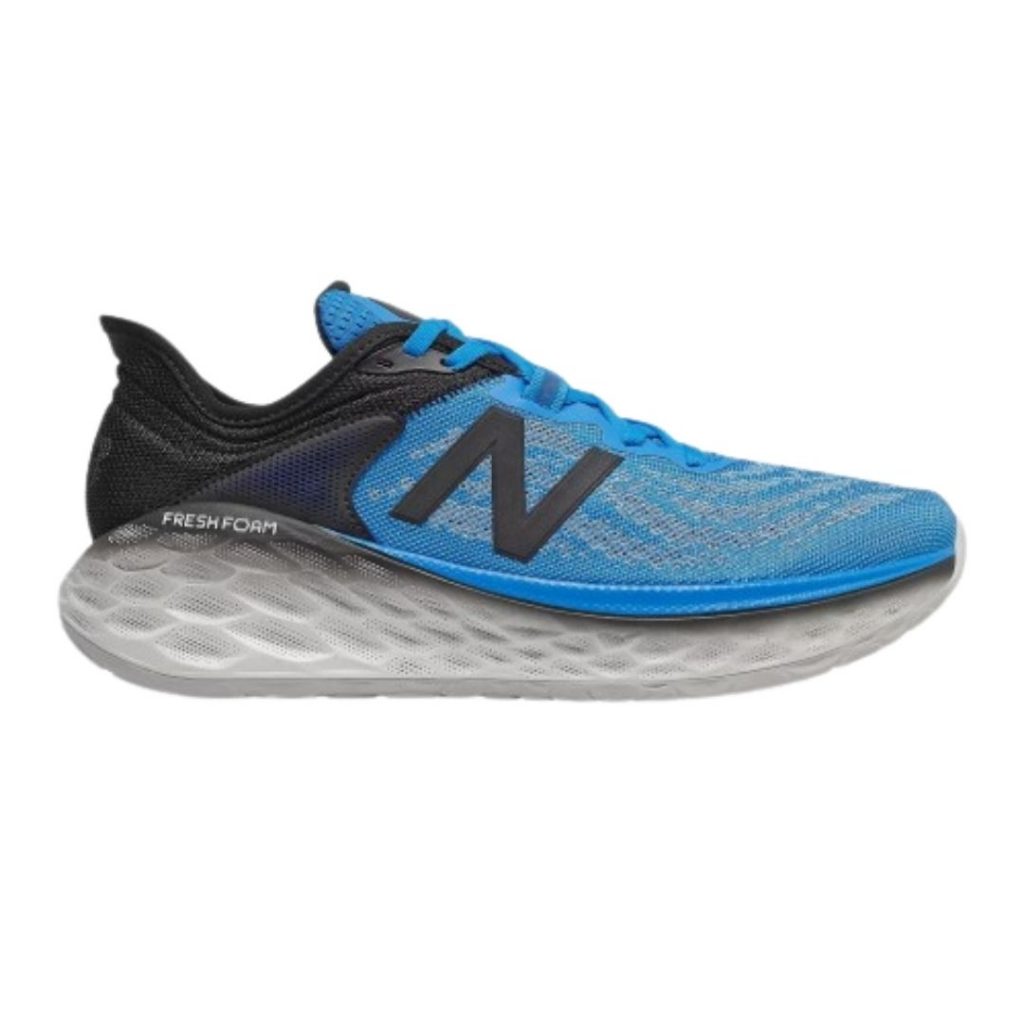 Upper
Where we first noticed a weakness of New Balance Fresh Foam More V2 was the upper. First being said, these sports shoes are for both men and women. And unfortunately, we observed the problem for both man and woman runners. When you take a look at the heel collar, you may notice the padding on the inner side. And that causes in many cases, for men the same as for women, an unpleasant irritation on ankles. The 3D molded padding on the inner side is just too thick.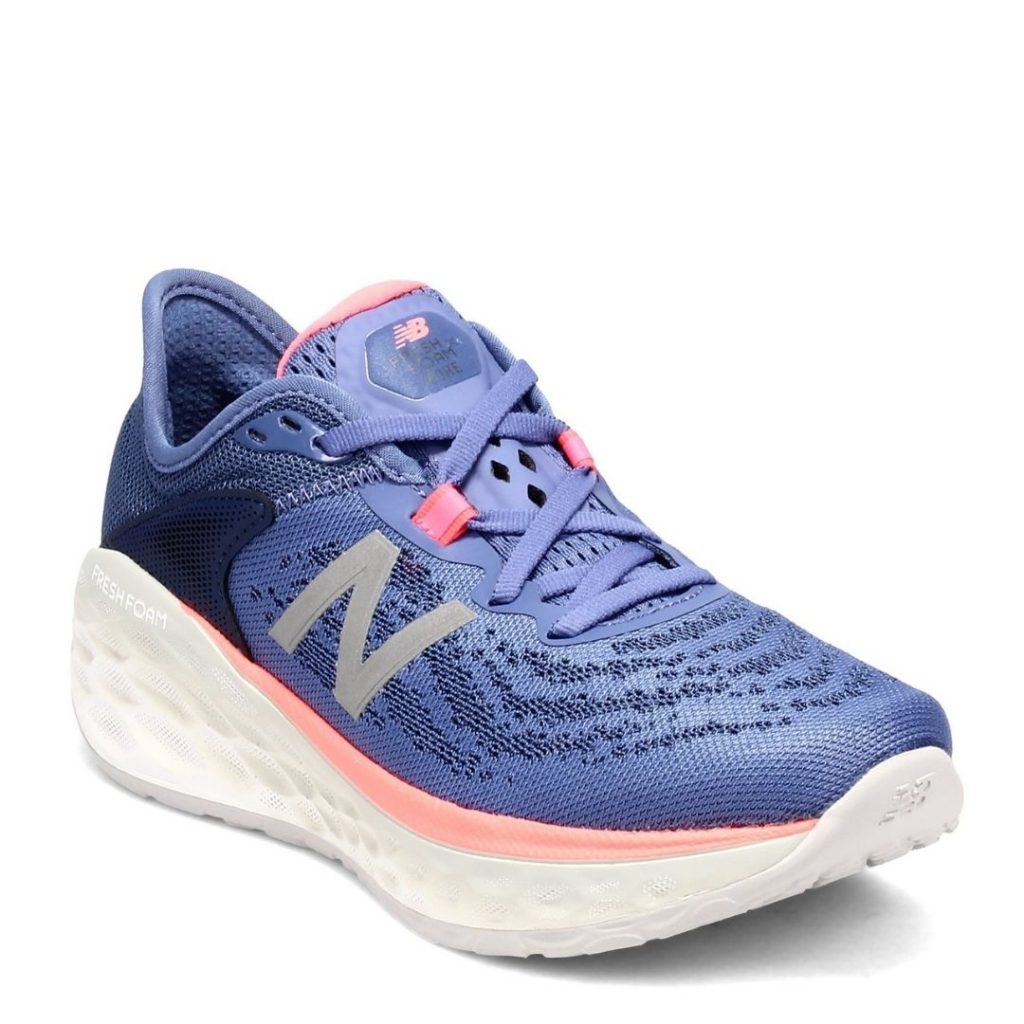 Otherwise the upper seems breathable and comfortable. The tongue can be easily adjusted and there are no other bad points that would keep scratching you. If it were not for the inner padding that is supposed to nicely lock your foot in, we could fairly say that New Balance Fresh Foam More V2 are comfortable running shoes. Like this, the fit is not the best. Of course it is a matter of personal preferences. But as we said, both, our man and woman reviewers affirmed that because of the padding, New Balance Fresh Foam More V2 are not the most comfortable running shoes that you can imagine.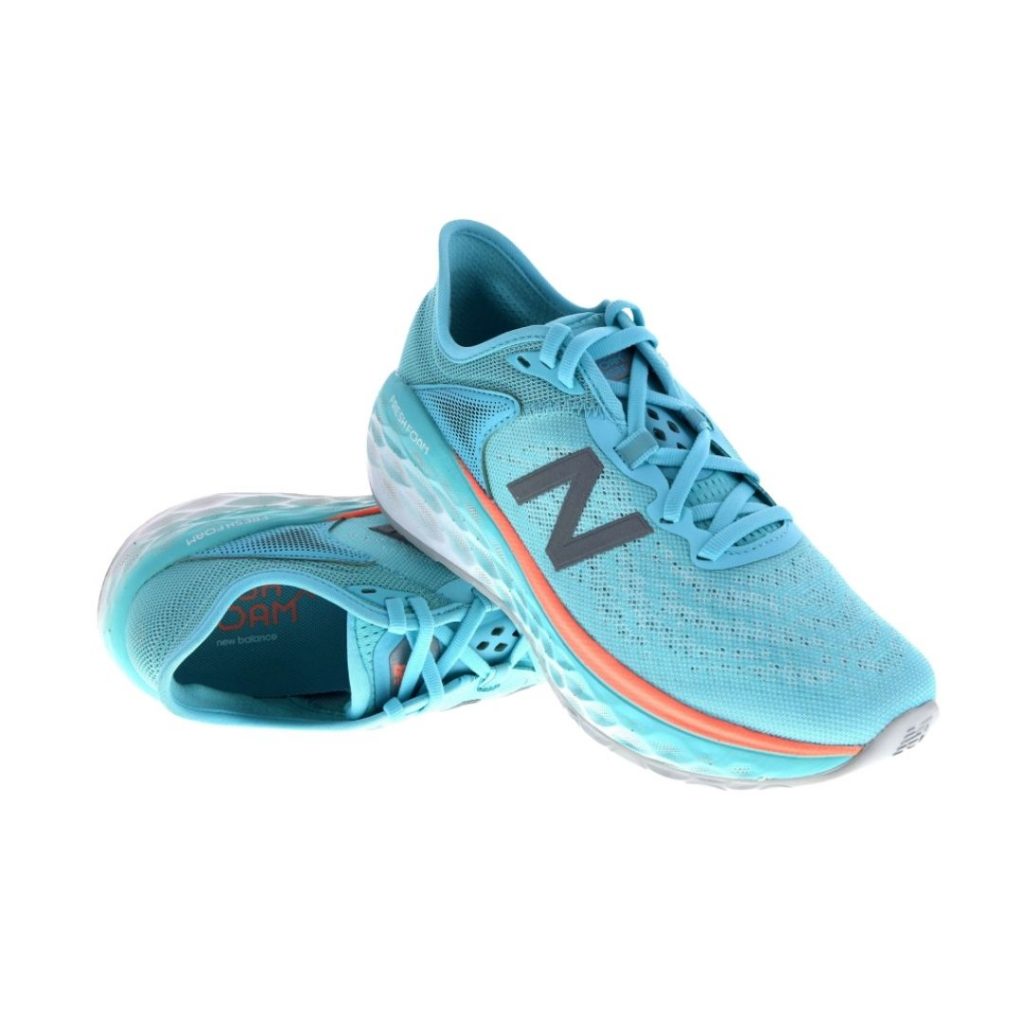 What else did we like?
These running shoes represent a very lightweight model. Surprisingly, the US sizes from 8 to 9 in the man's version are just between 8.22 oz to 9.25 oz. That is great. If you are used to lightweight shoes, you will definitely appreciate these. Also, it is a big difference from the aforementioned Hoka One One Bondi 7. Those are much better cushioned but on the other hand, you have to carry more weight with you. What we also loved was the design, the green and blue variation of the upper combined with black heel cup and white soles. It looks shiny and it can be easily recognized in the darkness. So that New Balance Fresh Foam More V2 can be a good pick if you like running at night.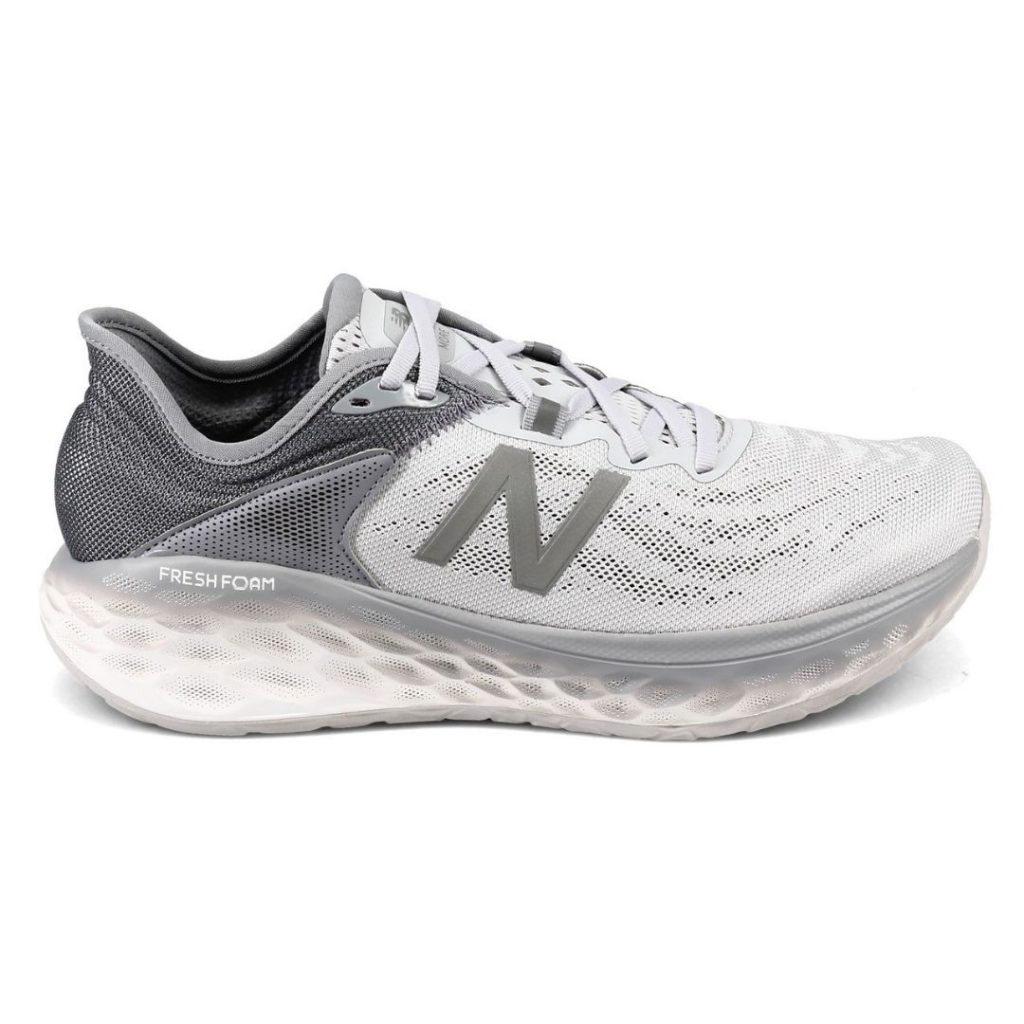 Other than that….
Not much more to say. In general, we would love the shoes for middle-distance running or for longer runs. Our main problem was the padding on the inner side where the ankles touch the shoes. Other than that, it is a well-cushioned, lightweight type of running shoes offering stability and that looks great at the same time. Perfect for night runs and so quite for sure, worth the consideration. Because the heel shape may be a real problem, we would strongly advise you to go and try New Balance Fresh Foam More V2 somewhere in person in a physical store. Only then make a decision about the purchase.
New Balance Fresh Foam More V2