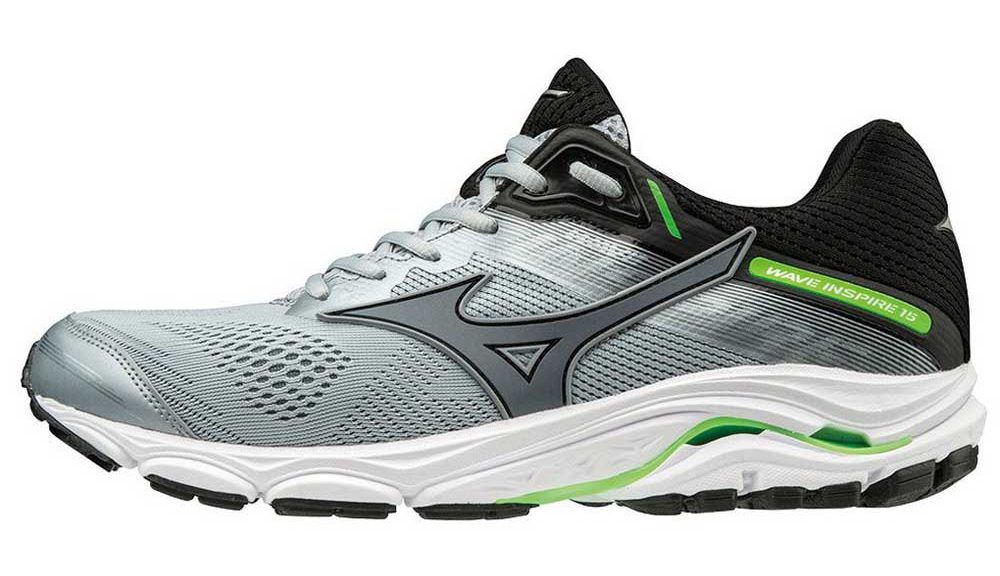 Mizuno Wave Inspire 15 Review
Mizuno Wave Inspire 15 Review
Shoes that would be fancy that would provide enough motion control and would feel good on long distances, preferably half marathons… Those were my criteria before ordering a new pair of running shoes Mizuno Wave Inspire 15 in summer, 2019. Now, half a year later, after testing them for more than 6 months, I would like to share with you a few words about them. I can openly say that from the fact that I had heard about Mizuno running shoes lots of good words, I had lots of hopes and I was positive about the outcome of their usage.
Who am I as a tester?
I am a 27 years old girl who trains approximately four times a week. Preferably I do long distances, around 10 to 15 kilometers, sometimes more. My favourite brands are mostly Adidas with UltraBoost but I like Asics as well. I never do running anywhere else than on paved roads as the matter of fact that I live in a city. This time, I am trying something completely different as for a brand. These Mizuno Wave Inspire 15 are my first, so let's get straight to it. I must already reveal that you definitely won't be disappointed be reading the next lines! 🙂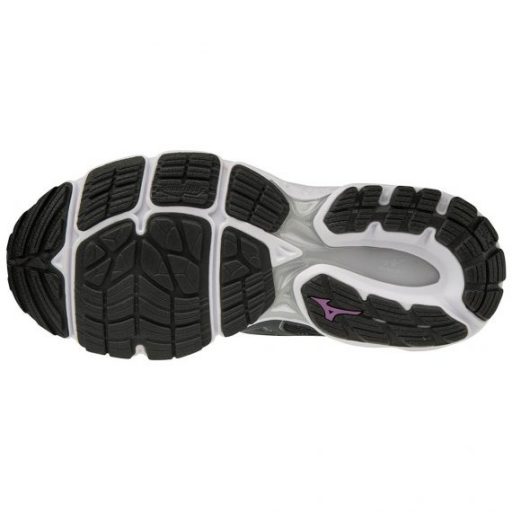 Mizuno Wave Inspire 15 themselves…
Openly saying, I have very wide, maybe a bit ugly 😀 but definitely extremely flat feet. I am a typical runner who needs lots of support and motion control against overpronation. Here and there, I feel after longer runs also plantar fasciitis. So as you may understand now, I need very specific running shoes most of the time. And that (thank God!!!) is exactly what Mizuno Wave Inspire 15 solves.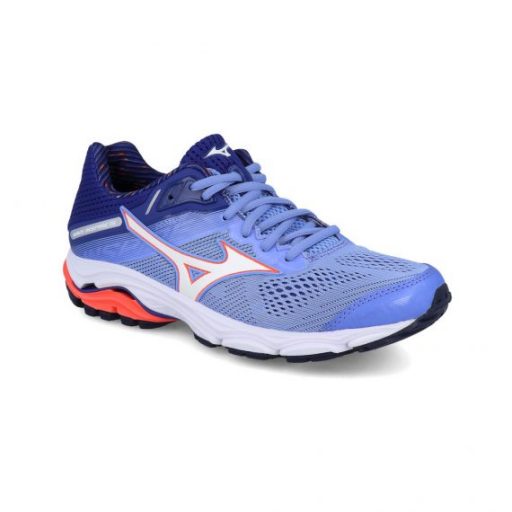 It is supposed to help slightly to overpronators but the cushioning is done so well, that even to me as to a strong overpronator, it actually easened running a lot. Cushioning could be described for this model exactly with three words: Excellent, splendid, awesome. I felt excited already after the first 20 kilometers because my feet didn't have the typical problems as usual. And now a bit technical side. There are two major foams used: U4ic that is supposed to secure great responsiveness and U4icX for softening, shock absorbing effect for the bottom of heel. For that reason I was testing running in these Mizuno shoes on hard concrete, paved and asphalt roads. And I must say, they proved their best quality! In all cases, the shoes really felt soft. Still providing enough support though and thus helping against fallen arches of my poor flat feet.
What is also interesting is that I had before Asics Gel Kayano 25 which is quite comparable to this Mizuno Wave Inspire 15. Asics has in the end better arch support than Mizuno Wave Inspire 15. But it is way much heavier than Mizuno (overall difference accounted for 60 grams for one shoe). And as I prefer to run longer distances, this would be a reason why I would choose rather Mizuno than Asics for the next time. At the same time, I am getting to the second attribute that I was mentioning in the beginning of the article and that is the weight of the shoe. It was in my case roughly around 250 grams. Yes, it is true, you can get a lighter shoe out there, but at the cost of quality of material used. So that my weight requirements got definitely fulfilled.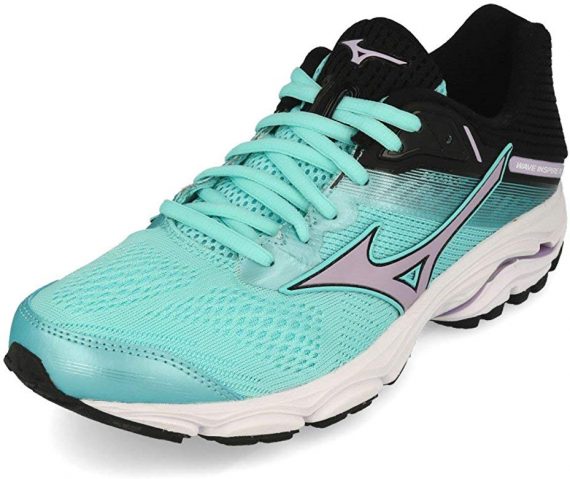 The last point. I wanted a stylish, good looking, not too bulky running shoe. And at this point, I would be a bit hesitant to flatter these shoes. Because on my large wide feet, Mizuno Wave Inspire 15, unfortunately, looks quite bulky. 🙁 Otherwise, they are perfectly combining colors that I really loved and that I think are adorable by most of the runners. They nicely change the color around the heel part from black to purple or in my version to blue. Nothing that I would have ever seen in case of Nike or Adidas. So except for that " bulky effect" that I think mostly applies just to me, these shoes are really, really good!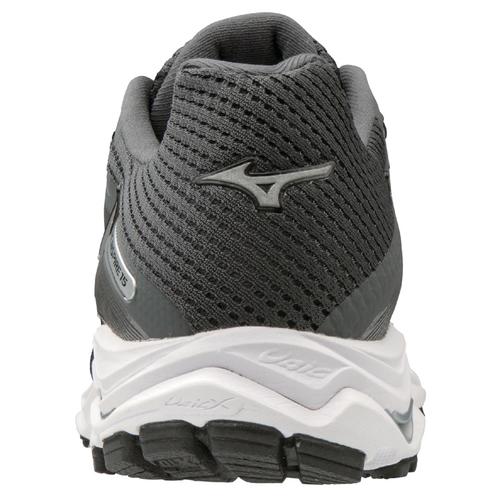 All in all, Mizuno Wave Inspire 15 is perfect for long distances, for a demanding runner the same as for someone searching for a fancy, stylish shoe that will surprises from large distances, with its colorful, unusual design. And the best thing!!! It really does solve overpronation more than enough.