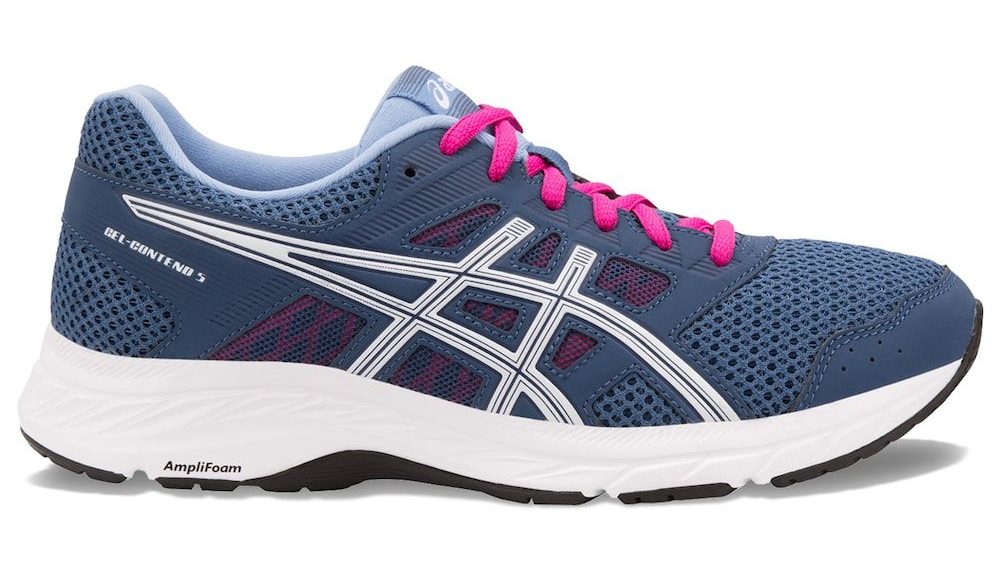 Asics Gel-Contend 5 Review
Asics Gel-Contend 5 Review
Nowadays buying running shoes as a birthday present for someone that you are close to, couldn't be easier. And because me, and my wife wanted to start running some time ago together, I was considering all the running shoes and their alternatives for a reasonable purchase. I wanted for her shoes that would be for a beginner but not of poor quality and Asics Gel-Contend 5 perfectly matched this profile. I got them from the official webpage of Asics, but you can find them in any other online store. Amazon offers them of course as well.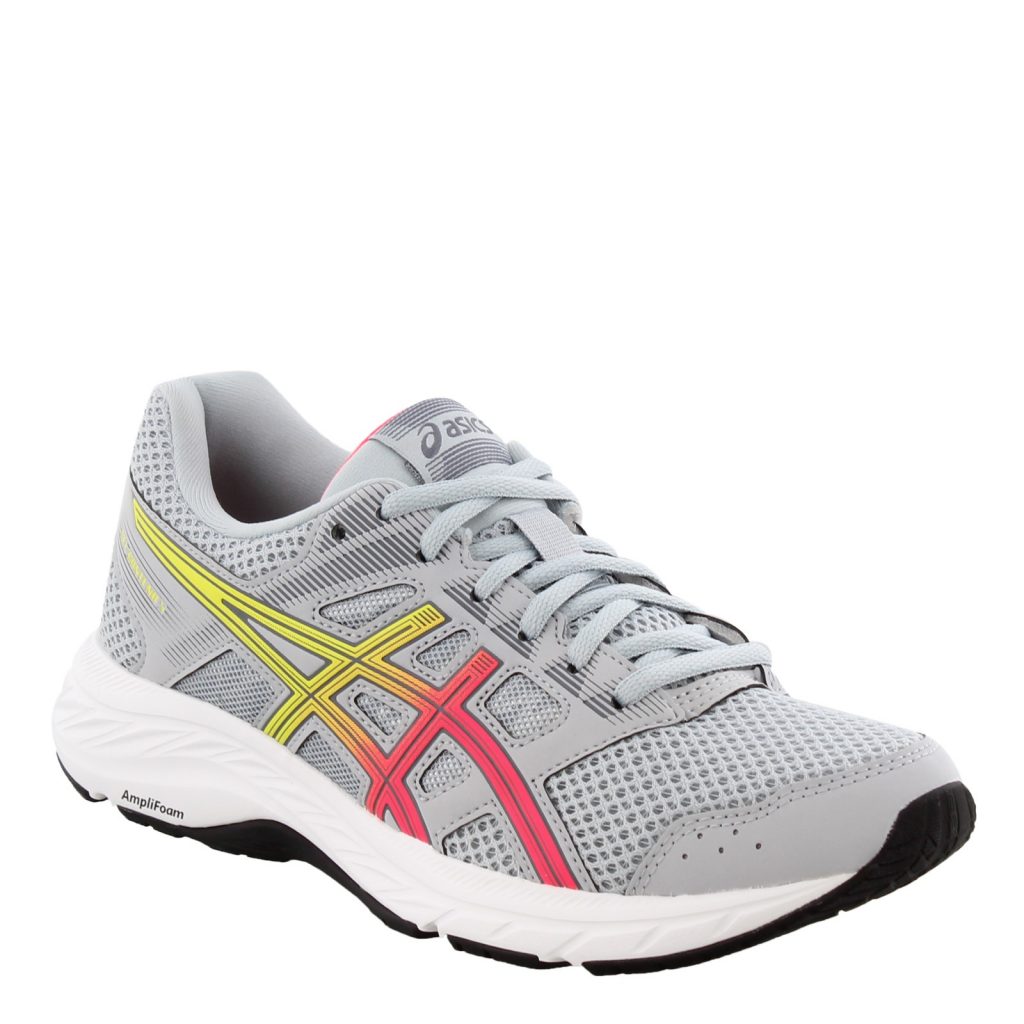 When buying clothing or running shoes in this case, there's always a risk that the shoe won't match the size. Well, with Asics Gel-Contend 5, you will be pretty much safe. My dear wife has a size 7, I ordered 7 and it was a perfect click. I discussed with her sizing before and I knew she had a standard foot type. So here Asics Gel-Contend 5 definitely didn't disappoint us. As for cushioning, I wanted something proved, protective a bit softer and not too heavy. I used to run in Asics GEL-EXCITE 6 which was good for a beginner but I wanted to get something really new from the market and then I found these Asics Gel-Contend 5. It is awesome for two main reasons. First, it is composed of Rearfoot Gel at the heels.
So in case you tend to run over heels excessively, you will appreciate this a lot. It diminishes impacts especially, if you tend to run over heels more than over tops of your toes. And for second, the same as Asics Gel-Excite 6, these shoes have AmpliFoam midsole. And that is exactly the right match, for a beginner. It is flexible, engineered for the softening effect of each step that you make. For a beginner, great match! You don't need awesome rebouncing midsoles that are sometimes crazily overpriced when you don't know yet whether running is the right thing for you.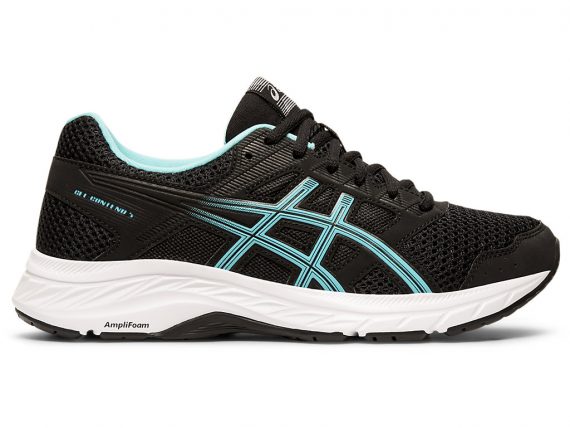 Personally, I run in Nike Air Zoom Pegasus 35 Turbo or in case of Asics, in Asics Gel-Cumulus 21. And that is a completely different, higher category of running shoes. For a beginner, though, Asics Gel-Contend 5 are good. Another bright point is that the insoles are removable. The Ortholite® sockliner is for underpronators with higher arches, so anyone having this kind of problem will love this shoe. But in case you have some other disbalances and you would need to exchange the insoles, please, do so. This shoe will perfectly match your needs in that regard. 🙂 Moreover, my wife confirmed that the shoe is still after 4 months holding its original shape and it is properly firm.
In general, this is a really good starter running shoe. Anyone who is underpronating and wants to give running a try, should consider ASICS Gel-Contend 5 for its decent midsole attributes and if you are planning to buy it for someone else, don't be afraid that the sizing will be a mismatch. This shoe runs great to size.