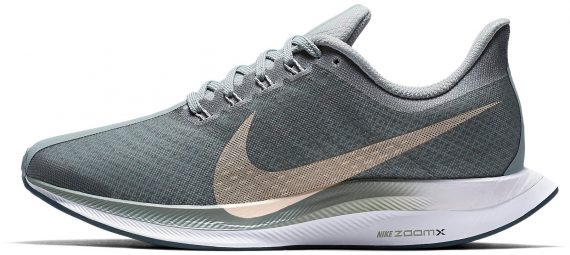 Nike Air Zoom Pegasus 35 Turbo Review
Nike Air Zoom Pegasus 35 Turbo Review
This year in July, Nike entered the world market of running shoes in a really big style when introduced its new Nike Zoom Pegasus 35 Turbo. The model is inspired by another model for marathon runners, Nike Zoom Vaporfly Elite as it works with the same highly responsive midsole ZoomX and has the same shape of heel. What is this new fancy shoe offering overall and what for did we like it the most?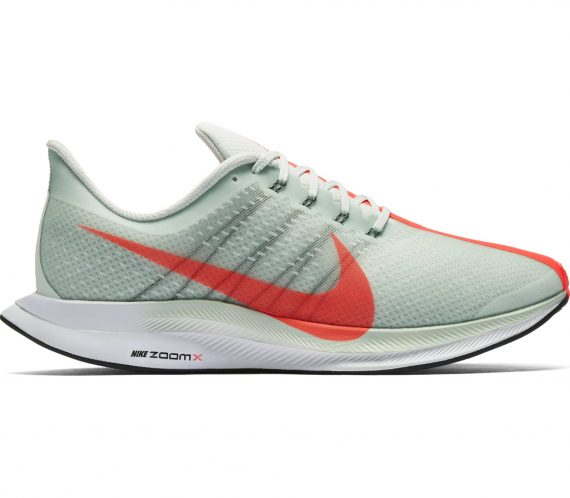 The perfection of this model lies in the already mentioned ZoomX foam. Basically, it can be said there are two good reasons why that´s so. Firstly, according to Nike, the foam is able to give back up to 85 % of your energy, that you have to invest into each tread. I can definitely agree on that point as I felt more like running on soft grass than hard asphalt.  The foam is besides very thick so that you don´t feel anything below the shoe even if the surface is not flat at all. This specific attribute of responsiveness of the foam you will definitely appreciate for long-distance running as marathons and ultra-marathons because simply you need from the shoes to receive back as much energy as possible. The higher the distance, logically, the more demanding for this attribute you should be. Thus, the shoe is perfect for heavy runners.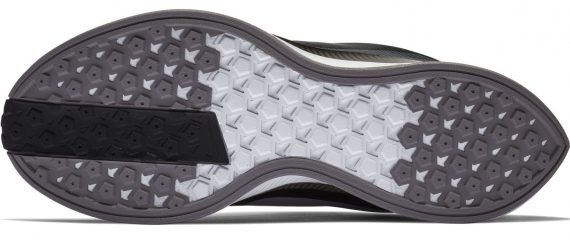 The foam is the most light from Nike which is another aspect you should take into consideration for long distances. Even in men version, for the size around 44 (EU) you will find it just around 240 grams. That is super light! Take a look for instance at Brooks Ghost 11 (over 300 g) or Mizuno Wave Rider 22 (280 g) and compare 😉 . The last point that should not be omitted here, is the comparison to already mentioned Nike Zoom Vaporfly Elite. That model contains carbon fibers inside the midsole so that the midsole is stiffer and supports precise, easy speed-up movement. Instead, ZoomX in case of Nike Zoom Pegasus 35 Turbo is without the carbon fibers so that the shoes are softer and as already mentioned, still giving back up to 85 % of energy. Thus, this model has better energy transition and shock absorption than in case of Vaporfly Elite.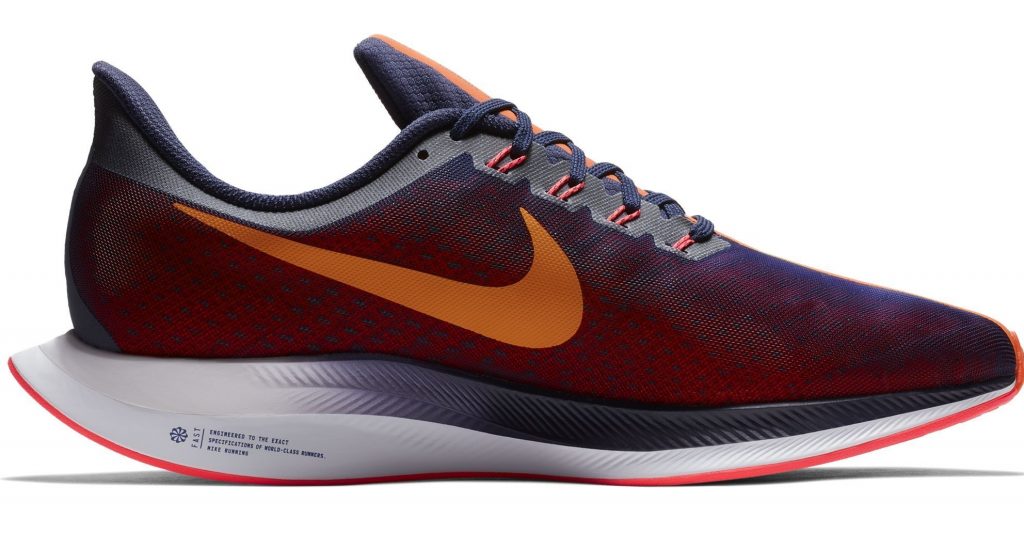 As a result, it is comfortable and simply has one of the best midsoles that Nike has come up with until now. I find Nike Air Zoom Pegasus 35 Turbo absolutely perfect for long-distance running and also very convenient for everyday training. It´s definitely not just an ordinary running shoe but of high quality one, that I would never be scared to invest in again.