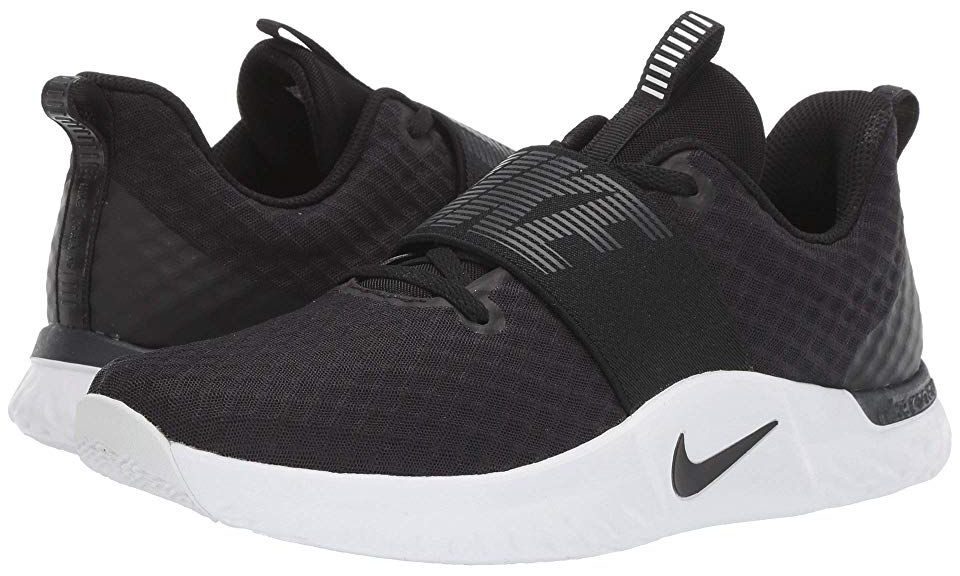 Nike in-Season TR 9 Review
Nike in-Season TR 9 Review
If you are about to give your wife/daughter or simply a woman runner an original present and you are considering running shoes, Nike in-Season TR 9 are an interesting piece of art for such occasion. They are in 100 % variations made as women's running shoes. Me as a girl, I tested them for approx. 50 miles and for around 2 months. I also used them for my gym sessions and during the stretching part as well. Simply for all my main sports activities that I normally do. And honestly, I must say that they don't just look good, but they also run good. But step by step…
Loveable shoes
I don't actually know what I loved Nike in-Season TR9 more for. Whether it was the design or the comfortable wear that I experienced. But I know for sure that when I beheld them for the first time, I truly wanted to be the one testing these shoes. As you may guess, the main difference that you can find between Nike in-Season TR 9 and other running shoes, is the very untypical band that goes over the arches. From the design perspective, it makes the shoes very unique. With a large Nike logo written on the top. For me, it's super cool and personally, I like it in my black & white version a lot.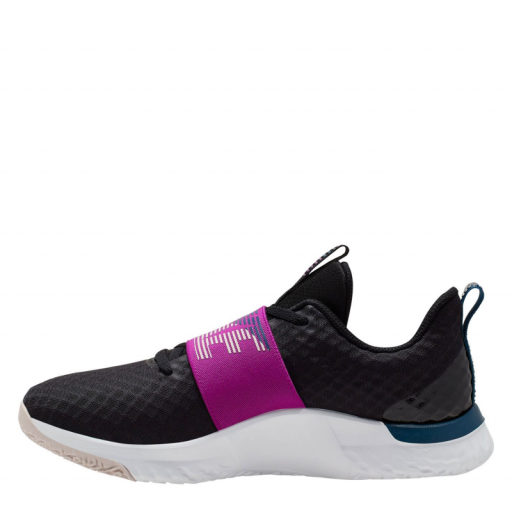 Their practicality
I liked two tiny loops on the tongue and on the heel. Thanks to them, you can easily slip into Nike in-Season TR9 without a problem. And then comes the band… Well, the band is tight enough so that it holds your foot nicely in place and overall keeps the structure of Nike in-Season TR9. I felt that during my gym sessions when doing jumping jacks, burpees or jumping on a bosu ball. But when I wanted to lace or unlace the shoes fast and take them off, their practicality disappeared fast. I wanted to undo the band in order to tighten the laces properly, but it actually cannot be undone or modified. It is tightly attached to the shoes on the sides.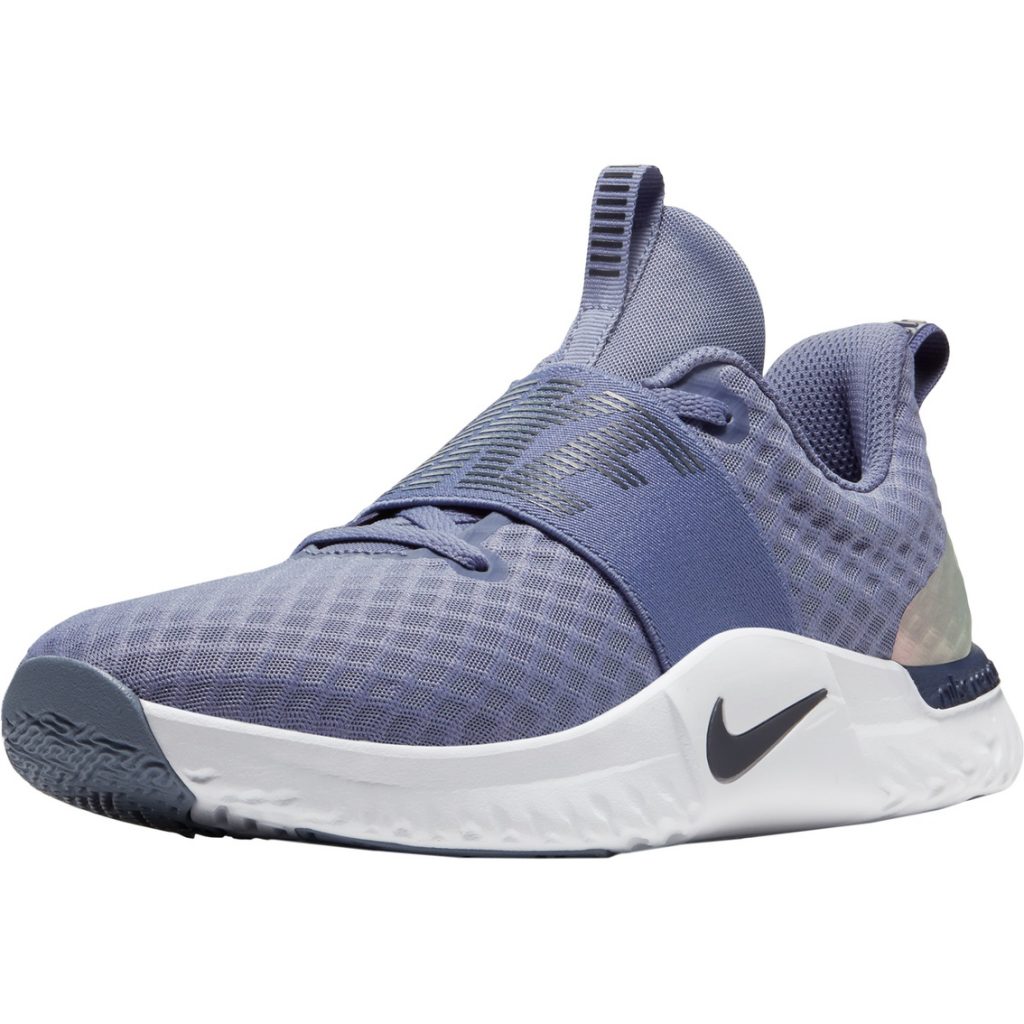 So you need to do the laces below the band itself. From that point it takes a bit long and as soon as you are in a hurry this is a bit annoying. Otherwise, I really like the band as I mentioned before and I think that Nike in/Season TR9 can be actually great for tennis or badminton players who need to have the feet securely placed and not moving.
Good for running or not?
So if I forget about that a bit unlucky band, I must say I enjoyed Nike in-Season TR9 for running a lot. The Renew midsole is way better than in Nike Renew Run that I had a chance to try some time ago. Even though it is supposed to be the same, it feels lighter and more flexible when bended. So that these Nike in/Season TR9 are faster. In my US size 6, they were just around 260 grams. Which is very light.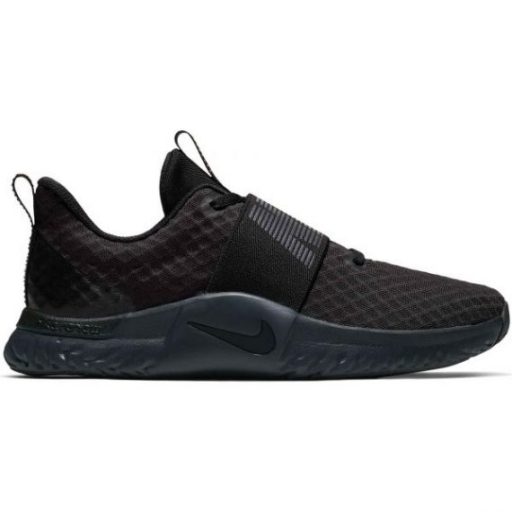 What I missed
I like running shoes that have removable insoles. Unfortunately, insoles here do not come out as they are glued to the shoes. The shoes come true to size but they are a bit narrower. So replacing the insoles with my own might solve such a problem. In the end, after a few runs I got inside the shoes so not a big deal. Nevertheless, I assume that for someone who has wide feet this could go wrong. My suggestion: even the shoes are true to size, go probably half a size up. The band and the structure is made a little narrower.
Conclusion
All in all, I liked Nike in-Season TR9 quite a lot. Despite the less practical banding over the arches and narrow profile that I struggled with in the beginning, I found my own way with these shoes. If I were to use them for more than testing for this article, I would happily continue wearing them for both gym the same as running outside. If you are about to give them as a present to a girl, they are for a reasonable price and the price meets the quality.