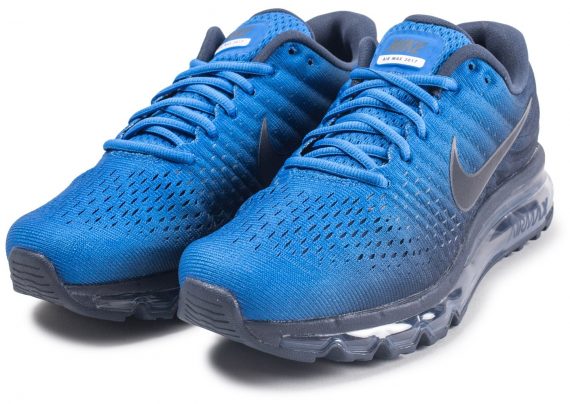 Nike Air Max 2017 Great Shoes: Review
Nike Air Max 2017 Great Shoes: Review
A small flashback to 2017 and the popular Nike Air Max Running Shoes. Even though it's already August, 2021, we took a look at Nike Air Max 2017 and gave these running shoes a small shot for our testing and reviewed them afterwards. Why focus on old running shoes when there are many newer models? Because it's still in the market and on offer by some online stores. Whether to avoid or go for this, actually quite an expensive model, we will try to clarify in this short review.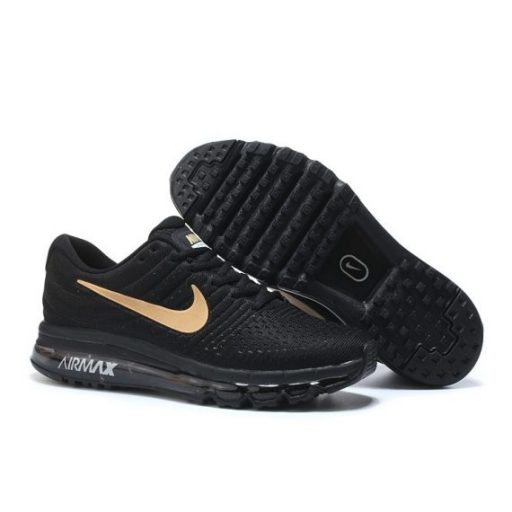 Cushlon Midsole
Nike Air Max 2017 are men runners only. Unfortunately, there is no woman's version available in the market. Anyway, me as a runner, I would describe the usual run as being highly comfortable along the whole way. Even though the midsole cushioning is the older version of Cushlon, it feels nicely soft and responsive. Well, actually, it is not as responsive as you may find springy and fast React foam (in for instance Nike Air Zoom 37) but it is definitely softer than React. So when you prefer to run smoothly and in something soft at the same time, then you will appreciate these shoes. 

What I found a bit disappointing was the Max Air unit. It is placed below the Cushlon midsole and along the whole length of the shoes. Not that it wouldn't feel great…. Actually, I think that all Nike shoes with a Max Air unit feel great and Nike Air Max 2017 is no exception. The units are awesomely lightweight and add to the overall shoe softness. Barely can I compare these shoes with other brands that would feel the same or similar way. 
What I didn't like…
The disappointment lies in the fact that Nike Air Max 2017 are just the same as any other Nike Air Max models that I had tried before. I have run since 2013 and I had Air Max 2015 and 2016 and later on, also Nike Air VaporMax Flyknit 2. All the Air units are good but there has been no change over the time. So then I would ask myself, is it actually worth it purchasing these shoes again or should I try running shoes that are completely different? I had Nike Air Max 2017 just for this review so it was not a big deal for me. Just to say…don't expect them to be a big innovation or so.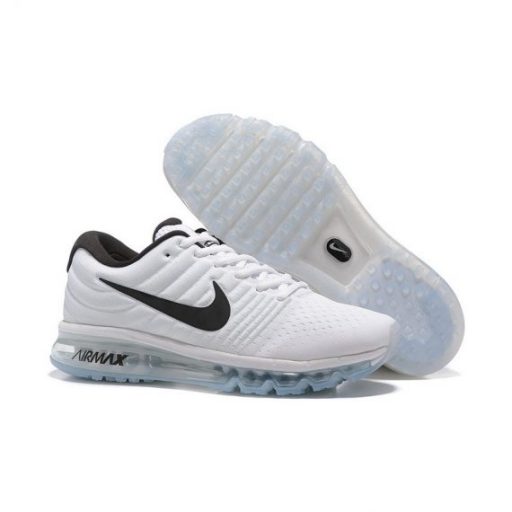 What I cannot confirm
There have been some people having an issue with the air units. According to some, they got worn out and bursted after a heavy usage. I have used these shoes for more than 3 months, I have run a bit more than 200 miles (around 320 km). And they have remained without damage until now. If they went flat, the shoes would be a real no go for me. So I cannot say that Nike Air Max 2017 lack quality. Nor can I say that they would be perfectly durable. But what I can say is that they just survived my test and that matters to me. So no negative points in my eyes.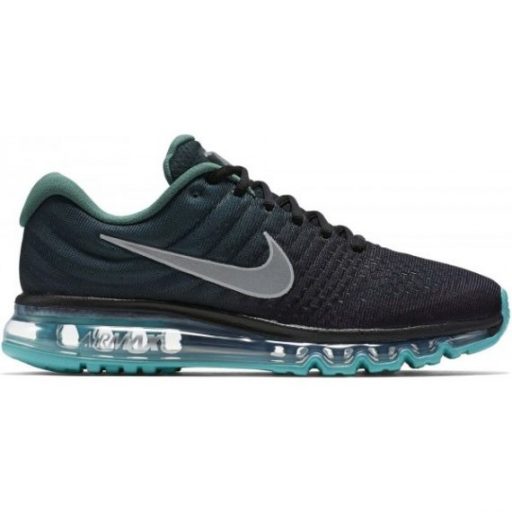 Upper
Flymesh upper is a seamless upper, definitely made of thicker fabrics than the one in Nike Air VaporMax Flyknit 2. It feels more padded on the inner side around the ankles and the tongue is more padded as well. So the shoes feel protective and stable at the same time. But what I enjoyed about the upper the most was the design and mixture of the colors. I had the shoes in the dark blue version. And I truly loved how it turns into lighter blue and shiny blue outsole on the outsole. It is pretty original and unusual for Nike. On the other hand, I think that the black color is quite boring. So it depends on which model you go for in the end…
Whether to buy?
That is a truly tricky question. Well, if I had never tried any Nike running shoes with Air unit before, I would definitely say yes, because the shoes are comfortable, soft and also a bit responsive. Cushlon midsole works great. The design is awesome as well and they seem stable on the track. No slipping on a wet surface. But the price tag is a bit crazy. Actually even now, when they are not the most recent release in the market. Yet they remain sometimes over 200 dollars. And that is too much in my eyes. Especially, when they are not a big innovation or breakthrough. Instead, it is just a classic Max Air Nike model. But the truth is, that the quality is there. So in the end, I wouldn't say that they are a bad investment. They are pretty good.