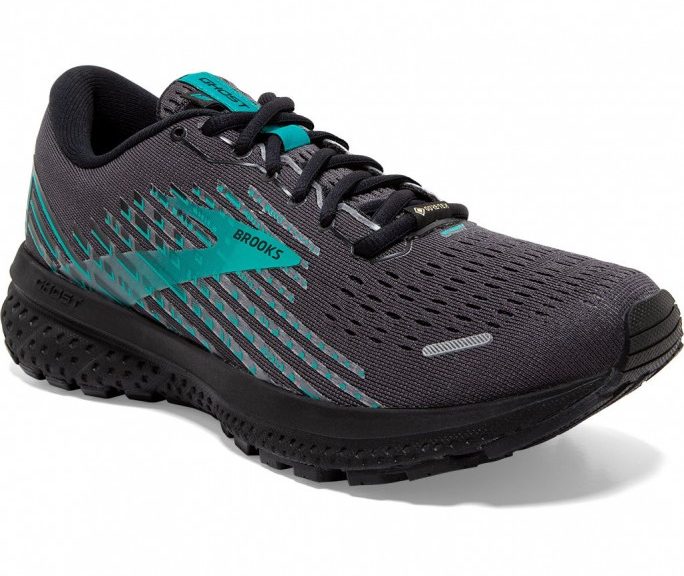 Brooks Ghost 13 Review
Brooks Ghost 13 Review
Running every day requires high-quality midsole cushioning and durable outsoles for many kilometers waiting ahead. The latest release of the Brooks Ghost series, Brooks Ghost 13, are a big proof that shoes like that really exist. They are the real deal for long distance running in many aspects. And similar to Adidas Ultraboost 20, Asics Novablast or Nike Zoom Fly 3, they belong absolutely between the TOP running models that I have ever tried and that you might like as well. Also, in case you are in need of a daily trainer, please keep reading. I tried the shoes for around 150 kilometers ( a bit less than 100 miles) and I am happy to share my observations in a few lines below.
2 cushioning layers are the key
I cannot imagine running for too long in something without high-quality cushioning. Thank God, Brooks Ghost 13 didn't get screwed up by Brooks. A thing that happens unfortunately pretty often and especially with the series of good quality running shoes. Instead, we can enjoy in Brooks Ghost 13 a combination of two well-made BioMoGo DNA and DNA LOFT cushioning layers. DNA LOFT is an advanced ethylene-vinyl acetate layer combined with rubber and air pillows that is similar to Nike Air Zoom technology. It greatly attenuates impacts of every stride that you do and makes running for long distances easily comfortable.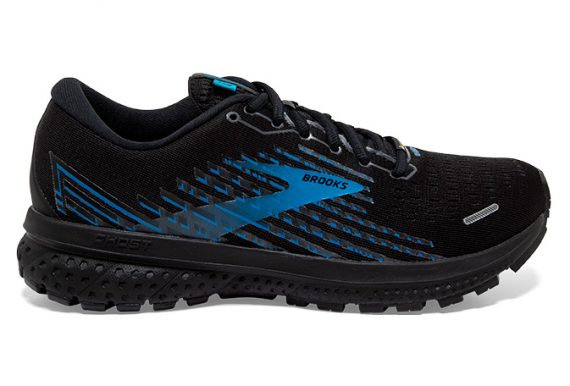 On the other hand, there stands the BioMoGo DNA layer which is made of some natural bio additives that are strongly resilient and that secure the shoes with long-lasting effect. Well, this is what I read officially about Brooks Ghost 13. As for the long duration, I haven't seen any signs of being worn out after testing them. I took them on running tracks the same as concrete or unpaved roads and the shoes remained after 150 km the same. (I am a middle-weight runner) So in my opinion, the BioMoGo works really nice as well.
The bigger picture….
The truth is that I haven't made a sharp cut through the shoes so I cannot confirm the structure. But I can say that the shoes truly do feel very soft on the track. Softer than Adidas Ultraboost 20 but less than Brooks Glycerin 17. Both I had for testing before. Brooks Ghost 13 are also not as responsive as Adidas Ultraboost 20. As for responsiveness, the Boost midsole is the queen. But for sure, Brooks Ghost 13 definitely better keep the structure and offer better arch support than Brooks Glycerin 17. Anyone having slightly fallen arches due to overpronation should feel very comfortable when running in these shoes.
Similar to previous models
Other than that, they are very similar to the previous Brooks Ghost 12. I haven't tested the previous model so I cannot really compare them. But as far as I have seen their features, the only difference between them that I found was that they added more cushioning to the forefoot. And of course they changed the color scheme. If everything works well with the shoes, what else would you change then?
Sure, the colors. I can say that as for looks they are maybe differently combined slightly more intense but otherwise the same as well. How do you like the design of the new Brooks Ghost 13? Please feel free to comment at the discussion section of this review. I just feel a bit disappointed that Brooks doesn't experiment with the design a bit more.
What I found special about Brooks Ghost 13
Well, there is a 12 mm high drop between the heel and forefoot. Normally, high volume, every-day training shoes have a drop around 8 to 10 mm. So this is quite unusual for running shoes in this category. The reason I like it is because it makes you tread on the forefoot. So that you keep pushing off easily and you run faster than with other shoes that have a lower drop.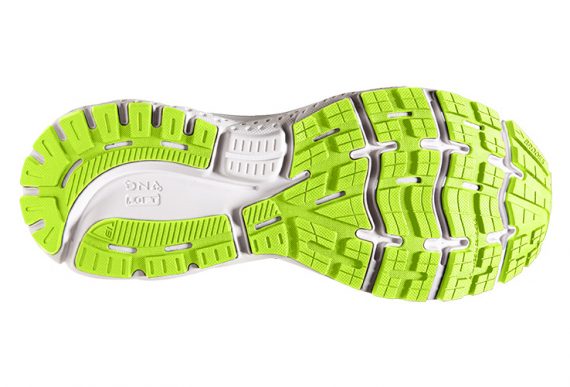 A few words in the end
So all in all in my opinion, Brooks Ghost 13 are a really well-balanced model. They offer awesome softness, long-lasting durability for many kilometers on the track and thanks to the high drop, you can easily keep a fast tempo in them as well. The only negative is that they are not that innovative compared to the previous model. So in case you have a limited budget, I would go for the previous model with the piece in heart. Neither of these Brooks Ghost shoes are a bad option.