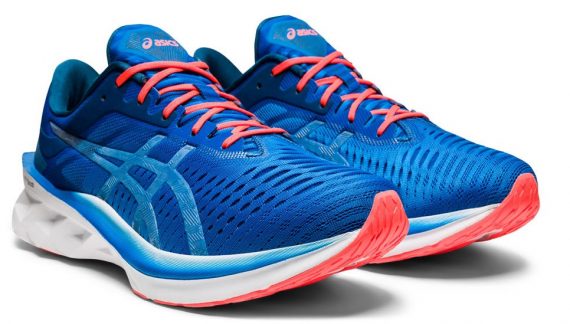 ASICS Novablast
ASICS Novablast
Asics Novablast comes with quite a unique, new midsole Flytefoam Blast and from the very first look, you may immediately notice the difference from other running shoes. It is extremely huge… I tested this model for more than 60 miles on paved city roads the same as grassy downhills. The result was a pretty pleasing experience, especially for long distances. But let´s take a look at this high-volume running shoe step by step.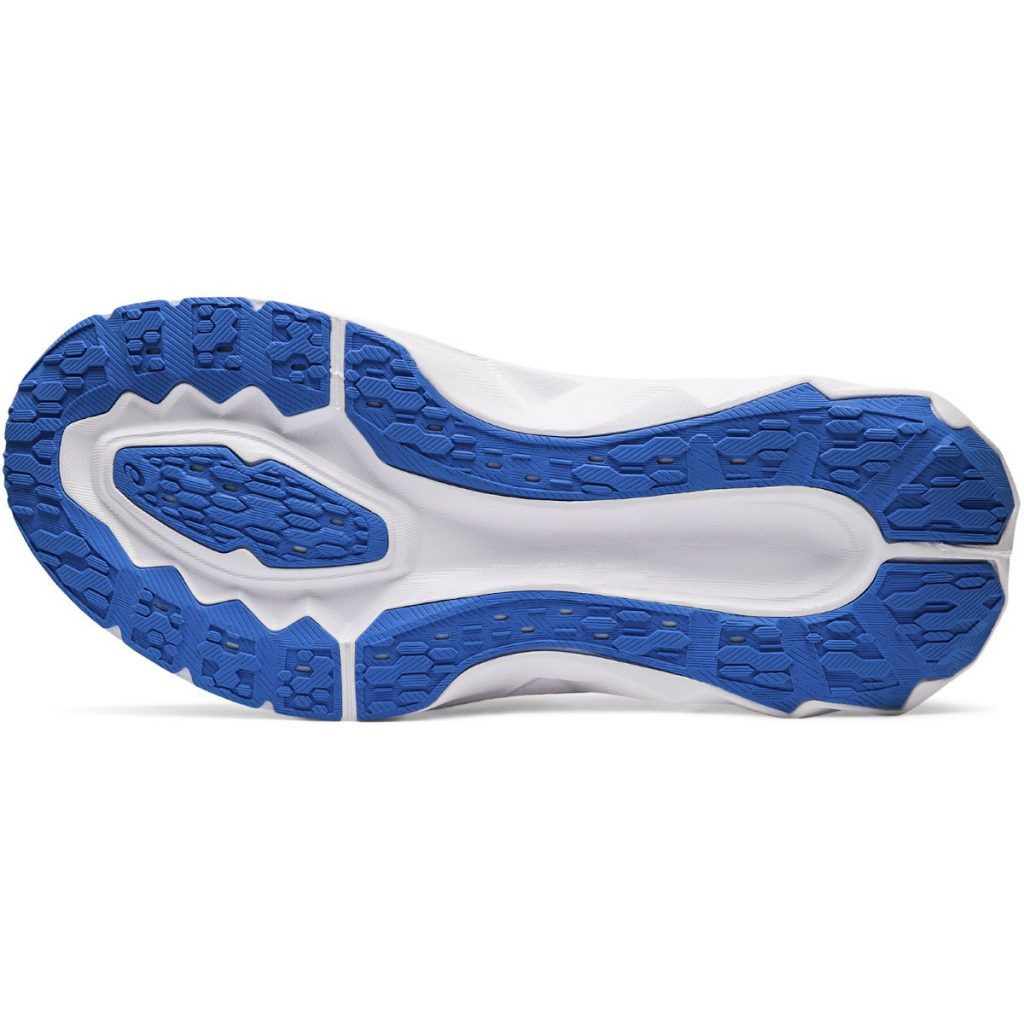 Asics Novablast is a typical training shoe that surprised by its 37mm tall midsole in the heel and 27mm thickness in the forefoot. That´s a really huge amount of cushioning even for a training shoe. Thanks to the volume of cushioning, the shoe is great for heavier runners. People having over 200 pounds will enjoy the dynamic, bouncy effect that the midsole gives back at the top level. Because it actually perfectly attenuates the shocks that especially heavier runners get to their ankles and knees from each step.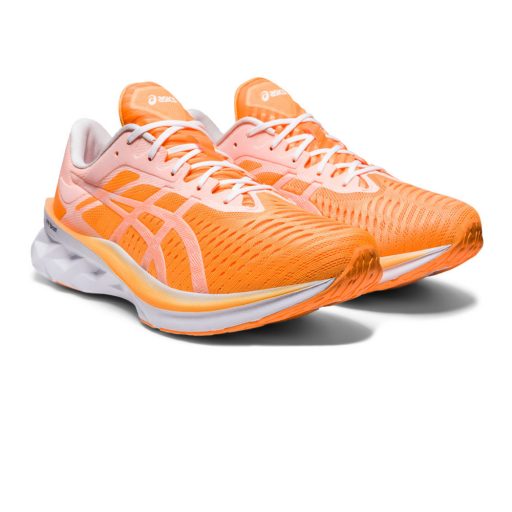 What is even more surprising is the fact that even though Flytefoam Blast midsole is huge, it doesn't really add excessive weight to the shoe. I had Asics Novablast in size 44 (EU) and it was roughly around 280 grams. That is very good for a bigger size and high portion of cushioning that this model offers. You can easily get in smaller sizes below 260 grams, for both men and women. This is a really great combination. Asics Novablast is not only responsive but also perfectly lightweight. This combo made me easily test it for more than a 15 miles run and it the end, it reassured me that the shoe is really appropriate for long-distance trainings.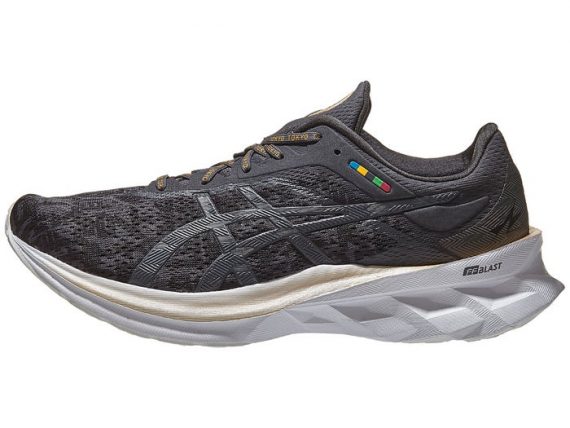 Where Asics Novablast has a bit of a weakness is the stability aspect. The problem is when you take it out for some steeper terrain. When going down, the shoe gets a bit unstable and I had a small yet annoying feeling that I may sprain my ankles easier. On the grass, where it is unpaved, it was the worst. I would also not use these shoes for doing some jumping jacks, or fast side steps. The reason is the same, when you start leaning on the edges of these shoes during the exercise, you may lack full control over your steps and get injured.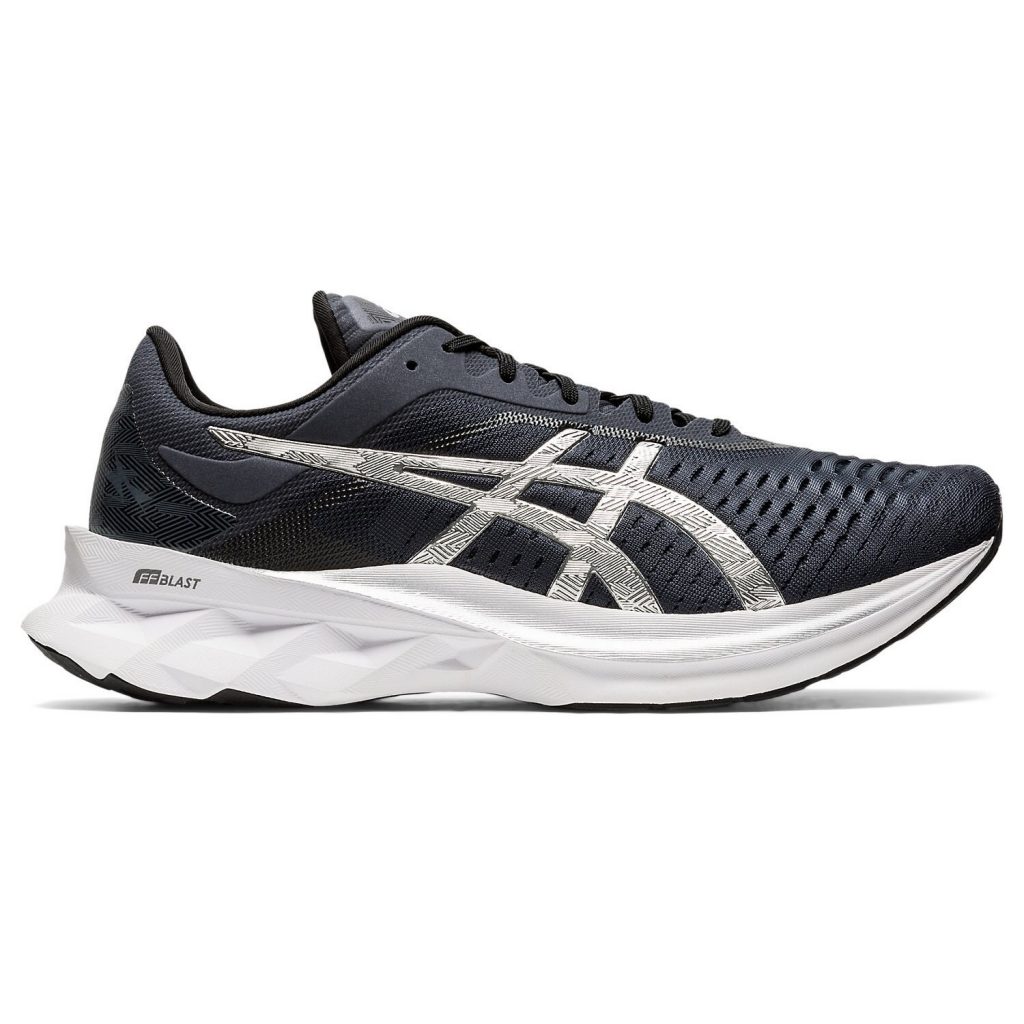 Next, there is also AHAR Plus that complements the outsole structure and makes it highly durable against any kind of surface. To be honest, I cannot say how much it is better than other Asics running shoes that have traditional High Abrasion Rubber. I havent tested other Asics running shoes, but I can say it is good to remain even after 60 miles without a difference. Last but not least, the design. I must say I didnt really like it, because I am much more used to testing Under Armour. And there are more interesting combinations even for a one model of running shoes. But as for Asics Novablast, you get always white midsole with a one-colored upper. Which personally for me, that is a small disappointment.
Anyway, I consider Asics Novablast absolutely awesome for long distance training that goes in easy terrain. The bad stability of the shoe, it would be a point where Asics could do some adjustments and make it perfect also for difficult terrain. The last point, be prepared that because it is a new model in the market, it is still damn expensive.