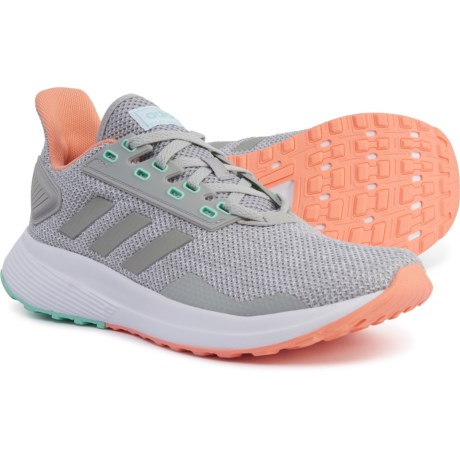 Adidas Duramo 9 Review
Adidas Duramo 9 Review
Adidas Duramo 9 is a typical example of universal shoe that perfectly fits the lower price class on today's market. For a few bucks that it costs now, you can count with some slightly lower quality model that doesn't bring anything new but definitely still serves good for many leisure sports activities. So let's take a look at this model originally released in summer 2018, a bit closer.
Strongest points?
I already mentioned it and without a doubt, it is the price tag. For a brand like Adidas, it is pretty unusual because most of the models easily exceed 100 dollars and you don't even know how. In this case, obviously the price tag is so low because of the lower quality materials used in the shoe. The most visible, it is at the midsole. Although it is supposed to be according  to the producer of premium quality, it feels a bit soft and with some lower support. It offers improved EVA cushioning, fancy way called Cloudfoam by Adidas.
But unfortunately, very fast after running in these shoes, there started to appear wrinkles and scratches on the midsole. No doubt, it is incomparable to rebouncing energy as in case of higher class Adidas Ultraboost and their midsole. On the other hand, despite the poor quality material, your reward will be some fair lightness of the shoe. Both versions of Adidas Duramo 9 for men and women roughly weigh between 250 to 280 grams. And that is for a running shoe from lower class pretty good. 
The real weaknesses?
Openly saying, the shoe looks big and it also feels big. The toe box is just too wide. It feels on my feet everything but snug. Despite its extremely large thick tongue, that might give an impression to be solving this fit problem, it doesn't help at all. That's of course a problem because Duramo 9 still presents itself as a running model. Solution? If you want to get this model, go for a size lower or preferably buy these shoes only in person.
The last part that I didn't like that much was the overall design.The shoe in many versions offers white midsole and that automatically means dirt easily sticking to the model. Moreover, the heel part goes very high, higher than Duramo 8 and previous Duramo models. Simply, it doesn't look esthetic, rather a bit eccentric.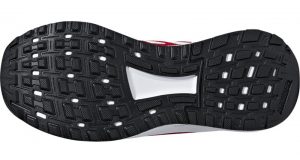 Overall feeling?
Adidas Duramo 9 is rather a low quality shoe for someone who is a leisure runner with lower requirements. It is a good shoe also for someone who prefers to wear the shoe for the three Adidas stripes more than for the sport itself and is not willing to spend a fortune for it. The price tag speaks for the shoe more than accurate.