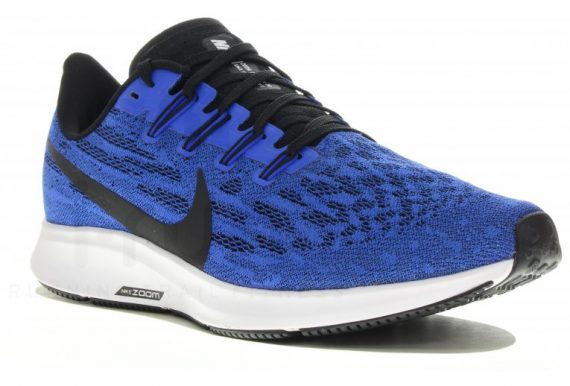 Nike Air Zoom Pegasus 36 Review
Nike Air Zoom Pegasus 36 Review
Very iconic running shoes. That's what I see in the case of Nike Air Zoom Pegasus 36. How do they fit, how do they feel and what kid of runs are they good for? Let's take a look at this famous Air Zoom Pegasus series with their so far so best model from the end of July, 2019. Ever since I have tested these shoes, they made me run in them somewhat around 250 miles (approx 400 km). So pretty enough to share my opinion and maybe persuade you to buy them. Or rather not?!? 😀 Let's take a closer look.
When you read reviews here on the internet, everybody will strongly appreciate the shoes for their newly adjusted tongue. That it's not right in the middle on the top, but slightly moved to the side. And it sounds so fancy, that it's almost presented as if Nike were those who came first with this idea to move the tongue on a side. No, they weren't. Other Nike models have it sometimes as well (Nike Zoomx Vaporfly Next%) But what is often ignored is the ultimately improved Flymesh upper. It has bigger holes in the net so that the net upper is overall better perforated. It feels a little better than in the case of Nike Pegasus 35. Thus, breathability I see as one of the important improvements. Back to the tongue. Even though I cannot really appreciate its positioning on the inner side and I find this adjustment just minor, I love its snuggy feeling. It is good. It makes the shoe hug your foot as it should. Moreover, the edges around ankles are narrower than before which makes the fit tighter and it overall feels that the shoe perfectly stabilizes and surrounds the foot. It is not too much as one may say. Rather, it really feels good. Because the upper is, in general, very thin.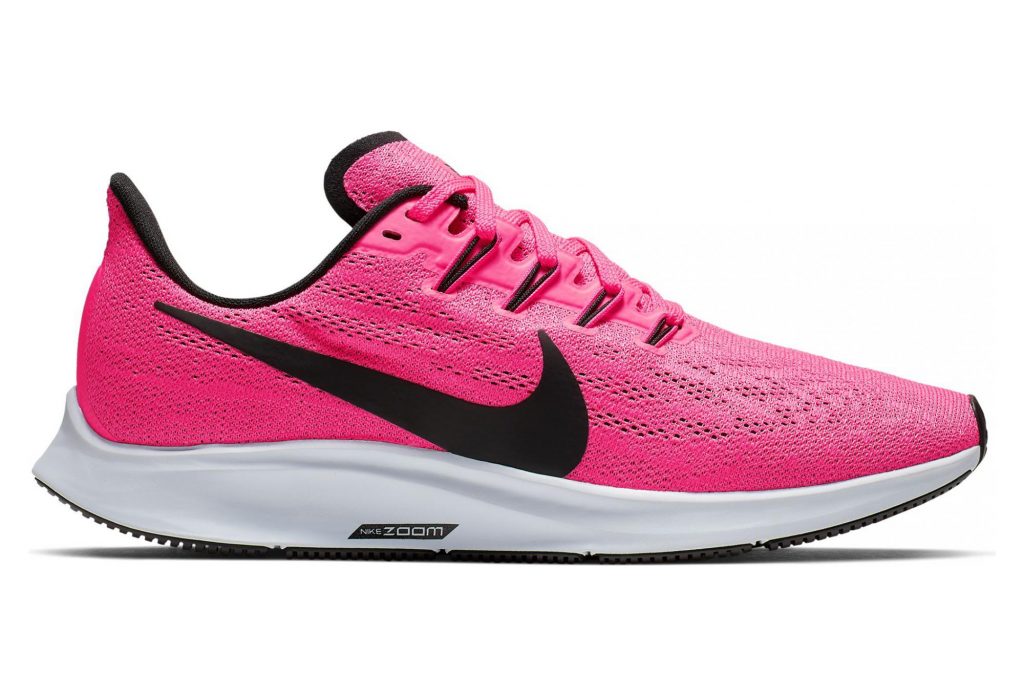 When comparing Nike Air Zoom Pegasus 36 with previous 35, I must say that cushioning remained pretty much the same. At least, I haven't noticed any difference. Not that it would be an issue though. I loved it!!! I am a big fan of this high quality Zoom midsole and Cushlon ST foam that Nike combines in this model together as well. The same as before, it feels a bit firmer but responds perfectly. I must say that I wouldn't praise these shoes as exceptional and outstanding for the midsole. Rather for the upper.
Moreover, there is also one more thing. Nike made this also in version into rain. Surprisingly, it is not GoreTex or another technology, but Shield attached to the upper that in Nike Pegasus 36 Shield version keeps moisture far away from your feet. And you will definitely survive even heavier rain showers. I tested it in heavy rain for 10 minutes three times and my feet remained quite dry anyway (Look at the version below). For this particular aspect I loved the model the most.
In the end, I must say, I really enjoy Nike Air Zoom Pegasus 36 and even though they are not the most revolutionizing shoes in the market, they are the a good standard. In my case, they fit the size. But yes, I have pretty narrow feet, so if you want to order them, go a size up. You can always give them back anyway 🙂 What are they the best for? I would say almost any middle to long distance runs. They are light (for my US version size 9, they weigh just 8.9 oz) and the cushioning is good enough to support you even on long distances. This shoe has been everything but disappointment. The Shield version? That's just a nice bonus that I appreciated a lot. 🙂