Nike Air Max 270 Review
Nike Air Max 270 Review
It was hard for me to believe it is possible to kill two birds with one stone and get perfectly comfortable shoes for every-day wearing and running at the same time. Well, there you go… Nike Air Max 270 fulfill ultimately these two requirements and although being a bit afraid when I saw them the first time, their performance definitely erased my concerns.
Put it simply, the greatness of the model strongly revolves around the air bubble in the heel part. That is what the whole shoe is about. I haven´t noticed anything exceptionally improved or enhanced in comparison to other nike models. It is true that the upper is pretty standard breathable mesh that fits the size.
Also, the tongue is nicely snuggy and close-fitting, and as the shoe is in my opinion a bit more robust and higher than other nikes, you will feel that your feet are simply well protected. Moreover, the mesh upper in the front toe area has some strengthening in the dark-colored part, so that the durability of the shoe by Nike was also not left apart.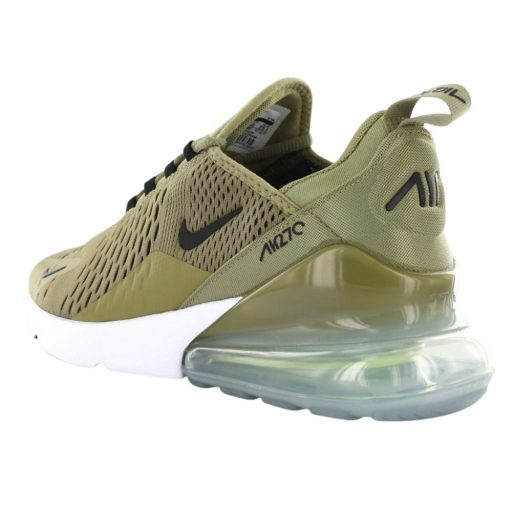 Nevertheless, these are not the aspects that would really astound me a lot. I have seen them with other running shoes as well. It is mostly just the air max bubble that makes it feel like you are really running on something exceptional. It is called 270 as it is visible from 270 degrees if you take a look at the shoe. So far, it is the highest and most robust air capsule that you cannot find in any other Nikes than these Air Max 270.
I also tried in the past on my feet the Nike Air VaporMax Flyknit 2 and although I did not have a chance to run in them, these feel more comfortable. The one capsule in these Air Max 270 is definitely thicker, thus bringing bigger rebouncing effect, and stronger feeling of cushioning.
You will notice the cushioning effect especially, if you are the type of runner that runs more over heels. The transition from heel to toes? Exceptionally soft. It almost feels like the heel part absorbs all the shocks and gives you the feeling of having absolutely fluent and safe run which won´t harm your ankles or possibly damage your knees. You can easily make with your hands the outsole curled which is also a clear sign, that the shoe has an attribute of strong flexibility.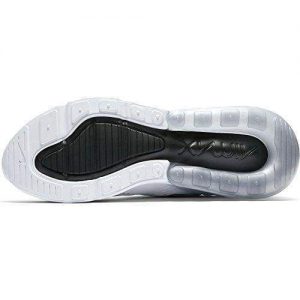 It is true that I have not tested the shoes for long distances. Simply because I am not a long-distance runner. But from what I have seen and felt during my four-months experience with these shoes, I can definitely confirm that you will easily use them for every-day wear. They are comfortable. At the same time, you will enjoy lots of fun with the air capsules when running. Finally, the price has recently dropped. From my perspective, now it is already for a reasonable price that makes it definitely a shoe worthwhile spending the money on and enjoying its attributes.