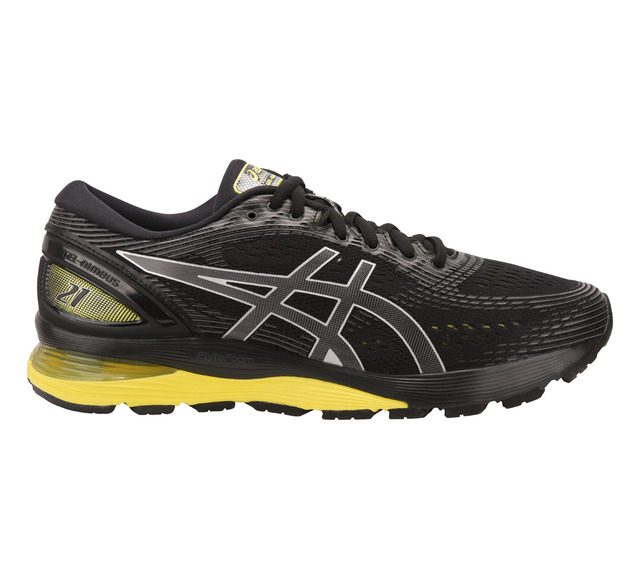 ASICS Gel-Nimbus 21 Review
ASICS Gel-Nimbus 21 Review
Recently, I had a chance to try the Asics Gel-Nimbus 21 for two weeks right before the end of the year 2019. And by a bit coincidence, I also had at that time for testing Asics Gel-Cumulus 21. Therefore, I'd like to not only mention the advantages and drawbacks of these Nimbus 21 shoes, but also a bit compare the two models between each other. Let's have a quick look at it.
My first question before putting Asics Gel-Nimbus 21 on my feet was "how much different are actually these shoes from Cumulus 21?" Well, to be honest, I think that not that many people, who have already tried these shoes, would be surprised if I just said "actually from the visual perspective, they are pretty much the same". Of course, both models offer a bit different color scheme. But in principle, these Asics Gel-Nimbus 21 are very similar to Asics Gel-Cumulus 21. Basically, the only one main difference that I noticed was that the earlier has in the heel part a triangle with number 21 and the latter doesn't. Of course that doesn't mean that I wouldn't enjoy the shoes for running though. I did. But I am pretty sure that if I had tested these shoes before the Asics Gel-Cumulus 21, my feelings might have been regarding the running quite different.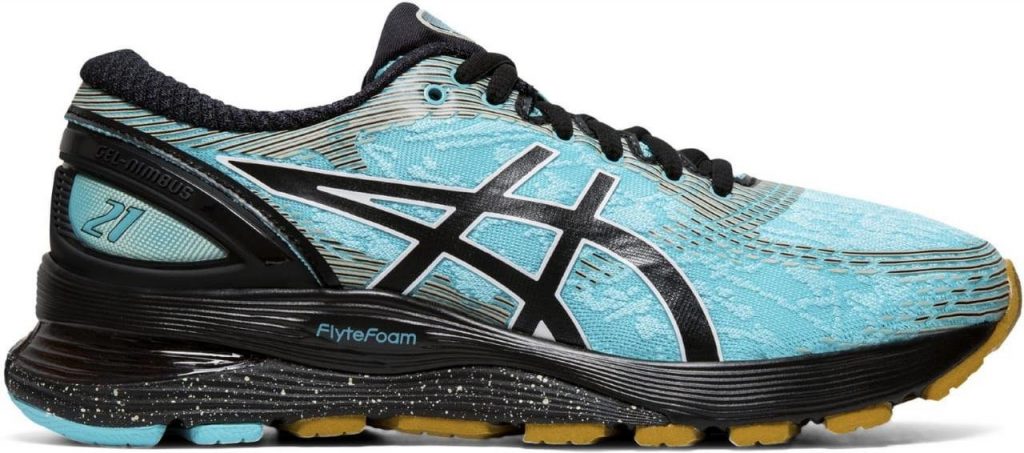 First to say about the differences, Nimbus 21 feels on feet quite okay. It is a high volume shoe that should ideally secure you for running long distances with the same technology for midsole, the Flytefoam, as in the case of Cumulus 21. Both models are for neutral runners. And yet the models feel different from each other. While I got used to rather mild soft cushioning of Cumulus 21, the midsole of Nimbus 21 felt way more firmer and stiffer.
Almost so uncomfortable that it remained even after 2 weeks of wearing them. As I said, if I did not test Cumulus 21 before, most likely I would consider it just stiffened in the upper, and not without good cushioning in the midsole. But, thank God, the cushioning can be compensated by exchangeable EVA insoles for those more cushy insoles. In the end, the lack of cushioning for Nimbus 21 can be a bit diminished.
Both shoes are around pretty much the same weight. I tried the same size and the difference accounted for some 13 grams only. Definitely not a big question mark when deciding for one of these shoes. Nevertheless, what you should be aware of, and this is going to be finally my last point, is the Asics's pricetag for these shoe. While for Asics Nimbus 21 you have to go deeper into your pocket, on Cumulus 21 you can definitely save some money.
So in the end, if I were deciding between the two models, I would vote for Asics Gel-Cumulus 21, a cheaper, softer and slightly better cushioning model than is the Asics Gel-Nimbus 21.