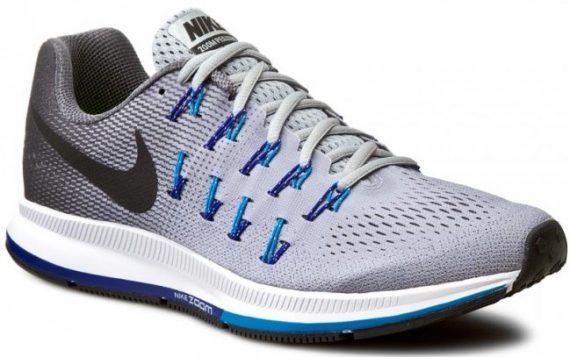 Nike Air Zoom Pegasus 33
Nike Air Zoom Pegasus 33
 When I started taking running seriously a couple of years ago, I was first searching for a shoe model that would secure me with the real golden mean. I didn´t want to risk buying anything specific which would help my abnormally flat feets, simply because I had no clue what is on the market and also, which shoes under what circumstances are the best option. The truth is also that at that time, I had absolutely no interest in shoe specifications. I was more inclined to buy something simple, for beginners and which would pretty much fine fulfill my desire to run without any need to delve more into the whole science about running shoes.
A friend of mine took a snap of those Nike Pegasus 33 for her Instagram account and that´s how I discovered them at that time. As I knew she was also a beginner similarly as I was, I gave them a chance and purchased them very soon after.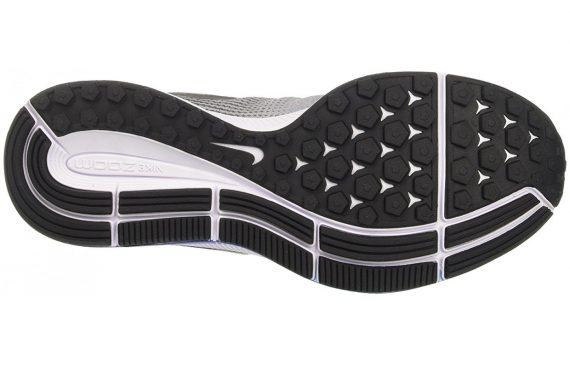 So from a customer perspective, what grabs your attention first, when you buy them will be definitely the Air Zoom layer, cushioning system on the down part of the shoe. Compared to the previous model Pegasus 32, in this case, Nike decided to add the whole Air Zoom along the whole shoe, so that you have it at the heel part (rarefoot) and also the at front part (forefoot). That helps your knee and ankle joints protection. I personally find that very convenient in the beginning, especially as the matter of fact you don´t know what to expect from your feet.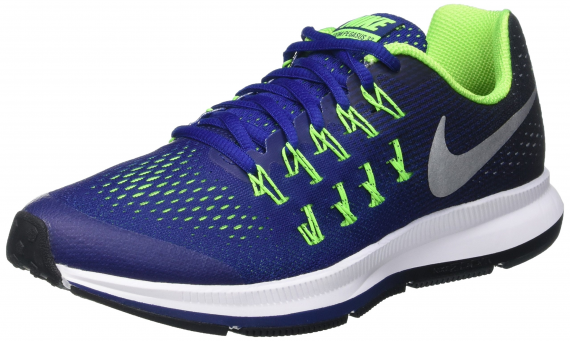 You might have some hidden injuries as I had from the previous stepper exercising in the gym. As those injuries may surface after longer distance running, such as 10-15 km, it is always better to be one step ahead and have some kind of protection from the first run-up before you get to know your current state of health perfectly. At the same time, the Air Zoom cushioning is made the way, it springs responsively back to your every footstep. So that it makes you feel like having a small added "engine" boosting you over the whole time of every run. Besides, the model offers just the neutral support.  Thus, you can be sure that even if you have any unwanted pronation of your feet which would require remedy in sense of cushioning on the external or internal part of the shoe, this model won´t significantly add to your problem.
The main drawback I found in the weight of the shoes. Especially before you get used to them. After my switch from Nike Free 5.0 to this model, I felt the difference. For sure, you can get used to it and you won´t feel it after a few runs. However, every gram counts so that if you prefer long distance running, you should take this into consideration. Also, I have pretty much wide feet and must say, these shoes are a bit narrow. They are not made from such a soft material allowing the shoe to adjust to the shape of your foot so that if you are gonna buy them, I would definitely recommend first trying them in the shop than ordering them online in advance.