If you are trying to find an OK shoe for your every-day exercise in the gym or half an hour cardio training, this shoe should not be an omitted part of your inventory. The reason? Because when searching for a model that offers some nice features and is not excessively expensive, this might be the golden mean for you.
The shoe has everything that a beginner or casual runner can expect. Actually, the sort of cushioning that is nowadays put into every midsole, EVA, in this case, it is even boosted to an alternative called SpEVA, which raises the bounce effect of the shoe after each tread. That is a nice bonus which is supposed to give the runner a feeling that the shoe is more reacting, decreasing the shocks and making the whole transition of each tread fluent. Well, I cannot say unfortunately I would feel a significant difference when comparing it to other running shoes with the standard EVA cushioning. But let´s be it, hopefully it makes a difference that would be observable in the longer time. From my perspective, very hard to say…
The shoes are a bit narrow, so if you order them online, I would definitely recommend taking at least half a size bigger and this time even in case of those of you that have a narrow foot. My friend doesn´t have wide feet as I do and he still needed half a size bigger. The shoe tapers quite fast especially at the toe part. So especially, careful at that point.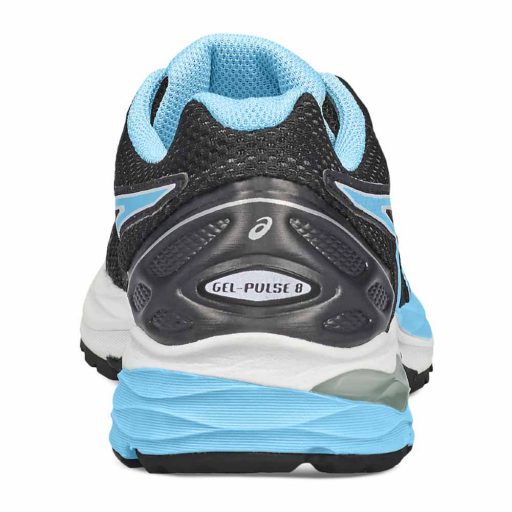 What is very useful is the point you can also find them with the Gore-Tex technology, so that Asics also provided a waterproof version of these shoes in case you like to go training under any circumstances outside. That is definitely a nice plus. Also, the laces are a bit spongy. For me, it is a bit unusual and I needed to get used to it but in the end, the fact they don´t come untied when you run is a small thing you will definitely appreciate in time.
And well, that´s pretty much it. I haven´t found any real big aspect that would make me staring and enjoying these shoes excessively. It is a nice shoe, worth price but don´t expect anything as pronation support because the shoes are simply just for neutral runners. Also, I think the cushioning is just standard the same as the synthetic material that the upper is made of. Nevertheless, for leisure activities, few times a week running or gym exercise, I think it could be a good option.