Are you beginning with running and prefer not to pay a whole fortune for your first model of running shoes? Lots of us have been at that point when we preferred to take it a bit easy, buy something fancy and at the same time not just a crappy shoe which we later would find absolutely inappropriate for the type of our feet. Reebok Speedlux 2.0 definitely fulfills most of those criteria.
First, if we look at the midsole, it is made of rubber, elastic polymer EVA, which is resistant to hardening and cracking. Also, a small bonus making the cushioning more effective are the air capsules inside the midsole. Thus, the shoe is combining two instead of only one technology for the midsole layer. Taking a deeper look at spreading of this EVA cushioning over the whole sole, it is mostly put at the back, heel part of the shoe. The toe part is equipped just with a thin layer of this cushioning, thus the overall feeling of shock limitation feels less effective than in other running shoe models. Therefore, although the producer recommends this shoe for asphalt, I would say the softer surface such as those park roads seems to be definitely a more appropriate option.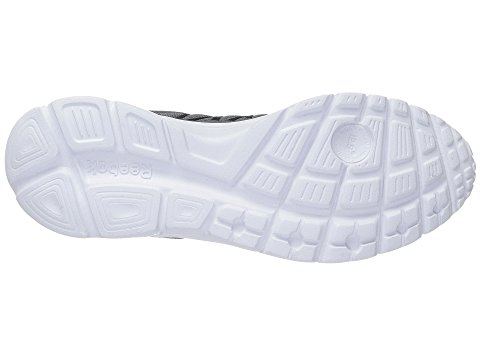 If you take a look at the outsole, it is quite impressive how flexible the front part is. Almost half of the shoe, from arch to toe is made of lines of grooves. So if you are the type of runner who always prefers running on toes, this will definitely make you satisfied because the high flexibility of the shoe will get you there.
What I found less elastic though, is the upper of the whole shoe. It is nice how robust the upper around the heel is and which gives the runner a higher feeling of being safe with the ankles. Nevertheless, the material is pretty hard in all the parts so that even when you strongly tight the shoelaces, the upper won´t adjust very easily and might not fit closely enough to your feet.
And now, what I consider the most interesting after testing this model personally is, that the shoes tend to support overpronation by making the feet to lean to their internal sides. At least, that was a strong feeling after wearing them in my case. I would strongly not recommend this model then to overpronators, rather to those beginners tending to overly tread on the external parts of their feet. The support of these shoes should help them to get into neutral position.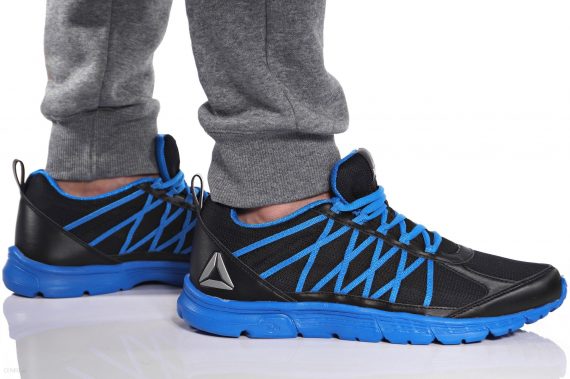 Overall, I consider Reebok Speedlux 2.0 a decent shoe for beginners for a reasonable price. The range between 30 to 70 dollars signals we are dealing with a second class running shoe. Although it is not heavy and reaches only approximately 225 grams, it is not because of high quality light materials that it is made of, but rather because of thinner cushioning in the midsole. The last thing, try to use it more as a complementary shoe for free time running just a few times per week. Not for every-day hard surface running. The shoe is for such kind of exercise definitely not adjusted.