Nike Revolution 4
Nike Revolution 4
The last winter I was searching for some shoes that I would predominantly use for my gym exercising and in which I would look quite cool so that they would also serve me for wearing them outside as a casual every-day model. After trying Nike Revolution 4 with these intentions, I cannot really say I would be willing to buy them again if the chance appeared. So, let´s take a look first what nicely surprised me and then the struggling part which says the reason for I am not a fan anymore.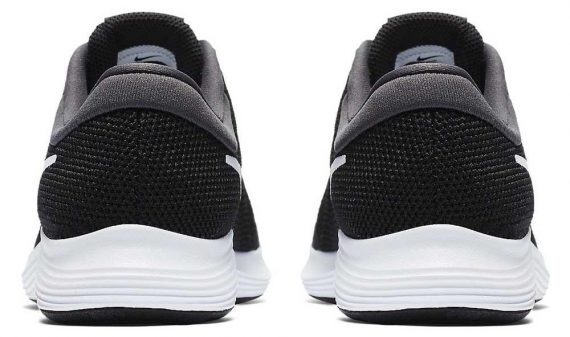 First of all, the upper. It is in my case really great. I must say, Nike really did a good job as for fit of the shoe and the upper is definitely part of it. It is one of just a few shoes in which I felt comfortable even after the very first run. Most often I find a problem with sizing that the producer claims it to be. So that instead of size 39, I have to buy 40. The opposite is the truth here. Nike Revolution 4 is a shoe that is really wide enough. The upper that is made of mesh makes it overall a highly flexible shoe that fits just great. I think it might be only my case that it really fits the right way because I have a wider, flat toe. So those of you, in need of wide shoes, be definitely aware of these! The fact, it is wide enough, thus makes the shoe comfortable.
At the same time unfortunately, I really didn´t like one other thing. And that is the low support and very harsh, not flexible outsole. The outsole is pretty stiff actually and the cushioning is less than I would from a running shoe expected.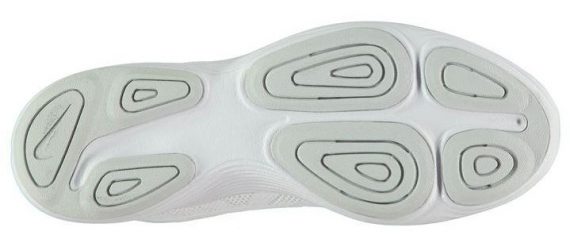 It seems to me as if the producer almost really wanted to do a sloppy job and just focused on the Nike stylish design, comfortness of the shoe and completely forgot in which the category the model aims to. It is for neutral tread runners but at the same time the wide of the shoe seems as if it were supporting overpronators with wide feet who at the same time need some arch support at least. I felt my arches hurt after every time I ran over 7-10 km. For a very short run, well… even if you do not feel it, it doesn´t mean nothing is happening down there.
One last point… Because the mesh is very thin and the shoe has no waterproof attributes, I tested it in the rain and it was wet super fast. The rain was not a cyclone but a short shower and still the shoes got pretty wet also inside.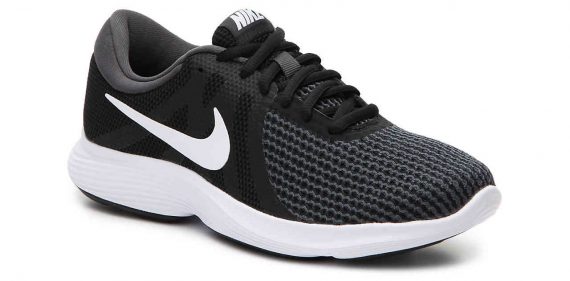 Overall, the shoe has a pleasant design and thanks to the fact it is comfortable, it might be rather used for indoor activities than for running. The fact I bought it for 55 euros… 🙂 it is a bit hilarious because I think the price should be around 30. For this kind of shoe 55 is still quite a lot.