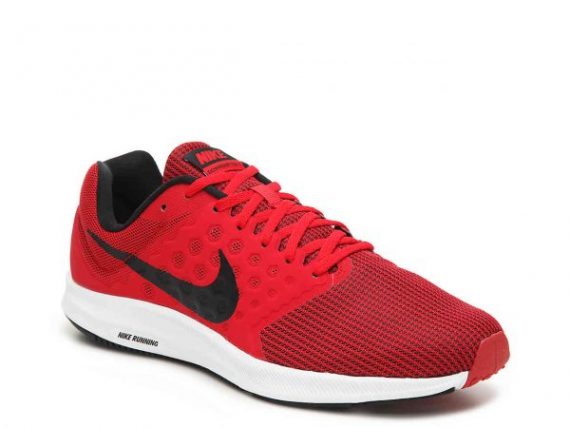 Nike Downshifter 7
Nike Downshifter 7
When I first saw Nike Downshifter (specifically the number 7), I was thinking, "seriously? Is this really a running shoe?" Well, notwithstanding what I have thought, the Nike running sign on the midsole persuaded me to try them on and see of what use might these shoes be for a more serious runner like me. My general outcome…, it is a very basic running shoe. Still with some parameters, but for beginners only. Or for maybe those that absolutely do not care about the shoe parameters and instead want to look very cool on the trail.
The upper is formed from mesh synthetic overlays which is a pretty much standard nowadays of every running shoe. It gives the shoe next to intense breathability also the ability to acostume itself to runner´s feet. That´s definitely a plus point in case of this shoe. Moreover, the shoes are very lightweight. In my case around 210 grams in the woman´s version, so that in case you decided to take them for a longer distance, you won´t definitely feel any burden keeping on your feet.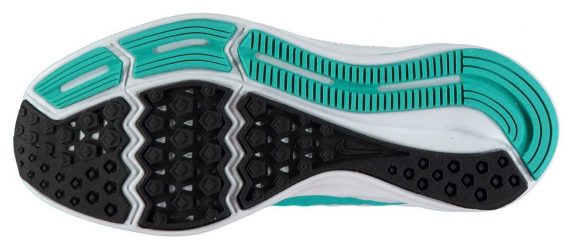 The midsole and outsole are the two things that don´t bring in case of Nike Downshifter any bigger surprise. The midsole part is formed by typical EVA material which tends to absorb shocks and thus protect the knees of the runner but the layer is nothing exceptional from other Nike shoes like for example Pegasus 34. It provides some support for the runner but again, I cannot say I would feel the shock absorption like in case of for example Air VaporMax Flyknit 2  which is a completely different story… Of course, that is a completely different price category as well (Downshifter 7 around 40 euros while Air VaporMax Flyknit 2 around 200 euros).
Another thing, I cannot say I would feel well in them very fast after a few runs. It took me hours of running to get my feet space in them shaped and definitely the next time, I would not take these for running. The way I see this model is a fancy, lightweight free-time leisure shoe that you will find convenient when you do some exercise for example indoors. I would definitely go with them to the gym or maybe for some short distance morning runs or light training outside. Preferably after using them for a while. I haven´t tried them in extreme conditions as rain or snow in winter, but to be honest when taking a look at them, I simply think the model is not adjusted to anything else than good weather and clean surface on the road in the normal weather.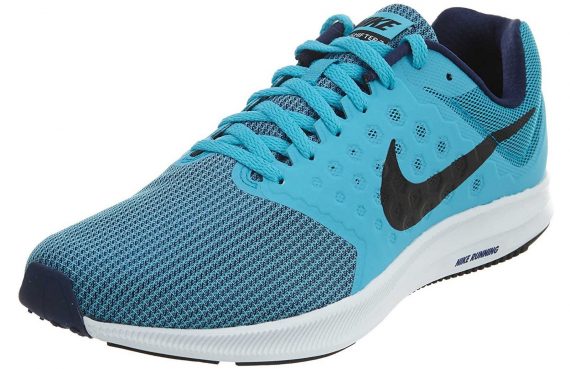 A friendly, every-day walking outside shoe I would call them preferably. A demanding runner will not find much enthusiasm neither the real use in them.