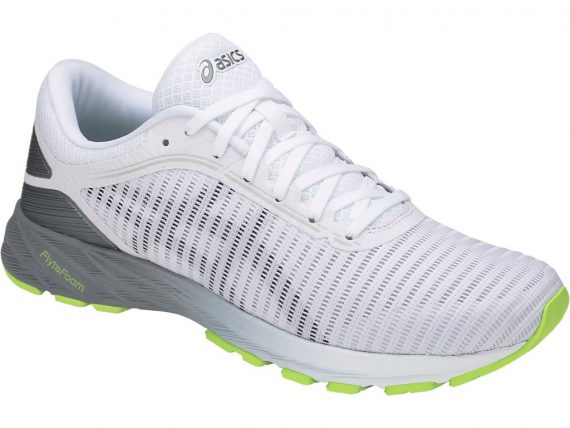 Asics DynaFlyte 2
Asics DynaFlyte 2
After the first model DynaFlyte from 2016, Asics didn´t let the customers wait for too long and the new DynaFlyte 2 successfully entered the market in 2017 as a successor of the first version. What does the second shoe show off in this case?
Similarly to the first model of this product line, Asics bets on using the foam instead of gel for the overall midsole layer. That´s a really big difference for this shoe, because with other running shoes, Asics was predominantly using the gel in order to create a highly absorptive tread shocking layer. The disadvantage of usage of gel technology is unfortunately a higher weight. So that if you have been so far used to running in very lightweight shoes such as those from Nike (for example Nike Free 5.0 from 215 grams or Nike Flyknit Racer from 150 grams), you can find it very difficult to accept heavier shoes in case you are a long-distance runner. Nevertheless, this model from Asics provides the solution and is the one, that offers some real lightness.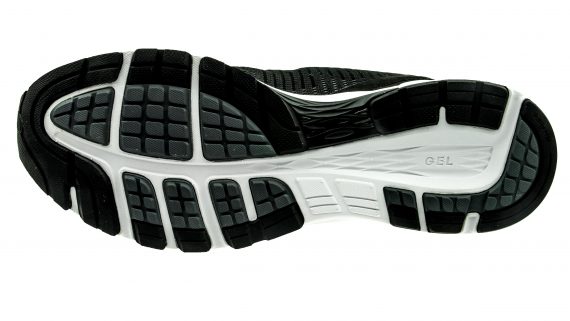 Moreover, in case of this latter DynaFlyte 2, Asics focused on this attribute even more and finally presented on the market a shoe that is noticeably lighter than other Asics models. As we are mostly used to the normal weight of the Asics shoes around 300 grams and more, in the case of DynaFlyte 2, we got around 250 grams in case of man version and below 220 grams for women. In comparison, the first DynaFlyte offered approximately 270g shoe, so that there can be seen a real progress. 😉
The gel, nevertheless, still stayed within a part of the midsole but it is only used in the heel. Thus, for those treading on their heels more than toes, this is a really nice bonus. The shocks that may be transmitted easier through the heels to the backbone and other joints of the body, are then much more attenuated.
The drawback that I found but that I still consider as a minority is the sizing. It is a very comfortable shoe but I would recommend stepping at least half a size smaller than usual. Otherwise it can be considered as good, lightweight everyday training shoe, for short and long distances without exception. The recommended terrain is the road in general, but the High Abrasion Rubber managed perfectly even during a rainshower. The shoe is thus very multi-functional.