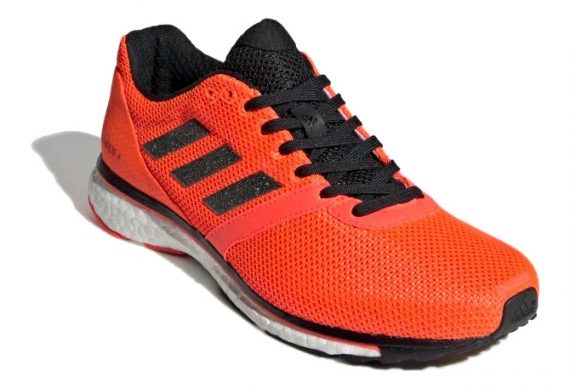 Adidas Adizero Adios 4
Adidas Adizero Adios 4
An ultra lightweight race running shoe with great cushioning for an affordable price of $ 70. That's the Adidas Adizero Adios 4. It can be the case that I don't really know Adidas for city running and I am actually more a fan of Nike (in the past I only tried Adidas Terrex for trails) but the truth is that these shoes with all its mentioned characteristics really impressed me.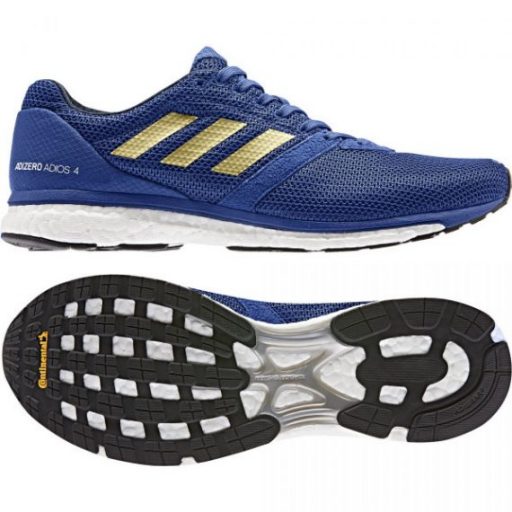 Very great performance in sense of lightness is secured by the upper. The Adizero technology that the upper is mad of, you can quite often find at many Adidas football shoes. And not surprisingly, Adidas adds it also to professional running shoes such in this case of Adios 4. As for the compound… Adizero upper is made of extremely thin layers, kind of similar to my favourite Nike Flywire (I had it with shoes…) but feels even thinner and yet still fixates the foot in the shoe in the right position.
Thanks to the thinness, the shoe is also appropriate for very long distances. Yes, you are reading well, seriously very long distances. With these shoes, that in my case accounted for roughly 200 grams only, you will barely notice you have them on feet. And that perfect lightness is one of the most important attributes. Who wants to run and feel "anchors" at feet, right? Of course, running shoes are more than lightness, but in this case, it is definitely the main advantage of the shoe. Even though the shoe combines more great other attributes, just for the lightness it came to be between five best running shoes that I have ever tried. Seriously…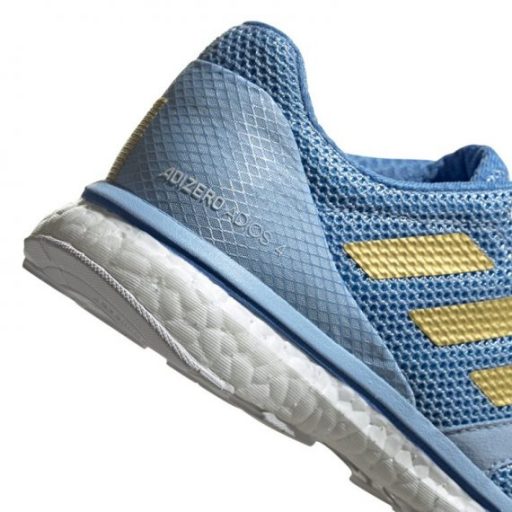 What might be a bit the downside is the fact that the tongue is stapled to the shoe so that getting inside with my higher arches is always a bit difficult and takes some time. Because you cannot loosen the tongue almost at all. A minor thing but annoying forever. It hasn't improved even after four months of using them.  Other than that, cushioning feels good. Otherwise, if it weren´t good, I wouldn't recommend it for very long distances. This is the right opposite, though! Rather higher quality. Not too soft. The design and overall shape I also liked so all in all, Adidas Adizero Adios 4 is in my opinion a good shoe. For $ 70 you can get this extremely fast training shoe that is definitely worth the money. Long distances will be no problem.